TerraMaster has announced the new F5-422 NAS unit that delivers astounding speeds at a competitive price.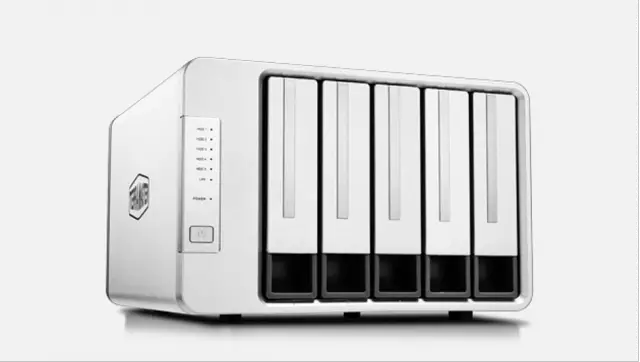 For those looking to quickly move files between their local storage unit, the F5-422 is the ideal choice to go for as the enclosure is equipped with a 10GbE port alongside a couple of 1GbEs that can easily be integrated into existing networks by using CAT6 cables while staying cost-effective. The processing chip within the NAS is a simple Intel Celeron quad-core 1.5GHz CPU which in all delivers a maximum read and write speeds of 670MBps/650MBps.
Aside from the native compatibility between 2.5GbE and 5GbE networks, the F5-422 is packed with multiple backup options and uses AES encryption algorithm to keep your files safe and intact, especially those who utilize it to store sensitive customer or transaction records. The formatting can be configured to run in either EXT 4 or Btrfs type with the list of backup tools supports the likes of AOMEI Backupper, Time Machine, Duple Backup, Centralized Backup, USB Copy, Cloud Sync in addition to remote offsite backups, TNAS destinations, and more.
Pricing and Purchase Link
The TerraMaster F5-422 is tagged at quite a good spot at USD599.99 which you can purchase through TerraMaster's own official website.