What we're going to do today is a gaming test on the ASUS Vivobook 15 M513U. This laptop comes with pretty epic hardware for a low-powered laptop.
Equipped with a 15.6-inch 1080p OLED screen, AMD Ryzen 7 5700U, 8GB RAM, and 512GB SSD, this laptop – for the price of RM3,499, this is a pretty decent deal overall. So, let's dissect this laptop and take a look at what performance it can offer.
Okay, so this isn't our first time encountering a laptop that's using the AMD Ryzen 7 5700U. That's a good thing though since we can test out the same things that we tried before and see if the results are repeatable on this laptop that's made by a different company.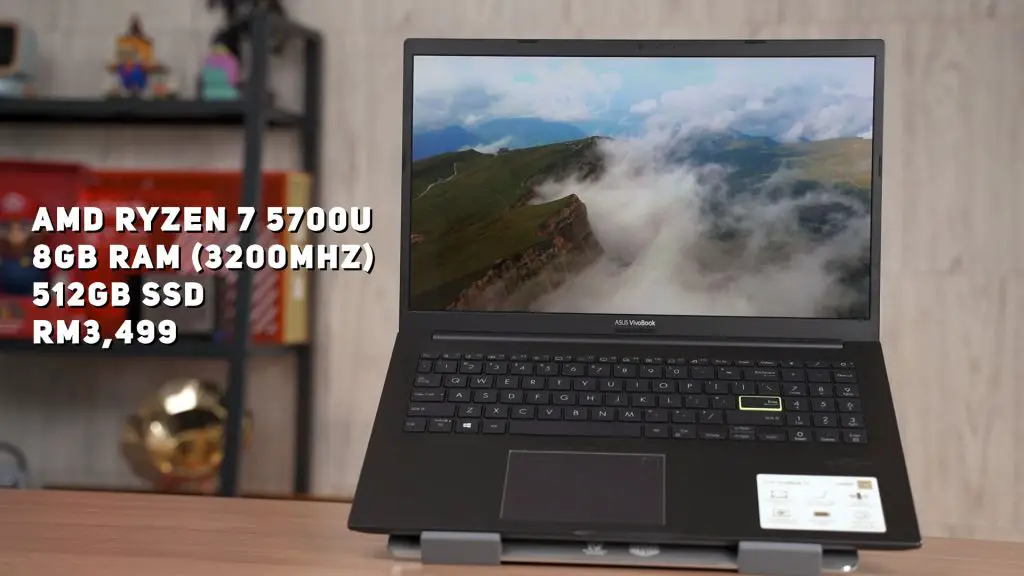 As for what I've tested, the performance is consistent throughout the two brands. Just for fun, I tried out a bunch of different games on this laptop just to see how it runs.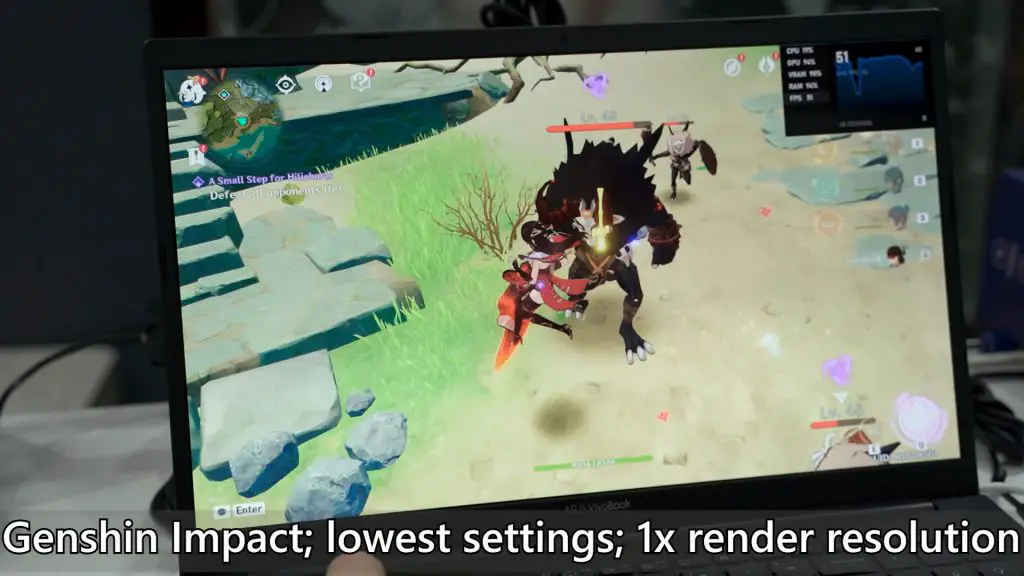 I got about 50-ish FPS on Genshin Impact at the lowest settings.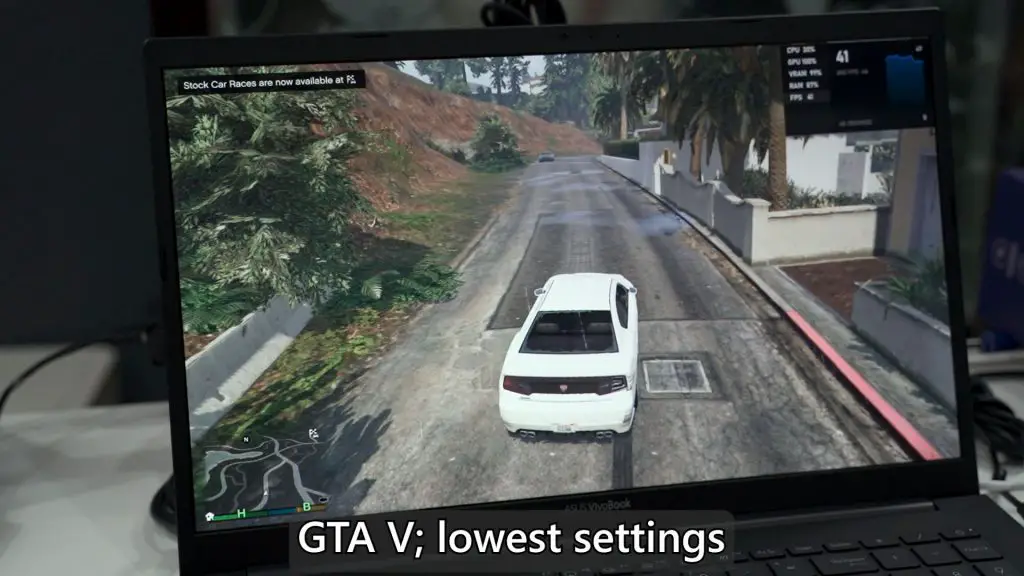 GTA V at about 41fps lowest while driving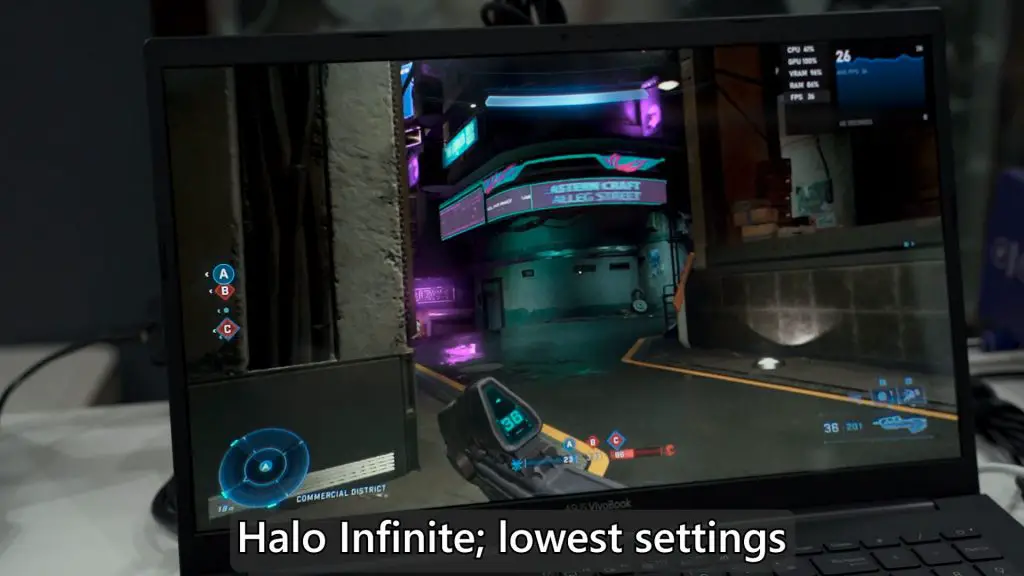 Unfortunately, Halo Infinite failed to run the game even at the lowest settings as it is below 30fps.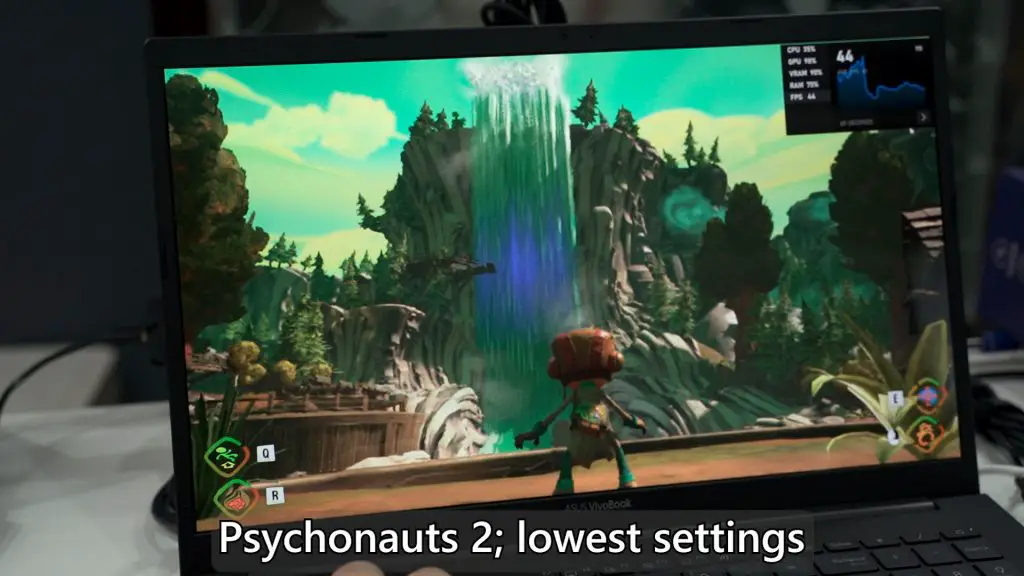 Psychonauts 2 playable at above 45-55fps at the Questionable Area.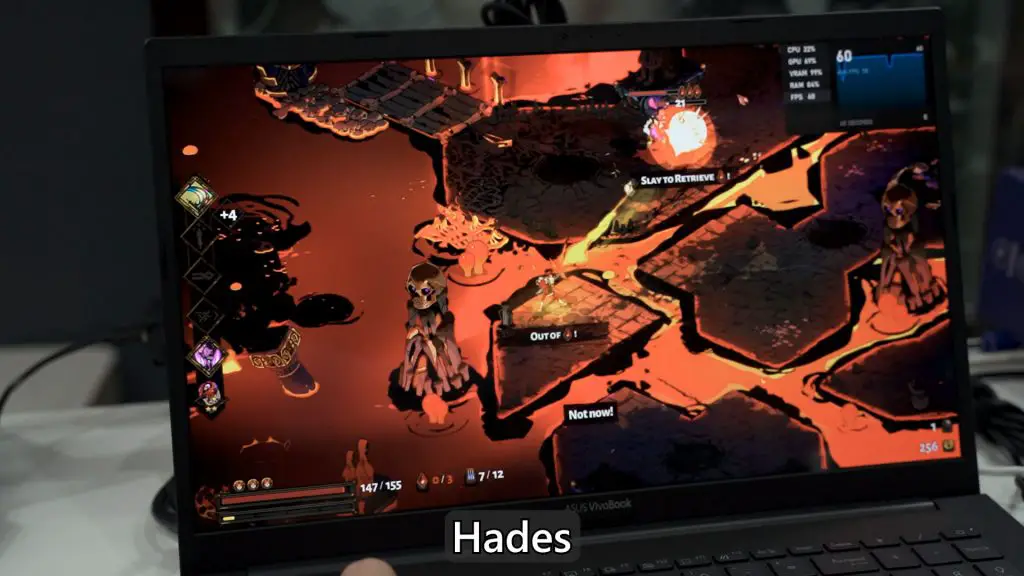 Hades has no issues since it is pretty much 60fps at all times.
One peculiar test that I've done on the other laptop was accidentally running GTA V on battery – and I realized the frame rate was identical to when it was plugged in. So, I repeated the same test and unplugged it mid-game. And again, I realized no difference in performance.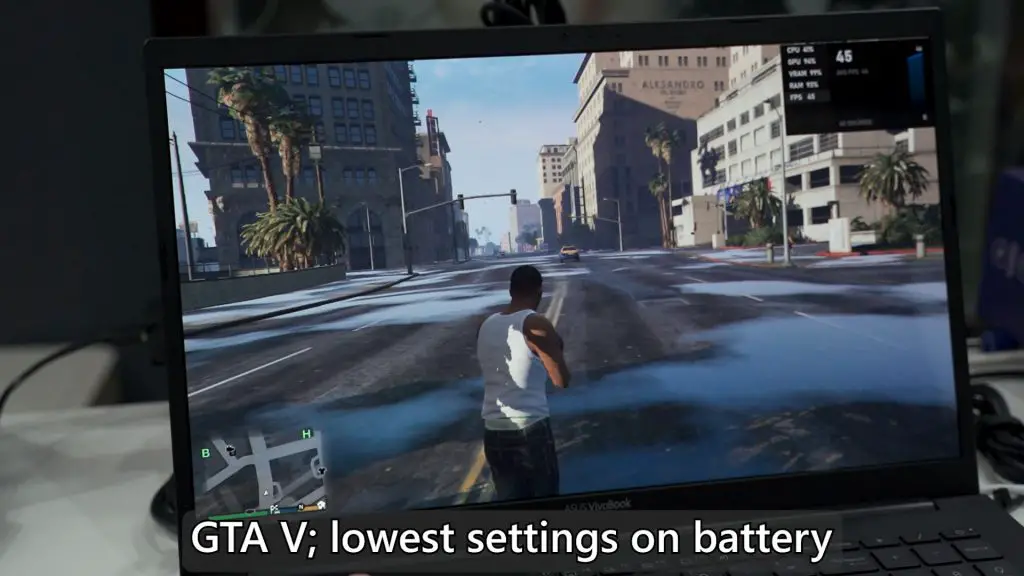 It just seems like the AMD Ryzen 7 5700U doesn't have any throttling on battery – at least not on the hardware side of things.
However, as a quick mention, the RAM situation on this laptop is a little weird. It has a total of 8GB 3200MHz in dual channel but it's actually 4GB RAM soldered onto the motherboard and another 4GB is user-serviceable. I'm not sure what will happen if we slot in another 16GB RAM to make it 20GB in total.
The current amount of VRAM is 4GB, which is just 50% of the system memory. I'm not sure what will happen to the amount of VRAM if we swap out that 4GB RAM stick for 16GB. Will it become 10GB VRAM? How does it split between the soldered on-board RAM and the 16GB stick? Hmmmm…
Anyway, that's a question for another day. As for now, I'm really loving this laptop's level of performance. I'm amazed by what the Ryzen 7 5700U has to offer for the price of RM3,499. If you want to learn more about this laptop, check out the review here.
Of course, if you don't need this high level of performance, there is another Ryzen 5 5500U variant with a lower price of RM3,199.
Where to buy? (Affiliate links)