With the review embargo getting lifted a couple of days ago, SAPPHIRE has decided to be one of the earliest brands to show off their Radeon RX 7900 series graphics cards which includes the NITRO+ and PULSE family.
Debuting with the NITRO+ class of products is the new SAPPHIRE PANTHEON "certification" of some sort which means GPUs with this are guaranteed to perform at very good temperatures and rock flashy aesthetics such as RGB lighting and more. Not much info has been revealed at this point but you get the deal.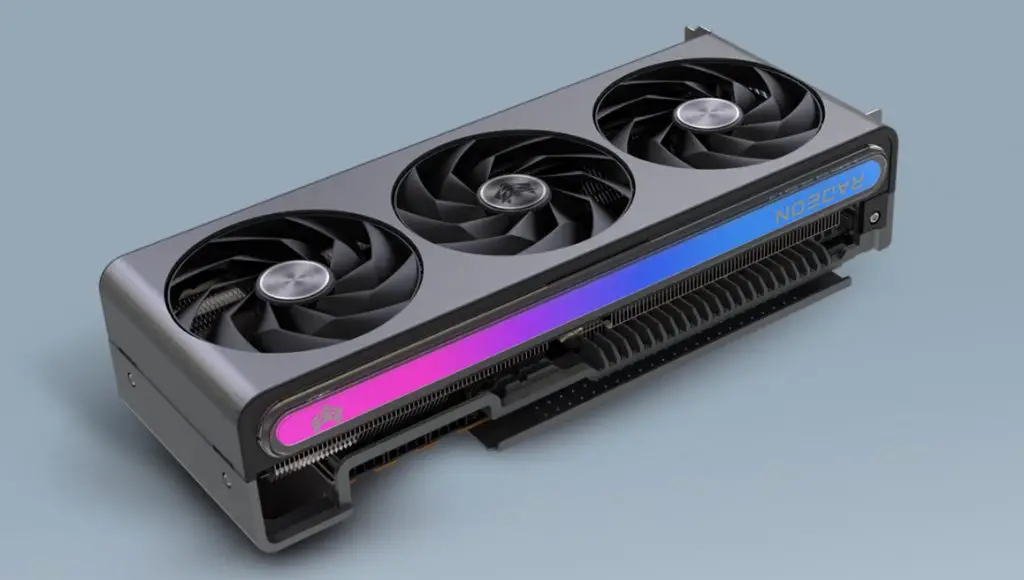 The main highlight of the series is none other than the iconic VAPOR-X cooling design that has the vapor chamber directly mounted and in contact with the GPU die and VRAM to dissipate heat at the most efficient rate. Configured to conduct heat at the same rate across all parts of the metal part, the vaporization wicks easily transfer heat across working fluid and pure water which is moved through a vacuum until the condensing wick part turns the vapor back to a liquid state which then absorbed by the transportation wick then returned back to the vaporization wick.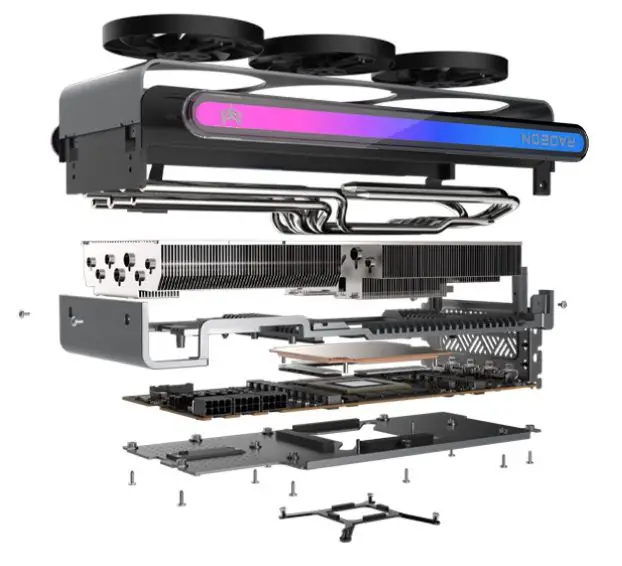 The cards are also made with premium materials including a die-casted aluminum-magnesium alloy frame for absolute durability and 90A MOSFETs with 12-phase for a stable and powerful electric delivery system. The extended front plate heatsink and dedicated VRM cooling also contribute to the well-maintained temperature of the GPUs. The latest Angular Velocity Fan Blades provide 19% more airflow and support the Assistive System Fan Control which the PC case fans can be dynamically tuned on the fly by the motherboard according to the workload as well.
Other notable features include Dual BIOS and TriXX BIOS Switch (Software only), dual ARGB light bar, and ARGB backplate for the most stunning looks ever.
Here's a quick rundown of the specs of the NITRO+ family of the Radeon RX 7900 XTX and XT.
Product

NITRO+ Radeon RX 7900 XTX

NITRO+ Radeon RX 7900 XT

Stream Processors

6144

5376

Compute Units

96

84

Boost Clock

2680MHz

2560MHz

Game Clock

2510MHz

2220MHz

VRAM

24GB GDDR6

20GB GDDR6

InfinityCache

96MB

80MB

Outputs

2x HDMI 2.1, 2x DisplayPort 2.1
On the other hand, the more stealth-focused and classic PULSE series model is also including the new RDNA-3 cards that tick almost all of the boxes that the NITRO+ counterparts can (Except cutting off some of the premium stuff like extensive RGB and VAPOR-X). But still, they work totally fine as your traditionally-designed GPU. For the boost clocks and game clocks, the PULSE Radeon RX 7900 XTX sits at 2525MHz and 2330MHz while the XT version is at 2450MHz and 2075MHz.
Availability
The SAPPHIRE NITRO+ and PULSE series of the Radeon RX 7900 XTX and XT are shipping globally starting today but are subject to local availability. Wonder when will Malaysia get one though.