Samsung's solid-state drives have always been positioned at the high-end spectrum. If you want the best of the best, it's always Samsung SSDs and people are willing to pay the price for it even though there are other more affordable ones in the market. So, today's review will be focusing on the company's new, highest-end M.2 NVMe SSD – the 990 PRO PCIe 4.0 NVMe SSD. We have the 2TB version with us.
The drive was announced a couple of weeks back for Malaysia and has since been available for purchase. Although it will really hurt your wallet, let's find out if those people who sacrificed their hard earn cash for it lived to speak good things about the drive.
Let's start with the packaging. Design-wise, the theme is within the same spectrum as the older 980 PRO – dark base color with light blue accents and the drive itself. As usual, the rated speed is printed clearly on the bottom left.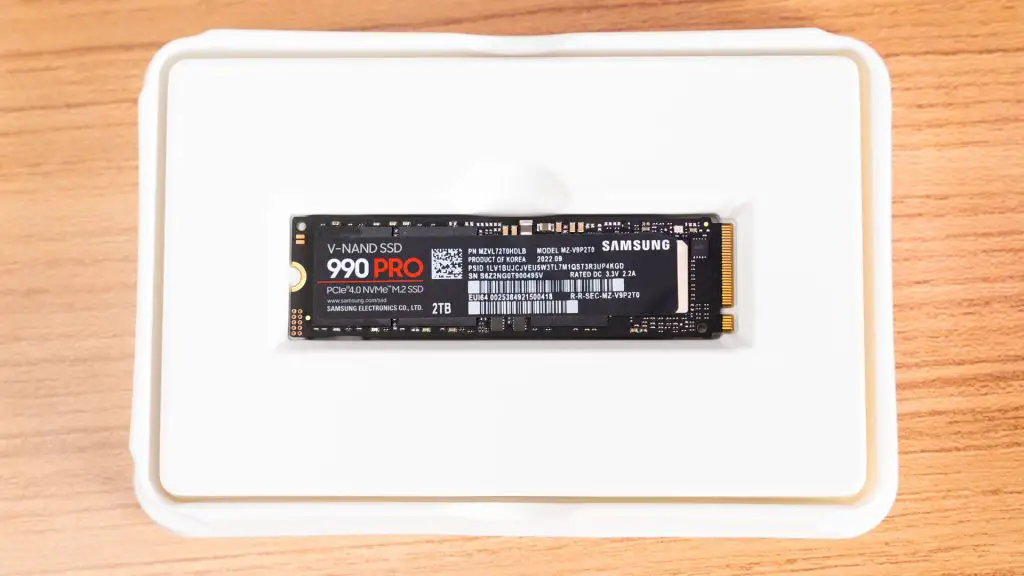 Opening up the box then the drive is just tucked nicely in the center but no frills or what so ever. Less fun for the flashy people more fun for the minimalist gang. Overall unboxing is identical to the previous version too.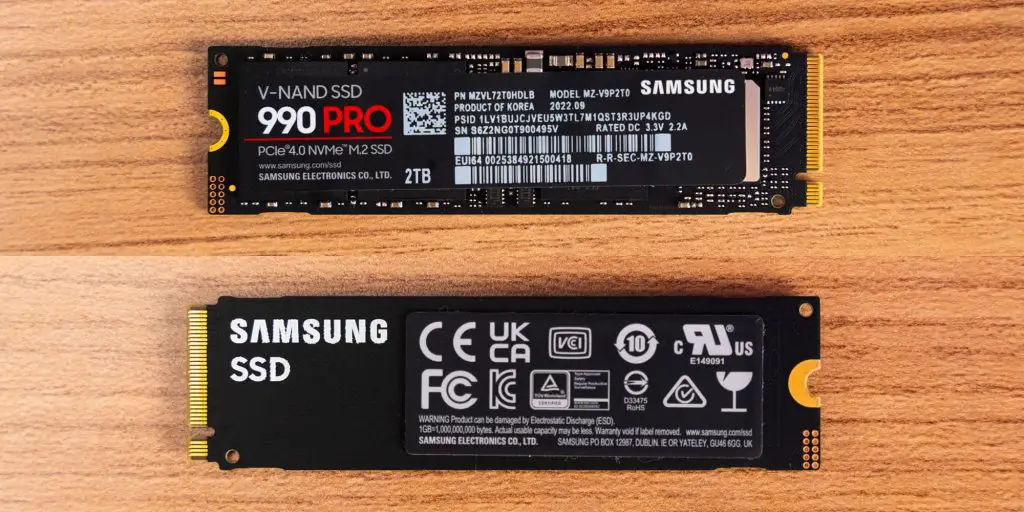 As you might have noticed, the one we got here is the non-heatsink version so it is kind of "naked" so to speak. With the relevant product information displayed on the top for easy reference, the bottom part carries the rest of the certification logo stuck on top of a piece of thin copper with a 'SAMSUNG SSD' printed onto the PCB. I have no idea why Samsung stuck the piece of copper behind the components.
Peeling off the sticker reveals what Samsung has been reluctant to talk about – the actual model of their in-house controller and it is the Pascal S4LV008 which will be put to the test via specific applications.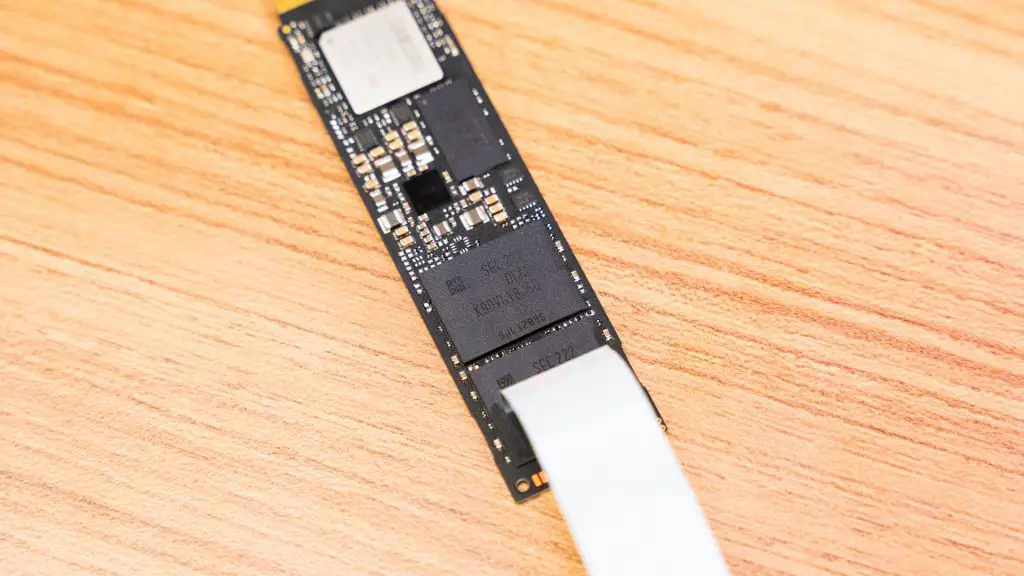 On the other side, two large 1TB NAND chips are placed over there and are all one-sided since the capacity doesn't require them to deploy on both sides.
Benchmarks
For the 990 Pro at 2TB, Samsung has rated it to go as fast as 7,450MBps and 6,900MBps in sequential writes so now you know why there are drives are that super-duper expensive is because they are capable of using as much PCIe 4.0 bandwidth as they can.

Since Samsung has its own benchmarking tool called the Samsung Magician, we'll use it in tandem with other test software as well. The utility works fine and provides a few bits of extra information like the drive's health and the total amount of data written since the inception of that particular SSD. We can also do firmware updates and whatnot – and we made sure to be on the latest software before running any benchmarks.
Let's start with a control test of synthetically benchmarking in its stock form.
In CrystalDiskMark, the drive pretty much performed close to 95% of what it is being rated in terms of read speed and near the maximum for the write which is pretty compelling and somehow true to their own marketing words. What caught our attention is its temperature handling which sees no significant thermal throttling when it hit the 76°C mar. We think that it is thanks to the superior heat control that made it skirt around the threshold and it is THAT close.
So if you ask me can this drive be used out of the box? The answer is a full yes – even without a heatsink, though I wouldn't advise you to do it.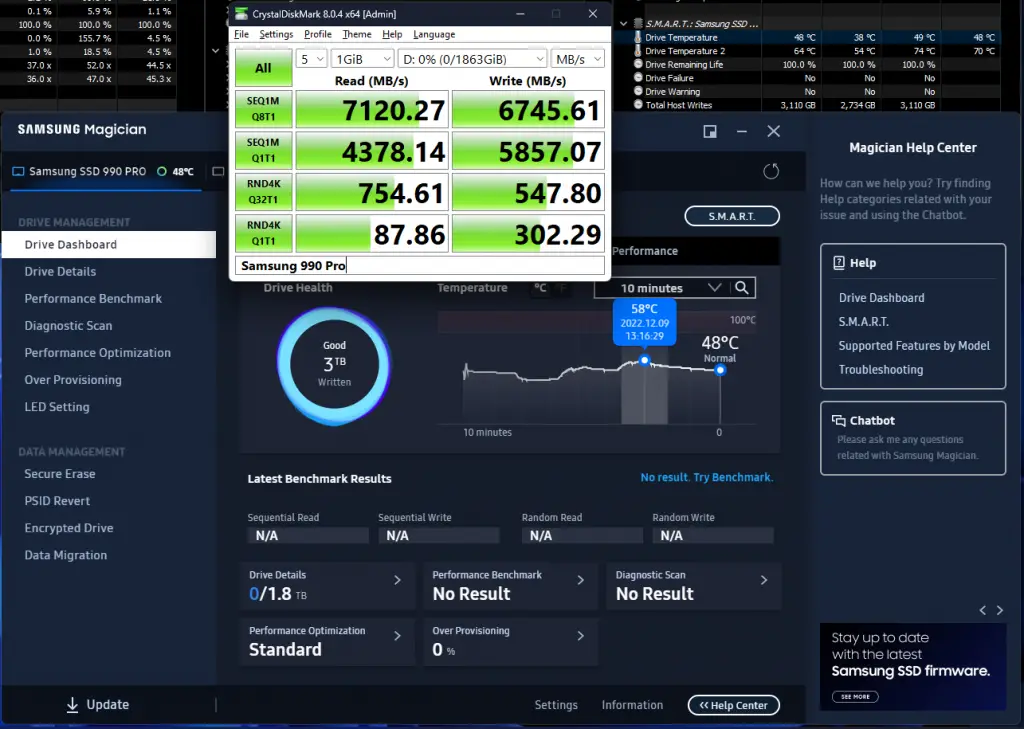 We ran the test again but with a heatsink this time with the motherboard's SSD heatsink and the results are more or less the same figure with minimal deviation in terms of performance. Despite we expected the heatsink will help to cut down the temperature which it did and that's down to 58°C, the fact that it operates the same means that its ability to resist thermal throttle is way above in a different league.
The Samsung 990 Pro is available in another variant with a pre-instaleld SSD heatsink – but I think those thick heatsinks will interfere with your GPU if you want to mount it in the first slot.
That's not to use say that using it with a heatsink is a waste as reduced heat equals extended life longevity and you definitely don't want an expensive drive to die faster than you expected.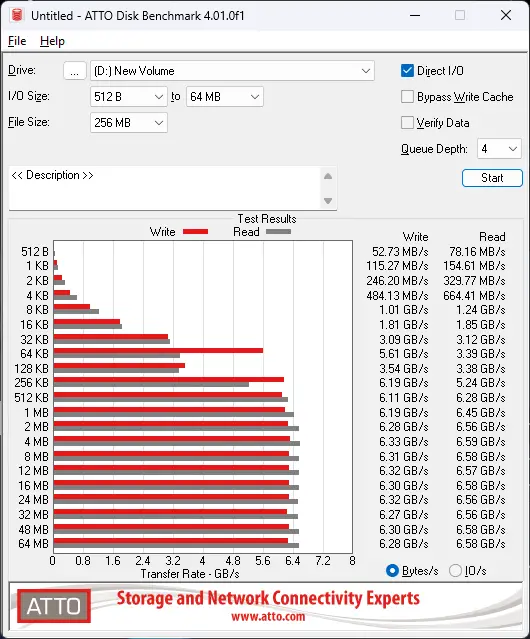 The ATTO disk benchmark shows a rather interesting graph compared to drives we've tested in the past where most of them will have comparable and close read and write speeds, the 990 Pro 2TB's ability to go full supersonic speed in 64KB chunks prior to 256KB is rather unique. As this tool is simulating tests in a situation mimicking the daily use of a given system, the maximum speeds are lower than what we projected from our past experience. Nevertheless, the 6.2GBps to 6.3GBps is amazing.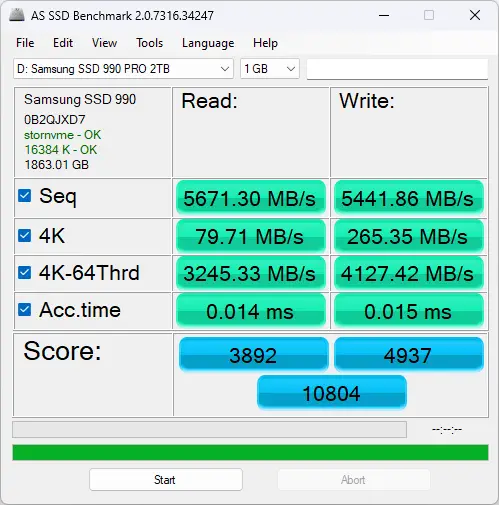 I/O heavy AS SSD Benchmark further hits the drive with requests that see its speed going down to the 5.6GBps and 5.4GBps zone. Although a standard home user wouldn't run into these sorts of numbers when used in a server environment dedicated to serving user requests, these are the figures one should reference instead.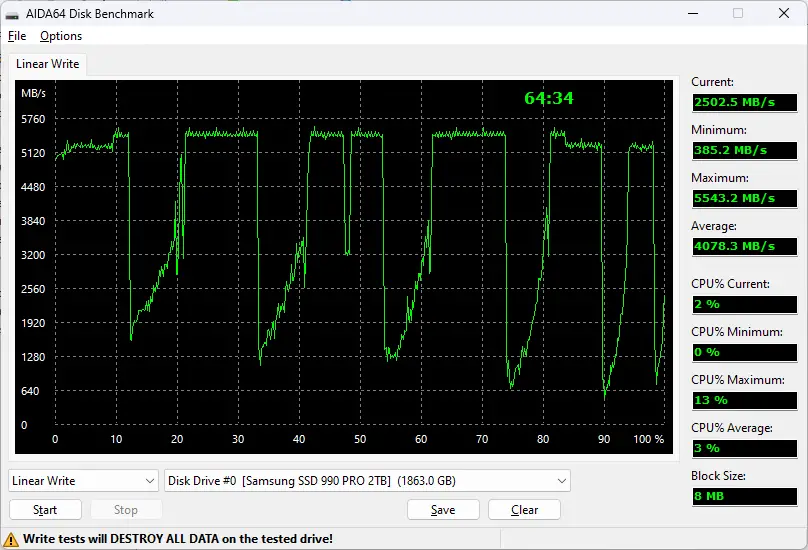 Last on the list is the AIDA64 benchmark and it generated one of the most fascinating patterns we've seen so far. The Samsung 990 Pro's Pascal S4LV008 controller champions itself in this expect as it modulates the cycle into multiple chunks, signifying its ability to quickly recover from the issue in short bursts and continue to perform at the optimal speed before running into the problem but again, very short periods in between.
But the rollercoaster-like experience will be getting worse over time as each dip is lower than the previous ones so bear that in mind.
From our experience, conventional budget drives suffer from the issue of extended performance drop when the DRAM cache gets filled up and they will take as much as 40% of the test cycle to recover.
Is it worth the money?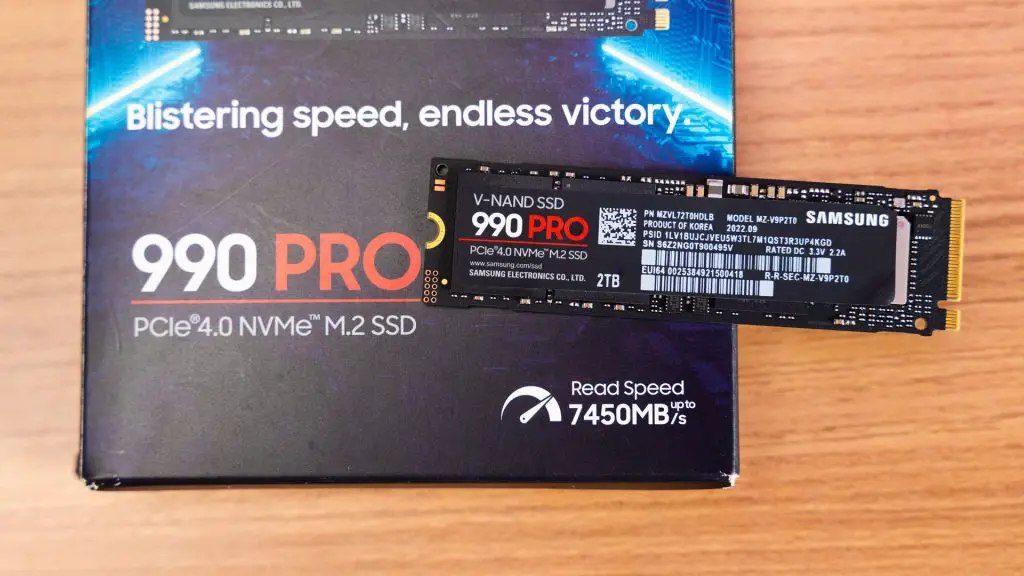 At the end of the day, the Samsung 990 Pro 2TB really proved its worthiness in the high-end premium SSD market and that is made possible by the decision of manufacturing and integrating their own SSD controllers instead of from a third-party vendor. Coupled with its excellent ability to maintain close to optimal rated speeds with and without a heatsink, the drive is basically ready for both consumer and prosumer use across multiple platforms (Yes, it is PS5 certified if you're wondering).
At USD289.99 or RM1,650 in Malaysia, it might not be for everyone and that's for sure but after seeing what sort of performance it can output and its tolerance towards heat even under stress conditions, that price tag is very well deserved in our opinion which if you can afford it, you'll be in for a ride of great load times for reading files and highly responsive feedback in I/O heavy workloads. In short – a jack-of-all-trades but everything gets an "A" rating.
In short, this is an excellent SSD and you can't go wrong with it.
Where to buy? (Affiliate links)