Introducing the Dell UltraSharp U4021QW – again. We reviewed this monitor more than a year ago and I said that this monitor is actually very good. About 2 months ago, I started using this monitor as my daily driver – and I have a lot of long-term user experience stories to share with you.
Big disclaimer – Dell did send us this monitor, but they have zero prior knowledge of what I am about to say in this video.
Okay, I think we can start by having a quick refresher. This Dell U4021QW is a 40-inch monitor with a 21:9 aspect ratio. Yes, it's an ultrawide monitor. It has a massive resolution of 5120×2160, and it can also be referred to as "5K2K". It's a 60Hz monitor, by the way.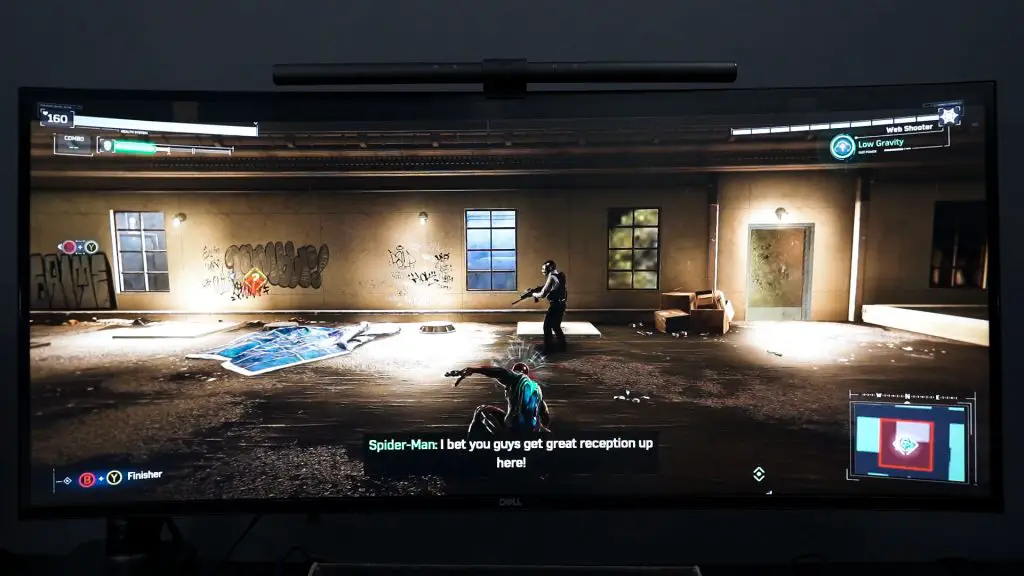 Some loyal viewers might ask – hey, what happened to my Acer Nitro XV340CKP monitor? I didn't abandon it because I know many of you actually bought that monitor because of my review. I even got recognized in public and that guy told me I was the reason he bought that monitor. And I truly appreciate that.
That monitor is still with me, just relocated elsewhere. I just thought that this monitor will suit my usage a lot more because of the KVM feature and I rarely play any games that require a high refresh rate nowadays.
Come to think of it, it's more like a side-grade now while changing to this monitor because I am trading off some crucial features changing to this Dell U4021QW.
Pro 1 – 40-inch ultrawide
I am upgrading to a 40-inch monitor and this larger display clearly is better for video editing workflow too. Combined with the ultrawide form factor, I can see a lot more of the video timeline and I can see more video and audio tracks too.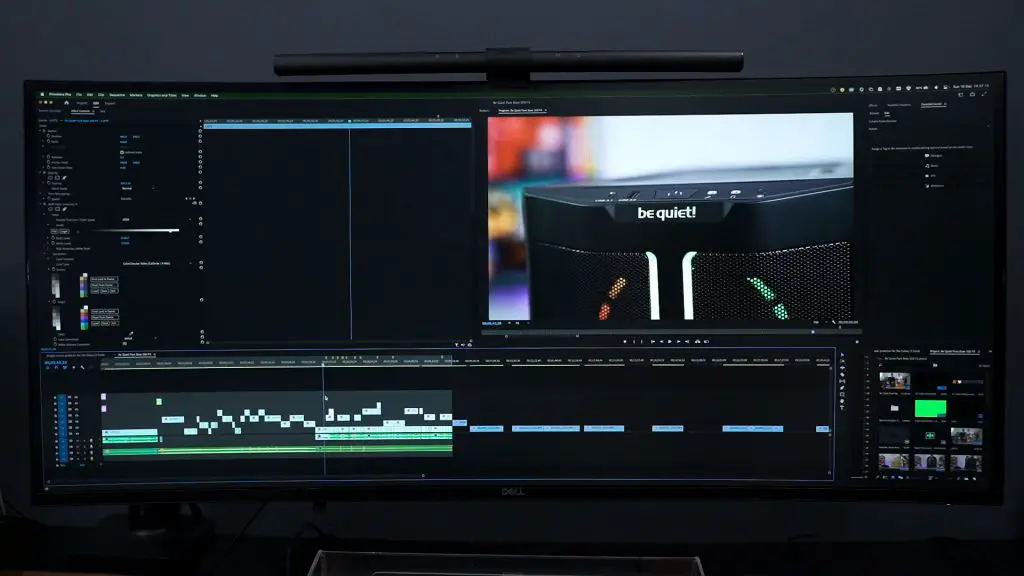 Pro 2 – high-resolution
Combined with the high-resolution display, that little corner for video preview is actually at its native 1080p resolution. Yes, we film at 1080p and we don't have plans to go beyond 1080p for now.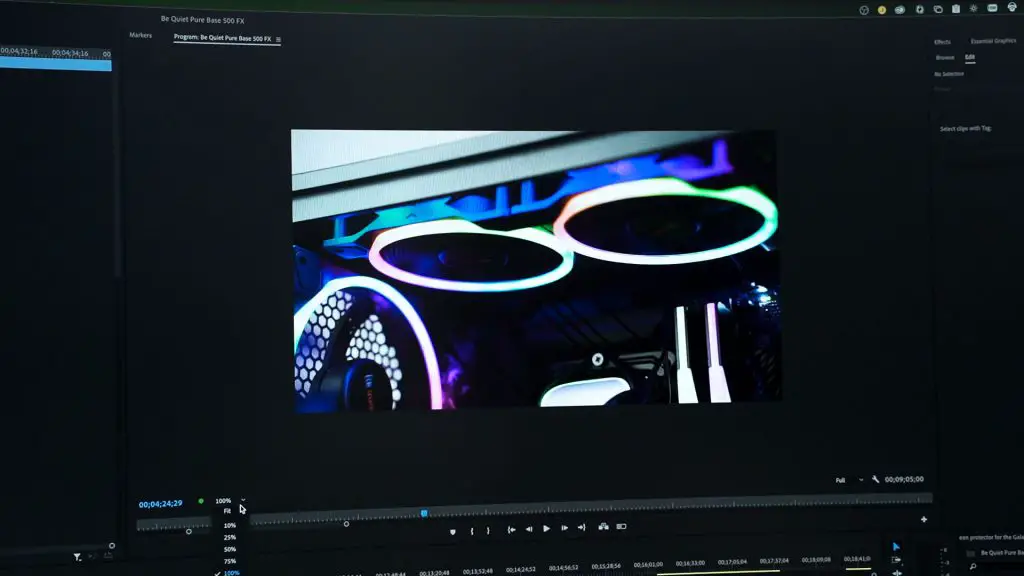 Pro 3 – that slight curvature
Then comes the slight curvature of the monitor. Like that I mentioned in the initial review of this monitor, I think that the slight curvature of 2500R is the goldilocks number. It just feels so natural to use this monitor. I was worried that editing pictures with the grid will look funny on curved monitors, but this 2500R made it look seamless. Better than a flat 34-inch, actually.
Pro 4 – lots of high-speed ports (USB-C included)
I get more high-speed USB ports. There are lots of 10Gb/s USB-A and USB-C ports on this monitor and I can use all of them at that speed when I connect the monitor to a compatible laptop – like the MacBook Pro that supports Thunderbolt 4 and has a rather high DisplayPort Alt Mode version.
Pro 5 – KVM
And that brings me to the 5th Pro – KVM. It's a feature that I can't really describe what it does but I can show you what it does. I can control my laptop with this set of keyboard and mouse, and with just a flick of the switch, I have swapped to the desktop. Same monitor, same keyboard, same mouse, but different computer.
I can just do all my work on the MacBook Pro and once I'm done or waiting for a video to finish rendering, I can go switch to my desktop and play some games or watch Netflix in a higher resolution.
This is the biggest reason why I got the Dell U4021QW, actually. We'll do another video talking about why this monitor is a better solution compared to external KVM modules. Also, this monitor is highly advanced and it has a lot of features to configure in the OSD menu. I absolutely love all the flexibility that it has and those are the features that I will actually use.
Pro 6 – tidying the table
And that also means it's time for Pro number 6 – it tidies up my table. Seriously, all of my peripherals are connected to the monitor and I just need a single cable connected to the monitor, and I can access everything. I can also charge the laptop with just this one cable too because that USB-C port outputs 90W of power.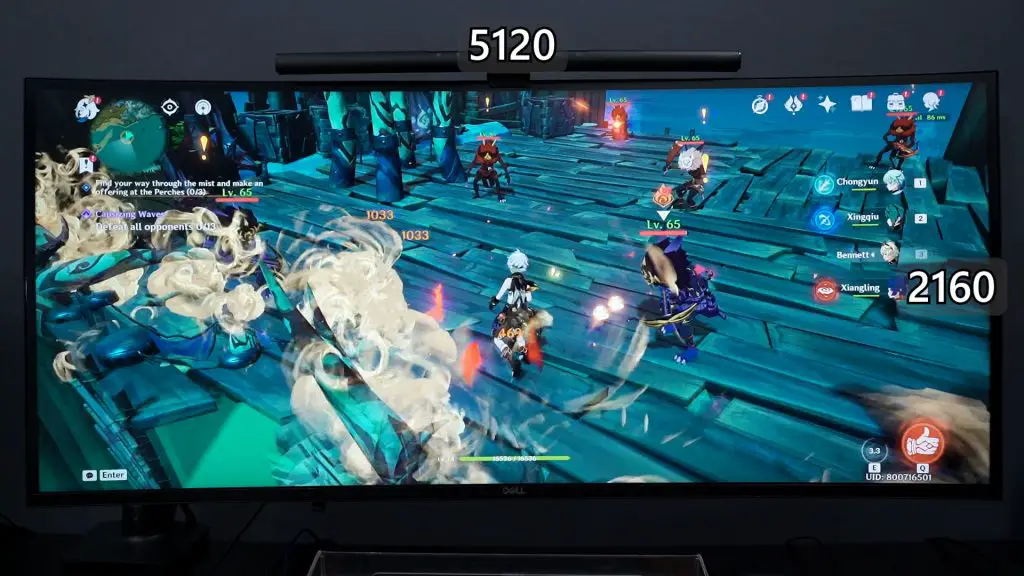 ---
And now it's time for the cons. There are a few of them, actually.
Cons 1 – losing high refresh rate
I am losing 144Hz refresh rate. I honestly don't care much about this feature Some people say after you've tasted 144Hz, you can never go back to 60Hz – but I disagree. I can. However, the pixel response time on the Dell U4021QW is rather slow, which causes ghosting effects like this.
Cons 2 – no more adaptive sync
The second thing I'm losing is Adaptive Sync. Honestly, this is even more crucial than a high refresh rate as any sort of screen tearing will affect the gameplay drastically.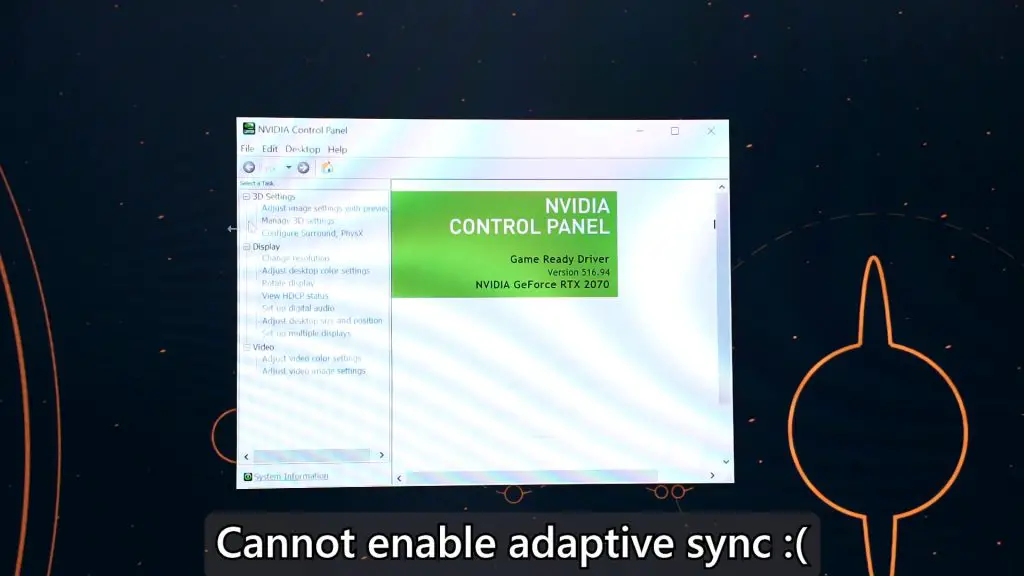 That is especially true when it comes to high resolution gaming, the refresh rate will fluctuate even more – hence not having Adaptive Sync means that I'll have to turn on V-Sync, and I'm going to get even less performance.
Con 3 – buggy monitor
This is a buggy monitor. Yes, you heard that right. When I got my hands on this monitor, I updated its firmware to the latest M2T104 version. Then, I started plugging everything into the monitor. Keyboard, mouse, microphone, and some other peripherals – and then plugged in the Thunderbolt cable to the MacBook Pro. It worked fine for about a few hours.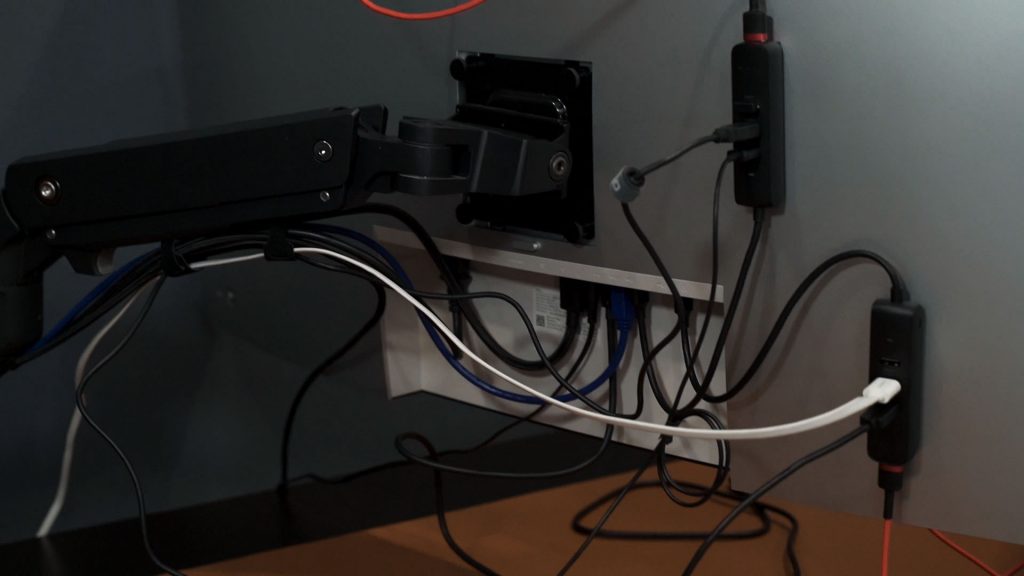 For whatever reason, all USB devices connected to the monitor will suddenly just shut off and none of them work. I had to reconnect the Thunderbolt cable to get everything working again for another few hours.
This issue was unpredictable as there was no warning or pattern and the time between how often this issue will happen – that is inconsistent too. It's just so random. I plugged and unplugged, and swapped so many things that I eventually got it working now. For the past month, it only happened once. I can live with that.
The other bug I realized is that the OSD menu settings don't seem to be matching what it actually does. You see, in the OSD menu, I set the USB to power off when my laptop and PC are turned off. But when I turned off the devices, my keyboard's RGB lights up. If I turned that option off in the OSD menu, then the RGB doesn't turn on. What???
Why I still like this monitor
Anyway, the Dell U4021QW. This monitor is definitely not for the masses. It is originally made for enterprise uses and for whatever reason, it actually matches how I use my two computers. Saves space, is convenient to use with just a single cable connected to the laptop, high-resolution 2160p ultrawide display with great colors, and most importantly – the KVM feature.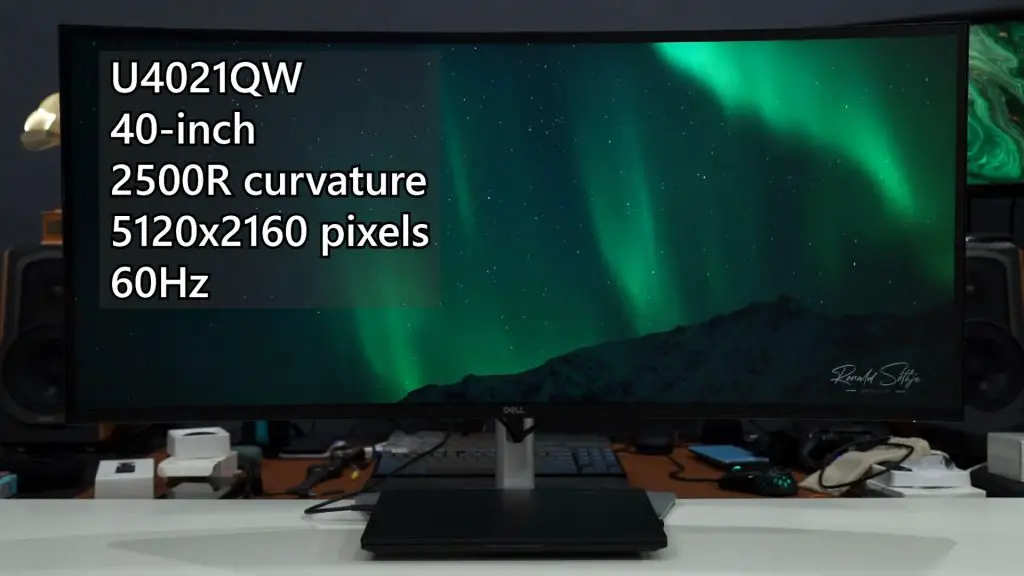 The price of this laptop is not for the faint of heart – but I think if you actually are watching this video, then you already know what you're signing up for. There are alternatives such as Gigabyte with their gaming monitors that have KVM built-in, but none of them are in this 2160p ultrawide format or have this many USB ports, or the ability to charge the laptop with just one USB-C cable.
Of course, we'll have to talk about KVMs in the future. That is a big topic on its own.
Where to buy? (Affiliate links)