For Dell's announcement at CES 2023 coming from their gaming departments Dell Gaming and Alienware, faces of old and new can be seen. Let's go through them and see what's in store.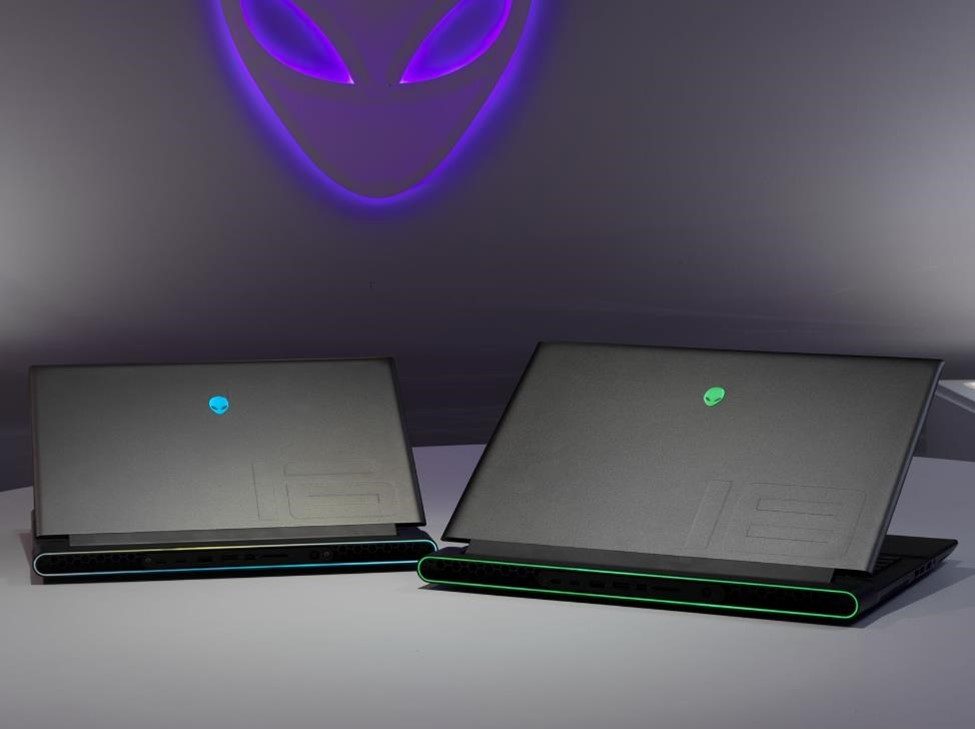 The "performance first, everything later" Alienware M-series sees the introduction of a new big bad machine, the m18, that can be configured to rock the best parts from Intel or AMD to go with an NVIDIA GeForce RTX 40 Series Laptop GPU to push for the maximum graphics settings and frame rate, all chilled by the Cryo-Tech cooling solution consist of the Element 31 thermal interface material, vapor chamber, 7 total heat pipes, and ultra-thin fan at four providing increased airflow.
It also can support up to 9TB of PCIe storage with panel options of either QHD 165Hz or FHD 480Hz with Dynamic Display Switching, G-SYNC, and FreeSync support. It also has a fully equipped CHERRY mechanical keyboard to eliminate the need for another external one. Is the m18 too big for you? The m16 is here for you with all the same goodies but in a smaller size.
The X-series also have a new member here and it is the x16 which is the latest 16-inch gaming laptop from the brand since 2004 (Nearly 20 years, damn). As a product of a family that wants to do everything well as a gaming laptop, the x16 champions itself with its 16:10 display, 6-speaker audio, optional CHERRY MX mechanical keyboard, and RGBs everywhere (On the back and the touchpad, yes, RGB touchpad). It can also be specced to be on par with the M-series with 13th Gen Intel Core HX series mobile CPU or AMD Ryzen 7000 counterpart and RTX 40 series Laptop GPU from NVIDIA.
The x14 also got a minor refresh to now host a better display panel, USB-C charging, and improved cooling performance for more thermal headroom.
The budget market Dell Gaming's G15 and G16 has the main highlight attributed to a new set of colorways of Orange and Blue with a shine of metallic aesthetic. The G15 can be configured to have a 1-zone or 4-zone RGB keyboard with Numpad while the G16 only has 1-zone but is the authentic CHERRY MX mechanical keyboard.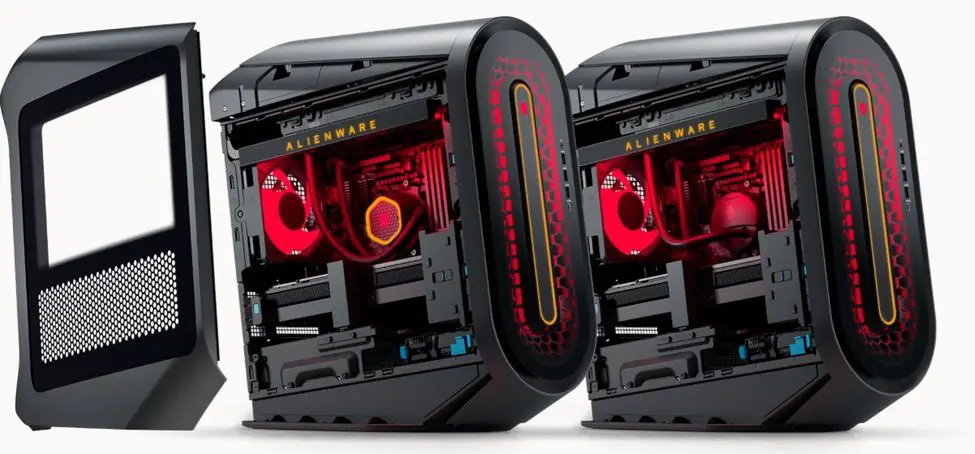 Lastly, the Alienware Aurora R15 of 2023 returns with a simple addition of optional choices for a 13th Gen Intel Core series (65W) or AMD Ryzen 7000 series CPU  and also Team Red's Radeon RX 7000 series GPUs. With clear side doors and carefully designed LED positions to light up the interior, the eight AlienFX lighting zones will do the job for you. For colors, Lunar Light and Dark Side of the Moon is available at launch.
Availability
Local launching of these new products is subject to your country's Dell branch so information should come sooner than you think.