The Work From Home protocol, or remote working for that matter, has been the default choice for businesses that has the IT infrastructure to handle them for the sake of continuing operation during the pandemic. However, not every organization is equal and certain vulnerabilities may expose users to cybercrimes due to lower levels of security most users have access to, compared to the vast amount of industrial-grade encryption software and connection applied within a corporation's network and devices.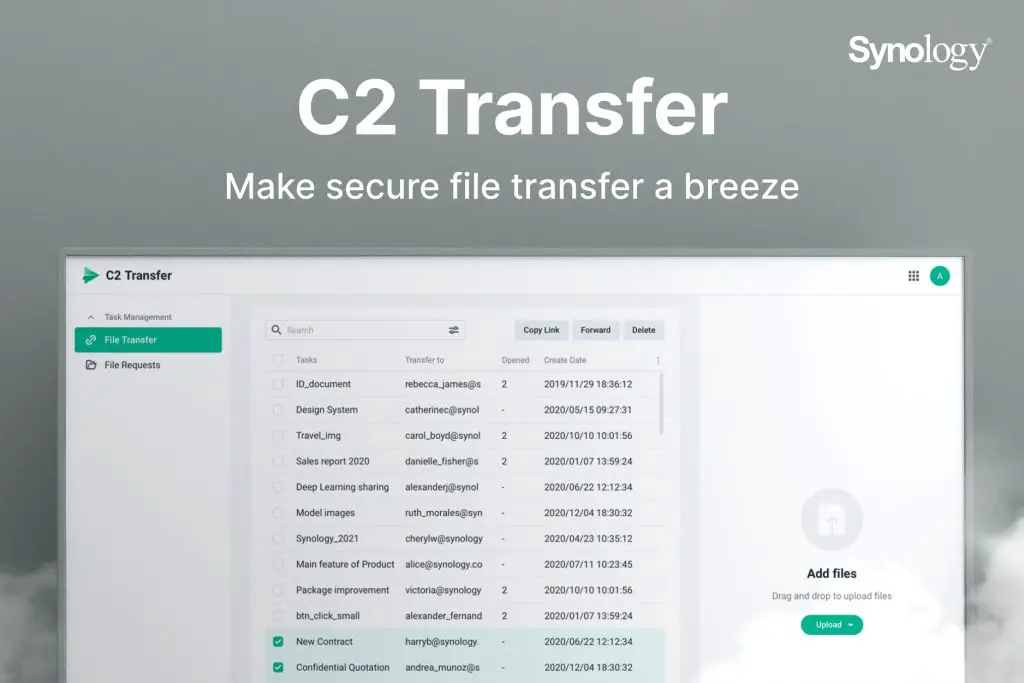 Here's where Synology's new C2 Transfer application comes into play where users can now enjoy the same business-grade protection when moving files between 2 parties, typically between a business and a client. Sharing files with sensitive information has always been a challenge so the C2 Transfer aims to tackle the problem by ensuring the files are delivered to the right people without other malicious people potentially snooping around and sniffing packets and whatnot.
The application basically keeps the access method simple by providing a One Time Password (OTP) to a sender-specified email or phone number that makes sure the receiver has the ability to access file without worrying the download link getting exposed or sent to the wrong people. Additionally, files will be made completely unreadable through end-to-end encryption and blocking off access until the "sender upload, receiver download" process has been completed.
There's also a couple of neat features that can make the obfuscation process easier by adding things like watermarks, link expiration dates, single-access downloads, creating download requests to certain parties, and more – all of which helps businesses to safely distribute files even at the comfort of their own homes.
Availability
The Synology C2 Transfer software is available now for Pro plan subscribers targeting small teams and freelancers for a lower entry cost barrier with centralized plans made for big companies and departments becoming available in the near future. The brand is also offering a 90-day free trial for anyone who wants to experience the software's power and ease of access, available until the end of 2021.