A powerful but bulky system is the first thing most users can think of when it comes to a specially built for content creation. Though that's not exactly the case with the NVIDIA RTX Studio laptops, which is essentially a portable powerhouse for content creators nowadays thanks to the strict requirement set by NVIDIA to be able to make it to the list as an RTX Studio certified laptop.
Content creators can take advantage of the powerful GPU on RTX Studio laptops to get the most of these useful features to get a massive boost in content creation work with their preferred creative apps, anytime and anywhere they want.
NVIDIA has been working closely with industry-leading companies to develop AI-powered features for each respective creative apps that greatly improves work efficiency so content creators can produce content better than before.
The latest March 2021 Studio Driver includes optimization and compatibility support for the latest features on industrial leading creative apps, notably the Adobe Suite and Blackmagic Design's DaVinci Resolve 17 many content creators are using.
Work Faster With AI-Powered Image Processing
Image quality is one of the topmost priorities when it comes to delivering high-quality content and the new Super Resolution that is now available on Adobe Camera Raw is capable of an even greater feat of intelligently enlarging photos while preserving clean edges and important details.
When done on a GeForce RTX 3070 laptop GPU, Super Resolution is 27 times faster than integrated graphics, enabling creators to create high-quality content much faster than before. The new feature will be available on Lightroom and Lightroom Classic as well this summer.
Apart from Adobe Camera Raw and Lightroom, content creators can also benefit from the real-time AI features in Photoshop. Compared to the manual method that can take up to hours and if not, days to complete, the Smart Portrait feature enables complex work such as making edits to facial characteristics to be done in just a matter of seconds simply by dragging a slider.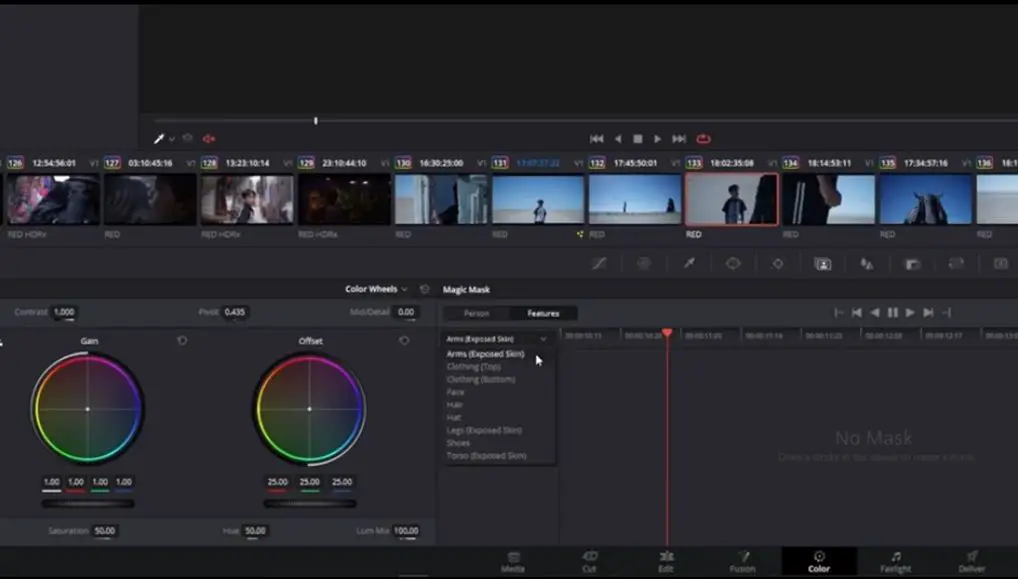 Video Content Editing Made Easier With AI
Moving on to video content creation, Blackmagic Design's DaVinci Resolve and Adobe Premiere Pro are definitely on the list of the most used creative apps for the work. Unlike how things are done manually back then, the new AI-powered tools introduced on both creative apps enable creators to get their video done faster and more efficiently, so they can take on a bigger task in no time.
For Adobe Premiere Pro, the most notable feature that greatly takes advantage of the GeForce RTX GPU is the recently introduced Scene Edit Detection in the Premiere Pro public beta. This feature can eliminate troublesome long scrubbing sessions by quickly detecting and tagging cuts in the final video files with NVIDIA GPU's help.
As for DaVinci Resolve 17, features that take advantage of the DaVinci Neural Engine such as the AI-based Magic Mask, Smart Reframe, and Scene Cut enable less tedious workflow as compared to the traditional method, a stressful chore that creators have to go through back in the days.
Enhance Your Workflow With RTX Studio
Seeing the advantage of GPU acceleration and the powerful AI-powered tools that really gives a significant boost in creative works, it's highly recommended that creators who are still working on CPU-only rendering take a look at what the RTX Studio laptop has to offer.
Content creators who are already working on RTX Studio Creator laptops are recommended to update to the latest March 2021 Studio driver to enjoy the latest support and optimization of the creative apps as we've mentioned earlier.
The Studio drivers that are tested extensively against top creative apps and workflows, the March NVIDIA Studio driver can be downloaded through GeForce Experience or from the official NVIDIA driver download page.