Esports players require the utmost performance when it comes to displays. High refresh rate is only a part of the equation – fast pixel response time and minimal motion blur are also required. There are zero distractions on these high-performance monitors, and what we have today, is the AOC C27G2 – the second generation of 27-inch, high-performance monitor in their G-series of monitors.
There are a lot of bold claims on this monitor's website – so let's see if it lives up to the claims.
Before we begin, I have to clarify that many of our tests shown here are more… backyard scientist measurements rather than based on user experience because none of us in the office are esports players. We do have rhythm game players, though.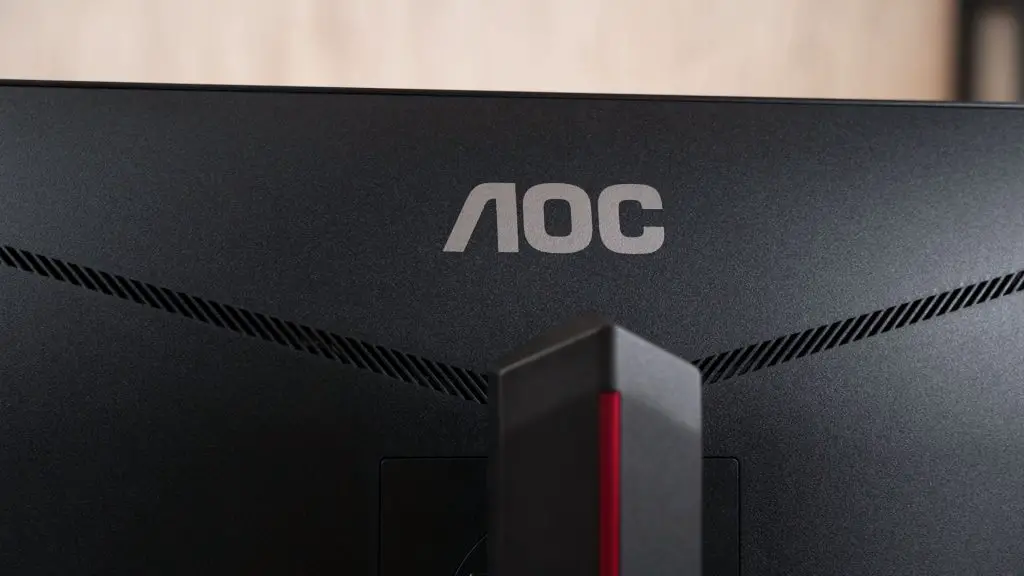 The entire unboxing and installation process was rather typical and smooth at the same time. It's entirely toolless and everything was set up within 5 minutes – so good job there.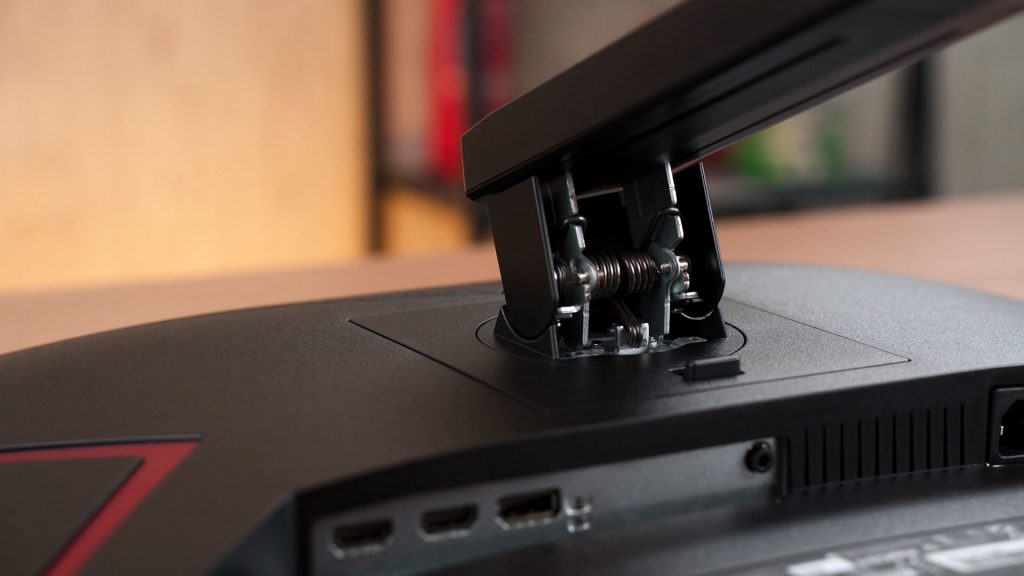 However, I'm not really a fan of this base. AOC took a traditional tripod monitor stand and made it touch the table all the time. That means there is no gap between the table and the monitor's base of the stand – so cables can't go underneath it. Some might like it, some might not – I'm just highlighting this to you.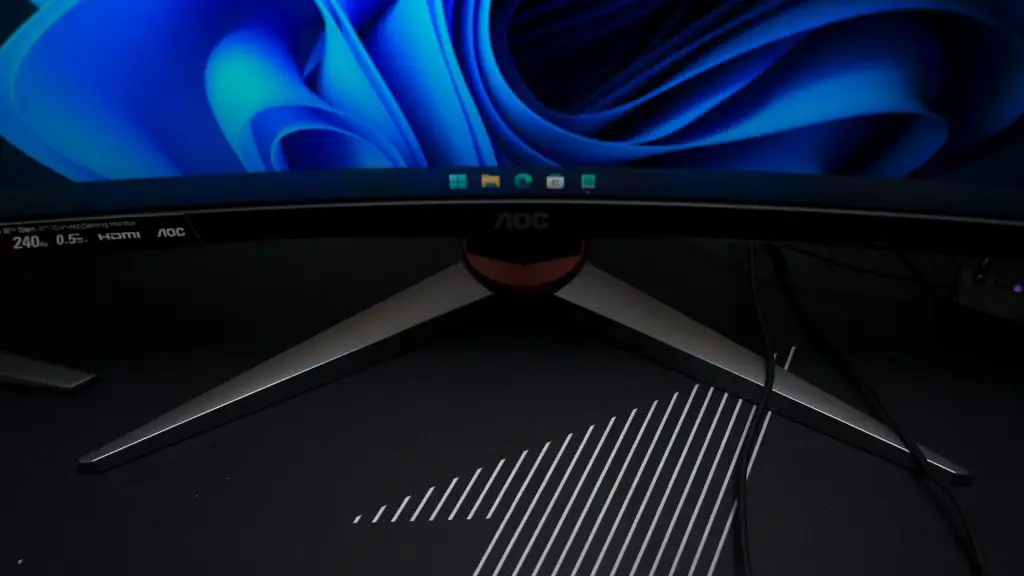 As a quick introduction to this monitor, this monitor focused on the performance only. It's a 27-inch monitor with a curvature of 1500R – quite subtle since it only has an aspect ratio of 16:9 – and it also has a resolution of 1920×1080 and can go up to 240Hz refresh rate. This monitor is also using a VA panel.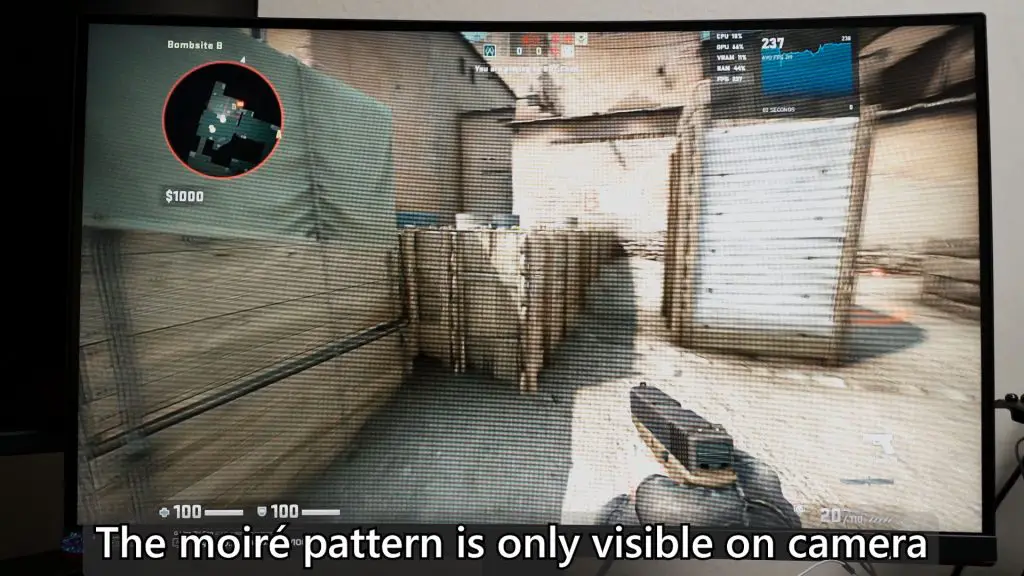 Knowing that, I immediately used our colorimeter to test out the color accuracy of the monitor. To my susprise, it covers nearly 100% of the sRGB color gamut while maintaining a supremely low Delta E! That goes to show that VA panels really improved a lot – even the viewing angles are good – granted that these curved monitors are only meant to be viewed from the front.
Then, this monitor also boasts 0.5ms MPRT. It's not really within our capabilities to measure the MPRT of a display but we do have some tools to help us measure something more tangible.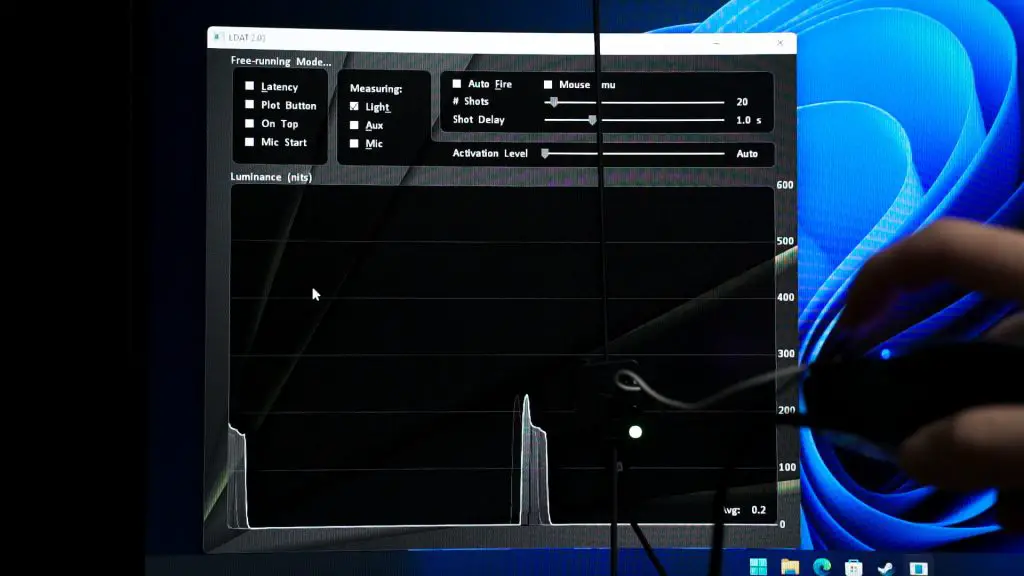 This setup involves the NVIDIA LDAT. We got it wired up in a hacky way. Everything on the software was left at default and we still got the measurement at about 21ms. Not bad, considering that this monitor is not certified for NVIDIA Reflex.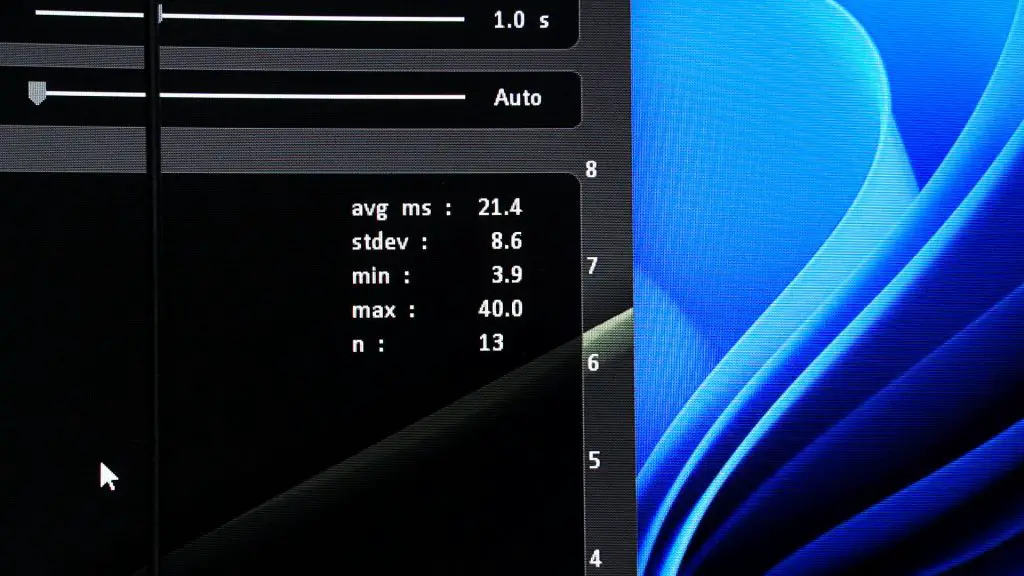 This monitor does have AMD FreeSync though, so you can use it if you want to. It is compatible with NVIDIA's G-Sync, of course. Just turn it on in the NVIDIA Control Panel.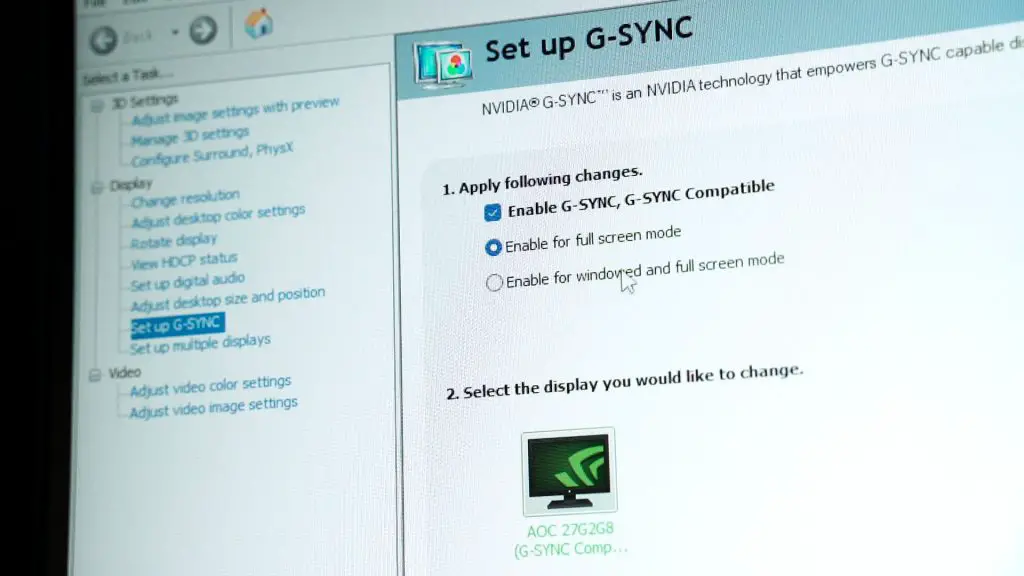 And that brings us to the OSD menu. It's quite a good menu and provides all of the necessary settings that we need, presented in a rather good UI with actually decent button placement. I would've preferred a joystick but this is fine.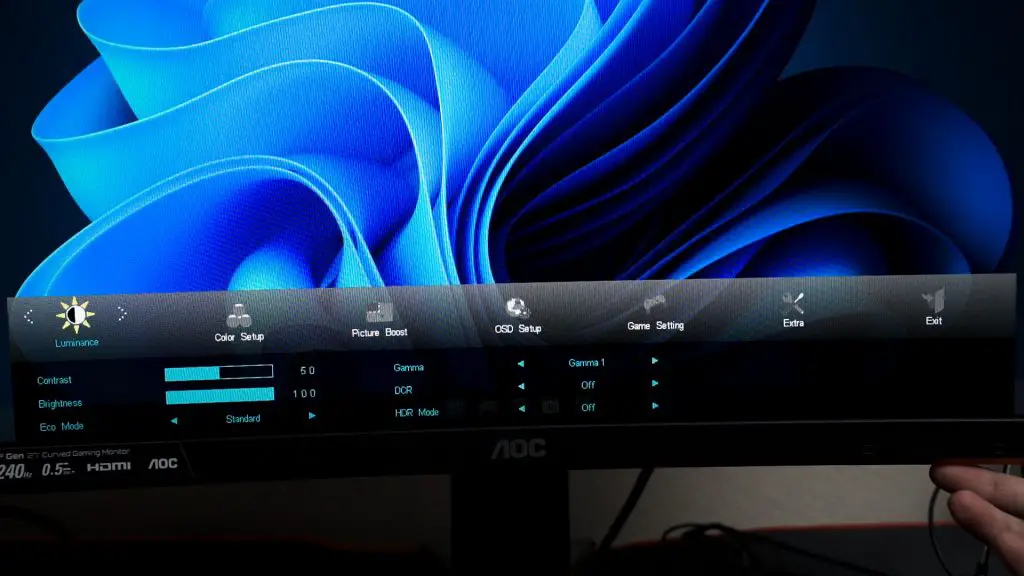 It is also here that we can see the OSD menu has an option called "overdrive". It doesn't explain what it does – so well have to look at the user manual and yes – it is indeed to change the "response time".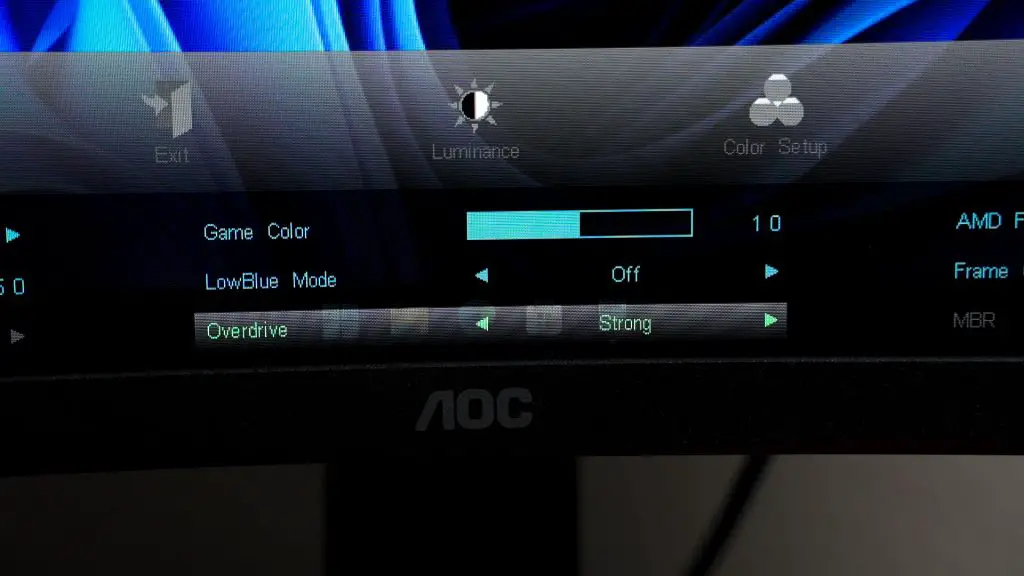 Since the monitor claimed to have such low MPRT, let's use our cameras and record the UFO test at 120fps. I did it in a total of 3 rounds – once with "overdrive" turned off, once with "overdrive" turned to "strong" – which is the highest, then lastly – "overdrive" at "strong" with AMD FreeSync enabled.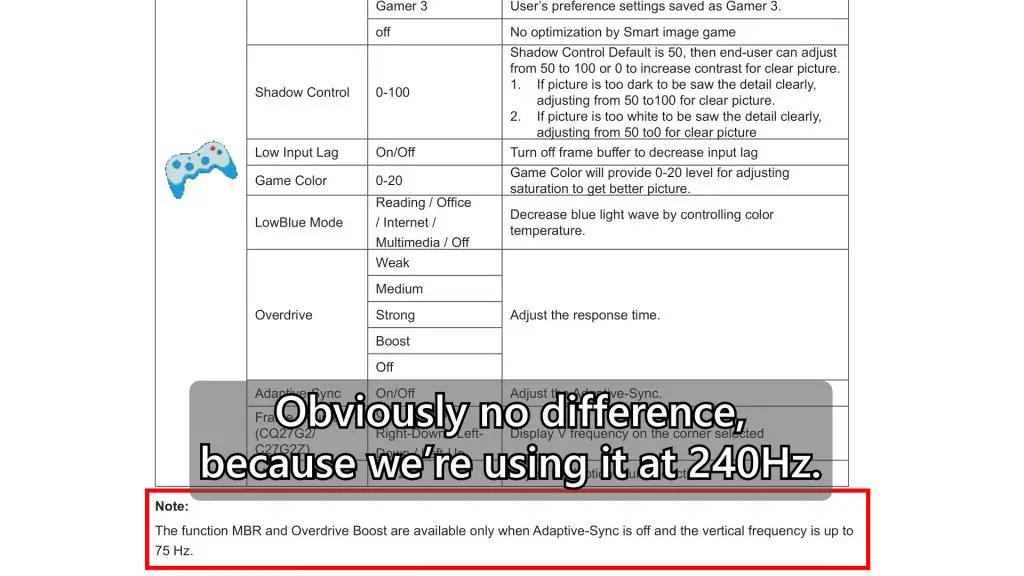 To my eyes and the camera, they don't seem any different between the three… that is because the Overdrive setting is only usable for refresh rates below 75Hz.
Playing games on the AOC C27G2z 27
But, what's it like to play games using this monitor? As mentioned at the beginning of this review, none of us here are esports players – so I just played CS:GO. The motion was supremely smooth, obviously – and I had a great time playing CS:GO even though I am a little rusty at this point.
I also realized that I was so focused at the center vertical line that I ignored the curvature of the screen entirely. Once I stopped gaming though… yeah I prefer a flat panel for a 27-inch monitor.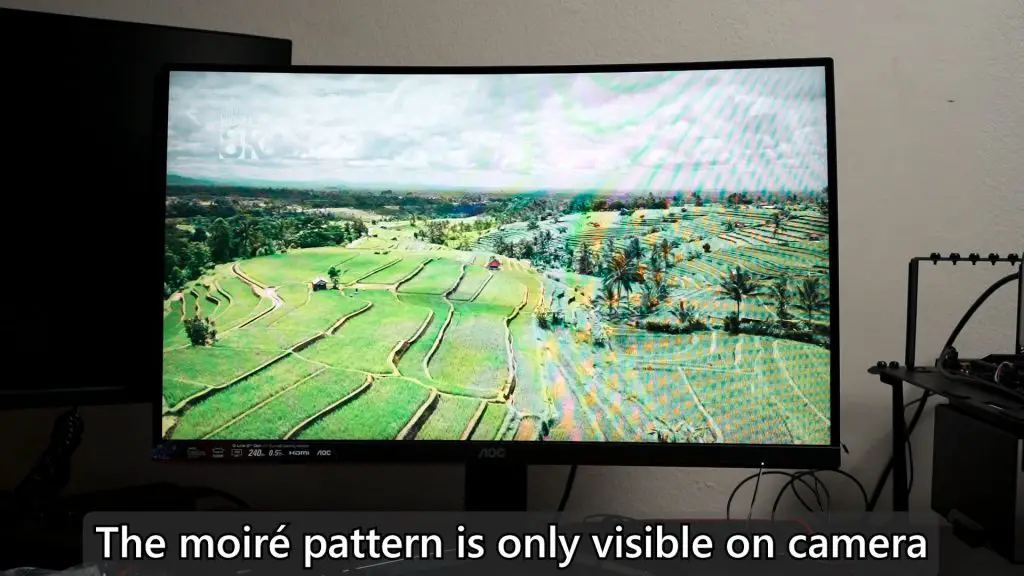 Should you buy the AOC C27G2Z 27?
This AOC C27G2Z is a fantastic monitor for those who seek high-performance, responsive, and surprisingly has great color reproduction too. If that's what you're looking for, then the price of RM1,399 is actually very good. I think you'll be very happy with this monitor.
The monitor can sometimes go below RM1,399 too, by the way – which sweetens the deal even further.
Where to buy? (Affiliate links)