AOC has been given the title of "Best Gaming Monitors 2020" by International Data Corporation (IDC) for owning the most market share of gaming monitors around the world.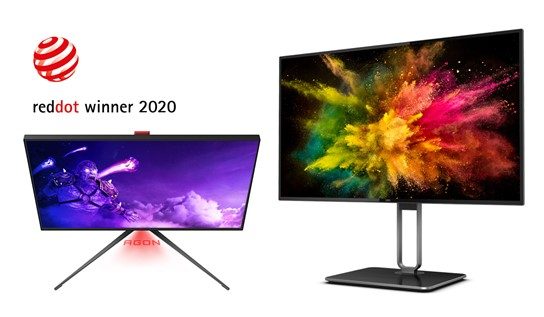 One of the main reasons that are able to do this is while other brands are pushing new products through pure technological advancements such as greater color quality, faster response time, and refresh rate, AOC sees these as a lower priority and instead went for the design and collaboration route. Devices such as the AGON PD27, made in partnership with Porsche Design, speak powerful fusion between form and function while the Pink Power wants monitors to be more vibrant and also be part of the pink set in the gamer's room.
Of course, they have products focused on pure performance as well, matching the industry's best class in action such as 360Hz refresh rate, 1000R curvature, mini LED backlighting, and others. Paired with Nvidia G-SYNC Ultimate and AMD FreeSync Premium Pro, some of them managed to grab the 2020's RedDot Design Awards as well. To expand its market presence, the AOC Masters Tournaments esports event quickly amassed public attention to the brand while the partnership with professional esports organization G2 and RNG as well as external investors Redbull and IeSF all contributed to the success of the company.
Here's what the General Manager of MMD Singapore, Kevin Wu has to say about the crowning of the title.
"We feel this achievement is a significant recognition of the design and brand excellence that we strive to maintain, even in a situation where this high-growth sector has been given an unexpected boost by the pandemic. Populations worldwide looked for answers to the boredom of being forced to stay home, while many also needed to invest in new equipment for Working from Home (WFH). Going forward, we are determined to continue our leadership role in this hugely competitive field."
Speaking of AOC, are you one of the people who own an AOC gaming monitor and directly contributing to the title secure? Let us know what you do like about them!