If you're using a Synology NAS, then you definitely need to get the Synology Drive app. It's currently in version 3.0 – and it brings a lot of new features to the table. There are many ways to use this app – but in this article, we're going to show you a few ways that we use the Synology Drive app to share files and folders and also to sync an entire folder between the NAS and my phone.
To get the app, click here:
Keep in mind though, that the Synology Drive app is different from the Synology DS File app. There are some overlaps in terms of features – like uploading and downloading files, but there are a few key differences in terms of how you use these apps:
Synology Drive – hosts your files like a dedicated cloud storage (separated from all your other files) and is able to share with your friends easily, alongside syncing features
Synology DS File – acts as a gateway to explore all of your files, including the Synology Drive files
As a quick mention – all the features mentioned in this article are also available on the more affordable NAS units. You do not need to invest in a high-end NAS to take advantage of Synology's supremely versatile ecosystem.
Quick tour
We are using the Samsung Galaxy Z Fold4 here, so the screenshots resemble more like a tablet – but the functionality between a phone and a tablet remains the same – it's just the UI is a bit different. The reason why I'm using the Galaxy Z Fold4 is that screenshots just look better.
Launching the app will ask you to log in to your Synology NAS. Just enter your QuickConnect ID, your account username and password, and you should be connected right away. Remember to tick the HTTPS option for an extra layer of security.
Once you're in, it will show you your recent files, then there are starred files, labeled files, and offline files. The first one is pretty self-explanatory so I'm not going to highlight them here.
There is a quick file filter at the top alongside a search bar – so you can search for whatever files you want right from the instant you open up the app.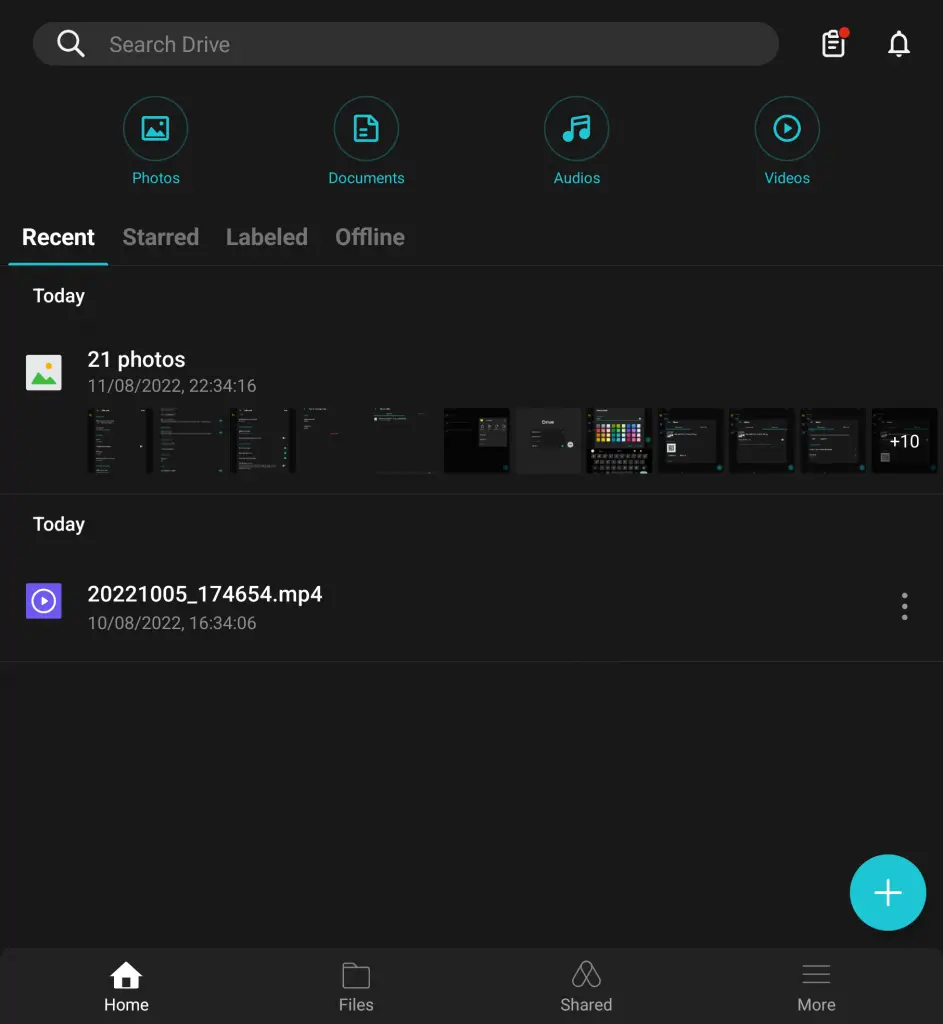 The labeling is pretty versatile as you can enter whatever name you want and add a color to it. For example, I changed the entire folder to the label called "wow" with that hue of blue color. Then, the next time I want to create a label for another file, it will ask if I want to reuse the same label for that file. That's just handy – and it makes file management simple.
Then, we also have the ability to add it for offline access. That goes back to the core functionality of the Synology Drive app – it acts as a cloud storage file explorer for your very own NAS. So, you can make it available offline so that you don't have to re-download the entire file the next time you want to open it again. This is especially handy for a video, for example.
Of course, you can also share the file with whomever you want. You can also create a public link and send it to your friends to access the file directly from your Synology NAS. You can also change permissions and add a link expiry date so that the link will go kaput eventually. There is no time setting though, so it just expires at the end of the date that you set.
There is also another tab to have a look at all the files and folders that have been shared with you, and another tab for the files that you have shared with others. I find this to be handy as I can keep track of what's been shared and also to expire those links in case I forgot to set an expiration date.
Backing up all the pictures you have taken
One of the best features found on the Synology Drive app is the "backup and sync tasks" that is found inside the "more" segment of the app. You can enable photo backup directly on the app itself, and you can select how those photos are to be backed up. Do you want to backup everything or just the new ones? Do you want to backup photos only or videos too?
Though it is a matter of personal preference, I find that some of the initial settings like the folder structure with year and month folder separation is important because it keeps pictures organized.
Then, the next time you snap a pic, expect to see that picture appear in your Synology NAS.
Syncing files according to how you like it
Secondly, you can create your own custom sync tasks too. Like here, I have my own library of FLAC music that I have built over the years. It is just too precious to lose, and hence – I have placed one copy on my desktop, one more copy in the Synology NAS, and another copy on my phone. How I set it up is also fairly simple.
I just select which path in the Synology NAS I want to sync, and then select where I want to save it on my phone. As for the sync rules, it truly depends on what you want to do with it. For me, here are my settings. I've been using this app since 3 months ago, and it is truly reliable.
What if I accidentally deleted a file?
Worry not – there is a recycle bin feature within the Synology NAS. Just head into the "recycle bin" tab under "settings", and you can retrieve your files from there.
How would you use the Synology Drive app?
Everyone has a different requirement when it comes to a NAS. Me, I use it as a personal, multi-purpose data storage center. I use it as an offsite backup for the office NAS, I also use it as my personal file storage machine, and I also use it as my personal cloud storage and share files directly with my friends. It just makes sense to use it like this since I already have all my files in the NAS anyway.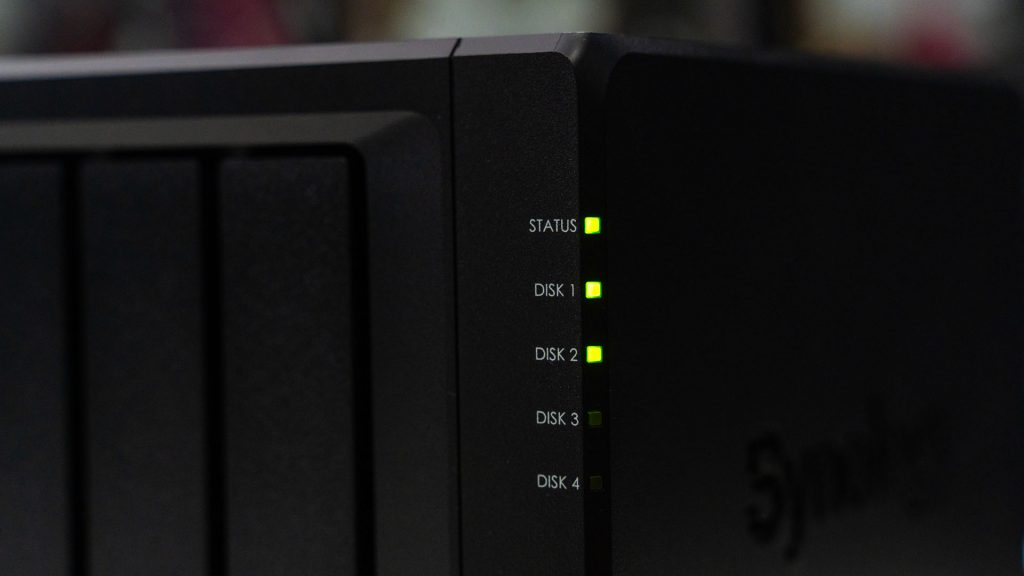 Moreover, backing up my photos to the NAS directly means that I can save some money and just buy a 128GB version of phones (even though they're a bad deal) and be content about it. It also opens up my smartphone choices as I truly do not need a microSD card slot anymore.
The one and only caveat of using any Synology NAS as your own multipurpose data center are that you have to depend on your home's electricity supply and your remote download/upload speed is at the mercy of your internet service provider. Granted, I have not experienced any downtime since I started using the Synology DiskStation DS920+ for the past 2 months or so. I'm very happy with this NAS unit – and I am still exploring new features day by day.
11.11 Big Sales For You
By the way, since tomorrow is the 11.11 Big Sale day, Synology will also be offering the DS220+, DS420+, and DS1621+ at fabulous prices on top of RM100 vouchers so be sure to pay a visit to their Lazada and Shopee pages when the midnight clock strikes!
Where to buy the Synology NAS?