be quiet! has happily announced that they have reached their 20th year in business. To commemorate it, they have introduced the new FX product range — Pure Base 500 FX PC casing, Pure Loop 2 FX AIO water cooler series, Pure Rock 2 FX air cooler — which all have completely adopted ARGB.
Pure Base 500 FX
Based on the renowned Pure Base 500DX, the Pure Base 500 FX offers the same design, well-rounded feature set with simple installation options, but with added ARGB light effects as well as additional fans within the casing that replaced the original three Pure Wings 2 140mm fans with four Light Wings ARGB fans.
Additionally, there's a hub included for easier control of up to six ARGB devices and six PWM fans of the Pure Base 500 FX.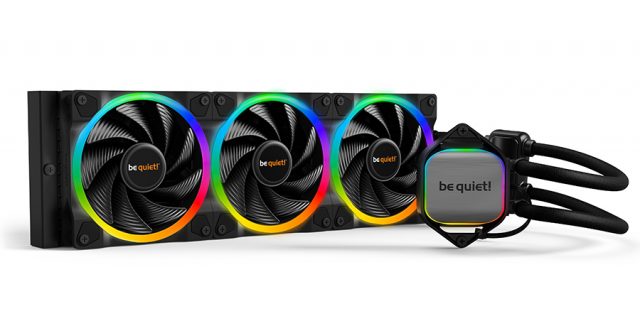 Pure Loop 2 FX
In comparison to the current Pure Loop series, the Pure Loop 2 FX has brought impressive enhancements with its newly replaced ARGB LEDs around the cooling block and Light Wings PWM high-speed fans that provide higher static pressure with enhanced visual effect.
The pump is also PWM-adjustable now, enabling better fine-tuning of the performance or noise balance. On top of that, the water cooler is also equipped with an ARGB and PWM fan hub.
Pure Rock 2 FX
Finally, the popular Pure Rock 2 air cooler has received an FX upgrade as well, with the Pure Wings 2 120mm PWM fan being replaced with a Light Wings 120mm PWM high-speed for increased performance and ARGB support just like the other two mentioned above.
Pricing and Availability
All of the be quiet! FX products are now available on the market at the following MSRPs:
Pure Base 500 FX — USD$149.90
Pure Loop 2 FX 240mm/280mm/360mm — USD$129.90/USD$139.90/USD$154.90
Pure Rock 2 FX — USD$52.90
Additionally, there's a promotion going on right now that offers up to USD$30 discounts on the be quiet! FX products. Kindly refer to the link below for more information.
https://www.bequiet.com/en/lp/anniversary01