addlink has announced a new product for the budget market that packs just as much speed for the high-speed storage enthusiast.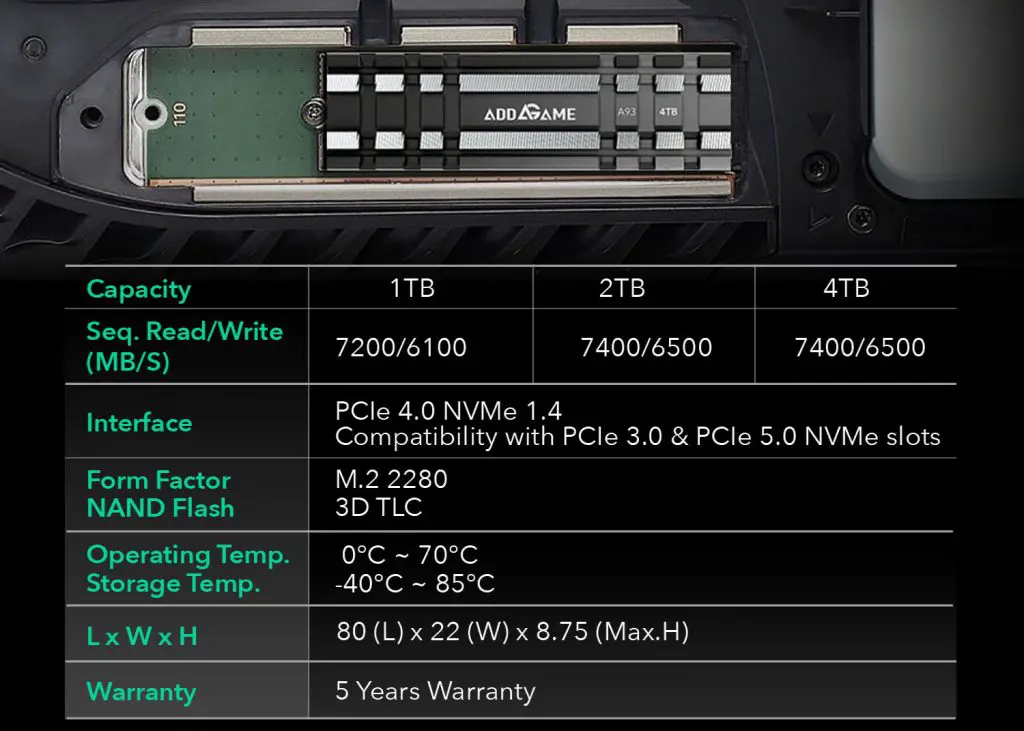 The name of the drive is called A93 and one important point to mention is that it is actually a DRAM-less drive. However, it is rated to run up to 7400MB/s which can be achieved on both PC and PlayStation 5.
Therefore, it serves as one of the most affordable options to expand the console's slightly lacking internal storage without getting performance hits.
Random IOPS-wise, it can do so at about 1000K.
Its heatsink only comes at 8.75mm short yet adequately cools off the drive to keep the temperatures in check so no problems using it for all sorts of PC builds and even PS5 at this point.
Availability
Coming in capacities of 1TB, 2TB, and 4TB, the addlink A93 is currently available for purchase over at Amazon US/UK/JP while local sales are still unknown at the moment.
Amazon US:
Amazon UK:
Amazon JP: