When I first started the mechanical keyboard hobby, barebone keyboards or custom keyboards are only exclusive to group buys. It was the only way to get your hands onto custom parts such as a CNC aluminium chassis, stacked acrylic chassis, custom PCB, or more. Nowadays, you can easily buy a custom keyboard kit and start building your own keyboard. Today what we have here is a very famous keyboard when it was first released earlier this year – the Glorious GMMK Pro. Glorious basically surprised the keyboard enthusiasts by releasing a mass-produced barebone keyboard to the market. Let's see what you can expect after spending RM739 on a keyboard that you will need to build yourself.
Video
Barebone Keyboard
Barebones are not something new in the mechanical keyboard scene. Since each of us has different preferences when it comes to typing or gaming, it is impossible for companies to release one completely built keyboard that can satisfy everyone. Hence a barebone keyboard allows you to purchase the chassis and PCB then finish the build based on your preference.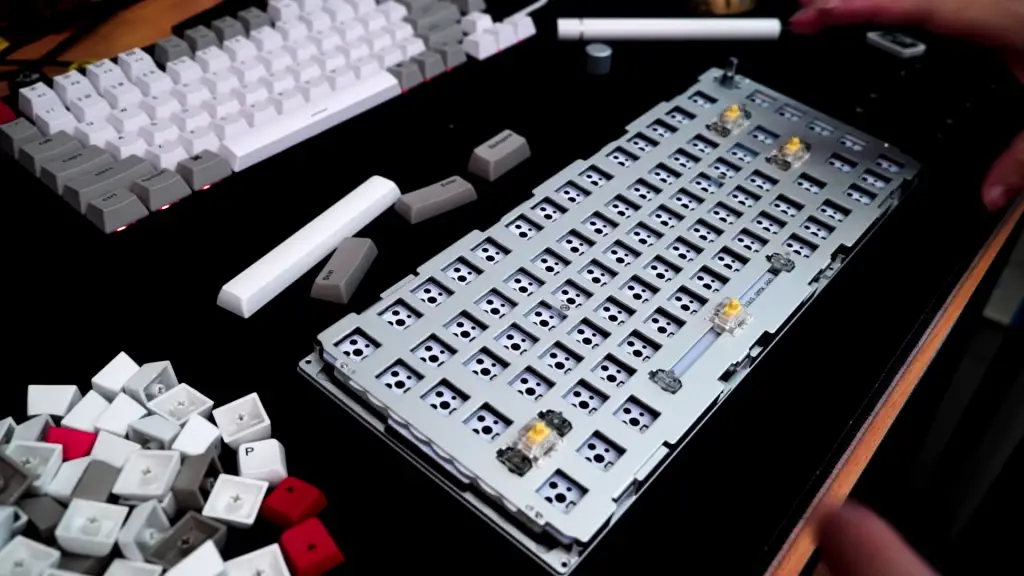 In this case, you will need to take apart the keyboard to gain access to the internals especially if you want to mod the keyboard. I highly suggest you do so as the GMMK Pro is notorious for over lubing the stabilisers out-of-factory, causing a sticky key situation.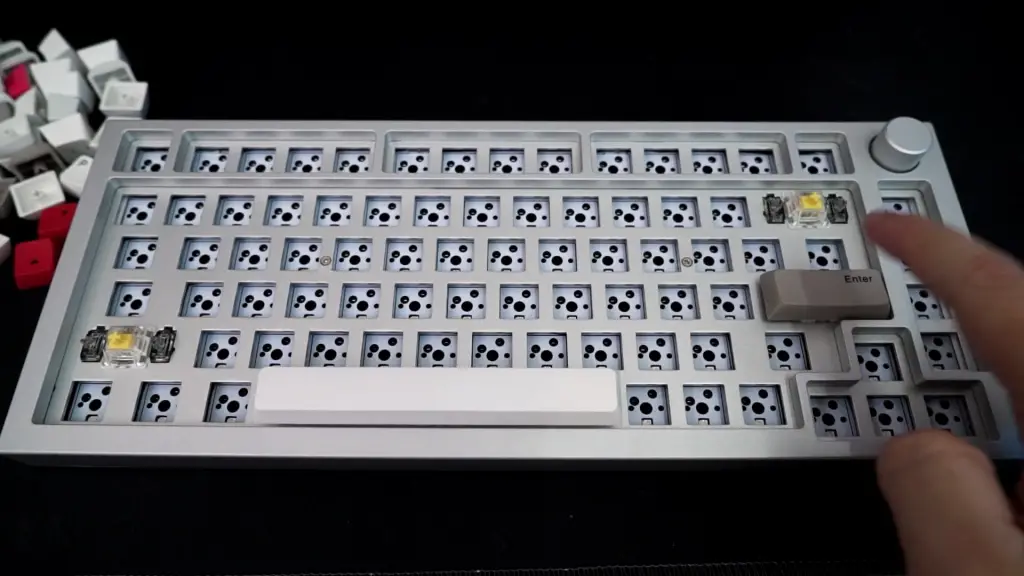 Sticky key happens when your stabilisers got stuck due to various reasons. Since the GMMK Pro's stabilisers have excess lubes, it actually backfired and made it worst. Which means you will need to clean it and re-lube it.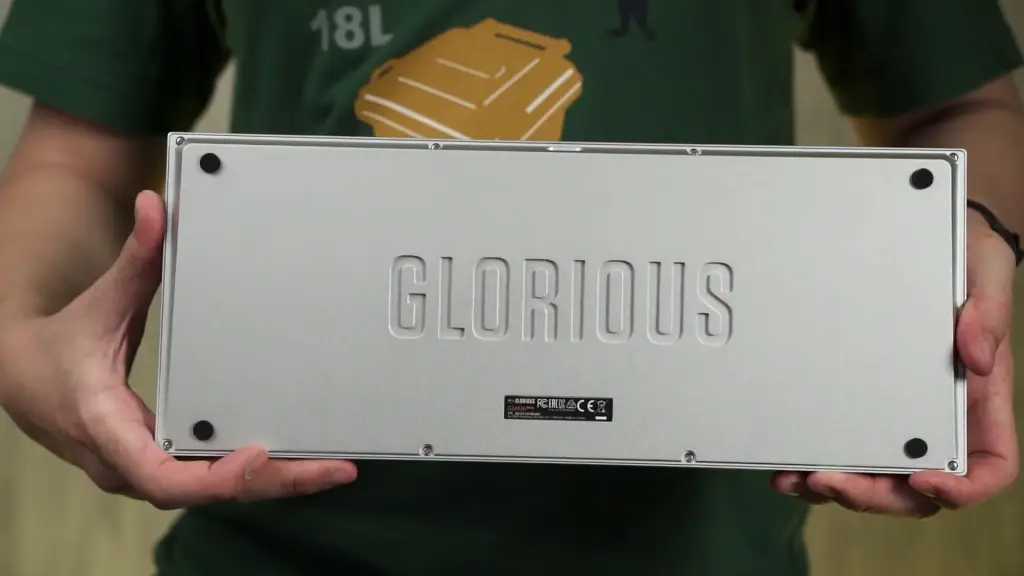 The CNC aluminium chassis contributes to the heft and stability of the keyboard.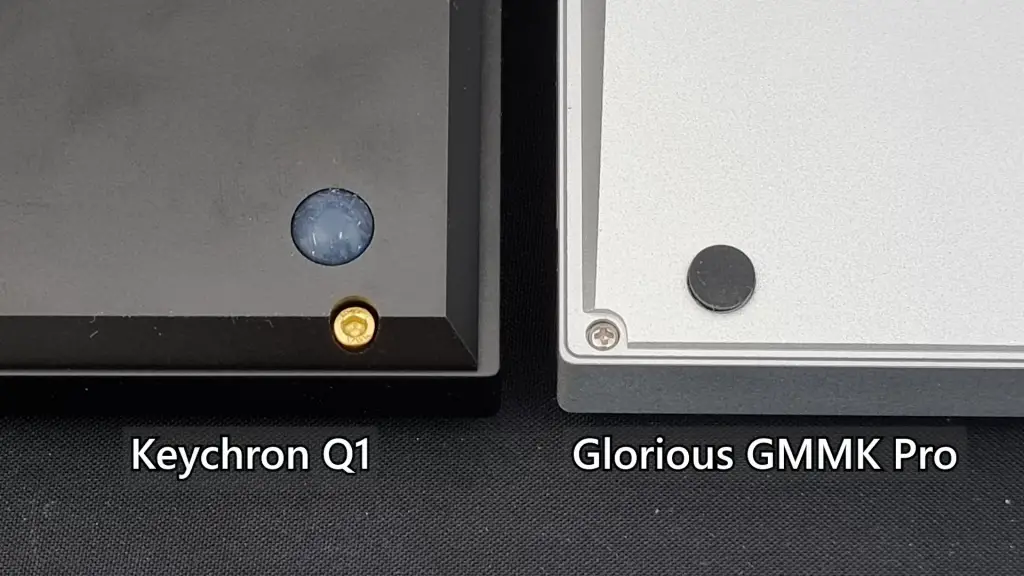 I just hope that Glorious would pay more attention to the minor details such as the screw quality.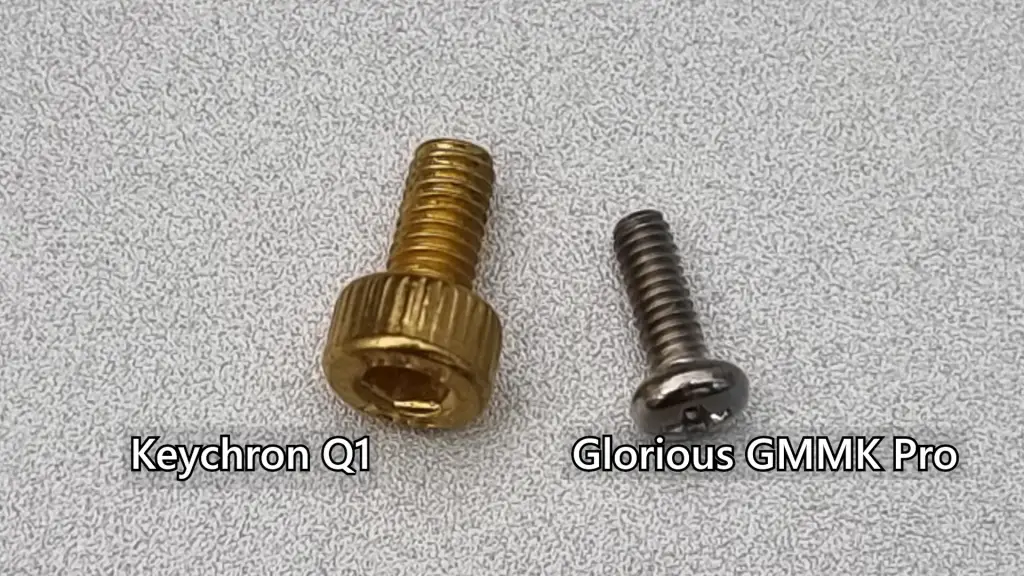 While it doesn't change the functionality which is to hold the chassis together, but aesthetically speaking, Keychron has done a better job at that.
What Glorious has done well is the foam padding. There are two layers of padding in the keyboard, one underneath the PCB and another in between the plate and PCB.
In my build, I've gone with stock Gateron Yellow switches and "stole" the keycaps from the 1STPLAYER LANG MK980. You will at least need to modify and tune the stabiliser else it won't sound any good at all. You can check out our video at the top of this article for the typing sound.
Conclusion
At the end of the day, paying RM739 for a barebone keyboard may sound intimidating for a lot of people. You can easily go beyond RM1000 after factoring in the cost of the switches and premium keycaps. Then again, anyone who's in this hobby for some time, they will know that RM1000 is a fair price to pay for all the features it comes with. For some, this may be their endgame keyboard if built correctly.
Where to buy? (Affiliate links)