Moving forward to the second half of August, we have Sun Cycle's words on a few new products that are ready to bring into Malaysia, so let's go through them.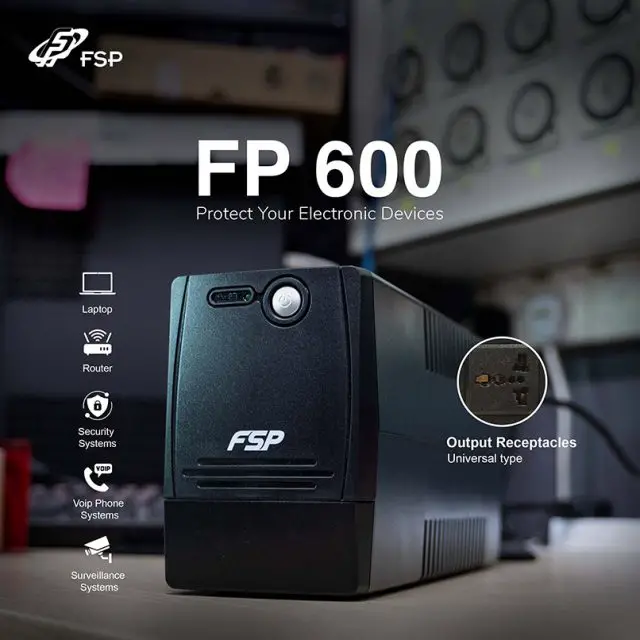 Been experiencing frequent power outages recently because of the rain and storm? Well, Sun Cycle has brought in the FSP FP 600 Uninterrupted Power Supply to help those who are troubled with this issue.
The FP 600 UPS boasts a compact size with various features such as simulated sine wave, off-mode charging, cold start function, as well as auto-restart while the AC power is recovering, making it an excellent choice for small business companies or small telecom applications.
Next up is the GPBT Pink Grapefruit Keycaps set from Glorious, which looks kinda interesting not gonna lie. Featuring thick dye-sub PBT, these keycaps are able to fit into most of the keyboards that are available on the market right now. The keycaps set also comes with Mac F-Row and Modifier keys, in case you're still using a full-sized or TKL keyboard.
The final item today will be the ASRock H670M ITX/ax, which is a good option for those who are looking for an entry-level features motherboard at a reasonable price. It also includes inbuilt RGB headers as well as an ARGB header that enables the motherboard to connect to compatible LED devices like CPU fans, coolers, strips, etc.
Pricing and Availability
The FSP FP 600 UPS and ASRock H670M ITX/ax are now available for purchase, while the Glorious Forge GPBT Grapefruit Pink Keycaps set has yet to make it to the Malaysia market.
FSP FP 600 UPS — RM179
ASRock H670M ITX/ax — RM829