When it comes to a powerful gaming PC, the first few things that most people will think of will be colossal full tower chassis, high-end graphics card and motherboard, lots and lots of memory, or perhaps a custom liquid cooling system. Instead of going for the size, SFF enthusiast are those who prefers something that has a smaller footprint, small enough that is easy to carry around for gaming events and LAN parties. To build a powerful mini gaming power house, a good SFF chassis with good hardware compatibility, good airflow design is required. Hence, the SilverStone's Sugo SG13 is created.
Special thanks to SilverStone and Inter-Asia Technology Sdn Bhd for supporting this review, the SilverStone Sugo Series SG13 we have here today, is one of the popular choice for a mini gaming power house. Other than the seemingly good SRP of RM 229, let's see what other features does the SG13 offer that is enough to make it a popular choice by the SFF enthusiasts.
(The Sugo Series SG13 is retailed at RM229)
Specifications
Model No.
SST-SG13B (black, mesh front panel)
SST-SG13B-Q (black, plastic front panel with faux
aluminum finish)
SST-SG13WB (black&white, mesh front panel)
SST-SG13WB-Q (black&white, plastic front panel with
faux aluminum finish)
SST-SG13P (pink, mesh front panel)
Material
Mesh or plastic front panel, steel body
Motherboard
Mini-DTX, Mini-ITX
Drive bay
External
—
—
Internal
3.5″ x 1 or 2.5″ x 2 , 2.5″ x 1
Cooling system
Front
1 x 120mm/140mm fan slot compatible with radiator(option)
Rear
—
Side
Oversized vents
Top
Oversized vents
Bottom
—
Internal
—
Radiator support
Front
N/A
Rear
120mm x 1
Top
N/A
Bottom
N/A
Expansion slot
2
Front I/O port
USB 3.0 x 2
audio x 1
MIC x 1
Power supply
Optional standard PS2(ATX)
Expansion card
Compatible up to 10.5″ (266mm) long, width
restriction-5.11″ (129mm)
Limitation of CPU cooler
61mm
Limitation of PSU
150mm*
Net weight
SG13B:2.47Kg / SG13B-Q:2.43Kg
Dimension
222mm (W) x 181 mm (H) x 285 mm (D) 11.5 liters
8.74″ (W) x 7.13″ (H) x 11.22″ (D) 11.5 liters
Unboxing
Like most of SilverStone's entry level chassis, the SG13 ships in a compact, environmental friendly cardboard box with the specifications of the chassis printed at the side of the box. You'll also find the line art for the SG13′ design and interior around the cardboard box.
For those of you who doesn't really bother to read the manual, here's a message from SilverStone which we really encourage you to do so if you're getting a SG13 for your SFF build.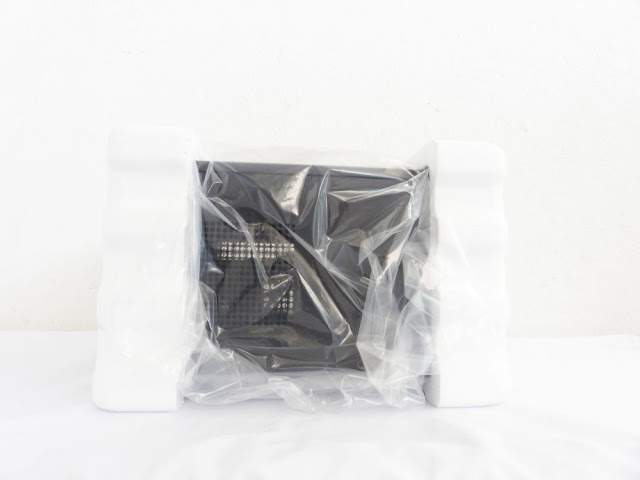 The protection is pretty standard here, with the chassis covered with a thick plastic cover and sandwiched in between 2 pieces of foam to minimize the chances of getting the chassis damaged during shipping.
Accessories
As the SG13 isn't the high-end chassis to begin with, the accessories included which aren't that much to begin with is understandable. Screws, padded stickers and the user's guide are pretty much what you'll get as the accessories.
The SUGO Series SG13
On closer inspection, the SG13 is probably one of the most compact ITX chassis that is specially tailored to house a mini gaming power house and it's great for events like LAN party where maximum mobility is required.
According to the specs, the SG13 is capable of housing a graphics card of up to 266mm in length, a standard ATX power supply with length of up to 150mm, CPU cooler with maximum height of 61mm or a closed-loop liquid cooler with 120mm/140mm radiator.
At the front, you'll find the front panel that has most of its surface meshed, which is meant to maximize a amount of air moving in and out of the chassis. Compared to most ITX chassis, the chances of experiencing thermal throttle on your hardware with such design is near to zero.
For the front I/O, you'll get the standard 2 x USB 3.0 ports and audio jacks for headphones and microphone. The power on button is located at the top right section of the front panel.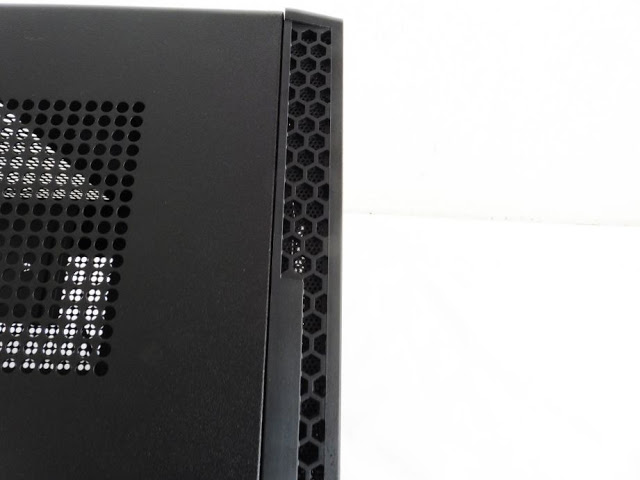 At the side of the front panel, you'll find these honeycomb meshed design for more air intake.
Under the front panel, you'll find the mounting slot for 120mm/140mm fans or radiator for AIO liquid coolers with radiator size of 120mm/140mm. A removable dust filter cover is also included for the front panel to minimize the dust intake, as well for easier cleaning.
You'll also find a large meshed section on the side of the SG13 that is meant to provide the maximum airflow for your graphics card with the fan taking in air directly through the mesh.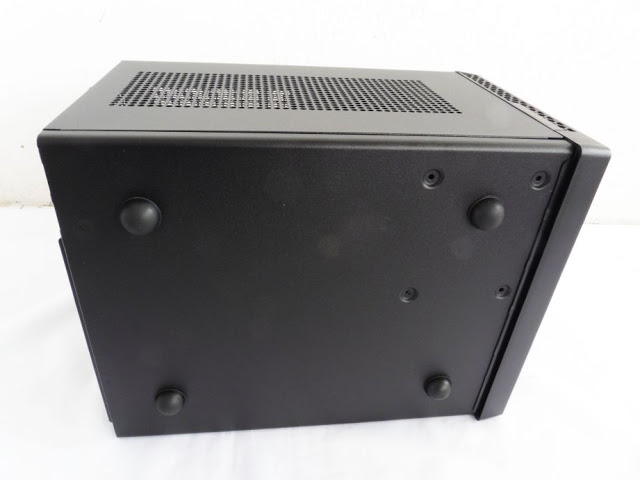 At the bottom of the SG13, you'll find 4 pieces of thick rounded rubber feet that is meant to dampens the vibration from moving parts inside the chassis. There's also a 2.5-inch SSD mount available in case if you need more SSD for your system.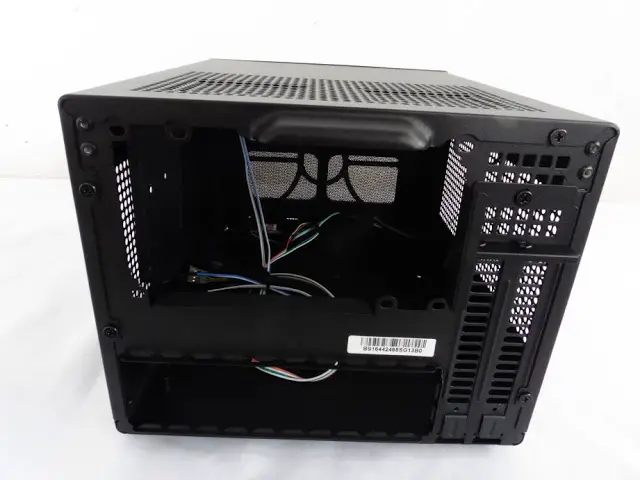 At the back of the SG13, you'll find the common mounting slot for rear I/O of your motherboard, power supply and expansion card. As for the screws, it'll be great if SilverStone would consider to go for thumbscrews instead of the flat head screws to make installation and maintenance easier.
You'll find some unique looking parts upon removing the cover. The first one will be the 1 x 3.5-inch drive / 2 x 2.5-inch drive located at the top front section of the frame, and the second one is the power supply holder located at the rear end of the frame.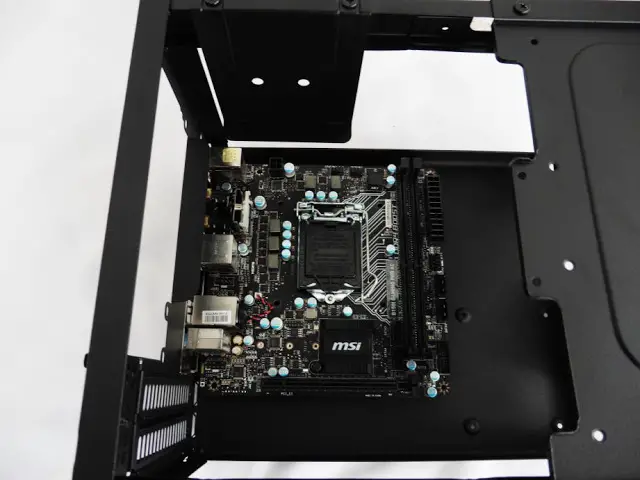 For motherboard compatibility, you can only fit in a mini-ITX form factor motherboard at most. If you need a mATX form factor motherboard for more memory (RAM) and expansion cards, you might want to consider for the SG11 or SG12 instead.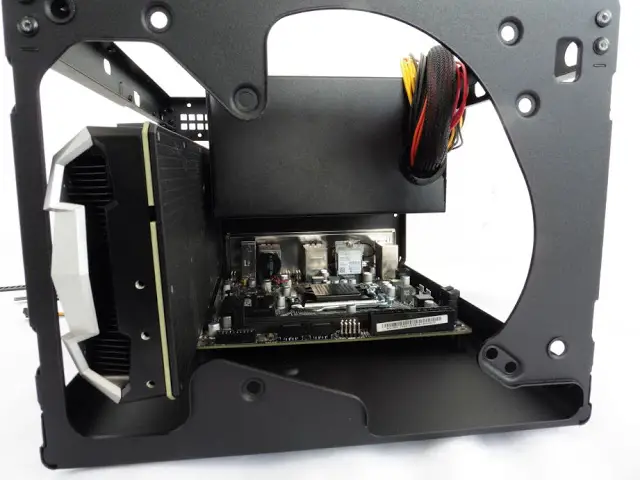 As a SFF chassis, it's understandable that the CPU cooler is limited to those with heatsink height of 61mm at most. If you need something more than just a normal air cooler to cool down your CPU, the SG13 does offer the option for AIO liquid cooler with radiator size of 120mm. You can fit one with 140mm radiator of course, given that your graphics card doesn't takes up the entire space for the 140mm fan mount.
If you need a powerful graphics card to power your gaming needs, the SG13 can fit in a NVIDIA GeForce GTX 10 Series Founders Edition card with a total length of 266.7mm.
Testing Method
Test Rig Configuration
CPU Cooler
Cryorig C7
CPU
Intel Core i7 4770K (OCed to 4.2GHz)
Graphics Card
GTX 1080 Ti Founders Edition
Motherboard
ASRock Z97E-ITX/ac
Memory
HyperX Savage DDR3 16GB
Primary Hard Drive
Intel 330 Series 120GB SSD
Power Supply
SilverStone ST60F-ES230
We have conducted a series of thermal test with the setup as above using CPU stress test utility Prime95 with the option 'In-place large FFTs' while GPU stress test utility FurMark with its Furry Donut stress test for maximum heat output from both the CPU and GPU. The tests includes the following:
CPU and GPU on default clock
CPU overclocked, GPU on default clock
CPU on default clock, GPU overclocked
CPU and GPU overclocked
Each of the test are done separately, where the system is left with the stress test utility running for at least a day. The observed temperature are then populated in a graph as per below:
Verdict
There are a lot of options out there when it comes to the choice of SFF ITX chassis, but to find one that really offers good airflow and hardware compatibility, that's a whole different story. The SilverStone Sugo Series SG13 here is among the very few SFF ITX chassis that fits the criteria. Not only that we're able to fit in a ATX power supply and a NVIDIA GeForce GTX 1080 Ti for that monstrous performance, the chances for us hitting thermal throttle with both our overclocked GTX 1080 Ti and i7 4770K is nearly impossible. As we never included any fans at the front in order to gauge its out of the box performance, the temperature of the CPU can be improved with a 120mm or 140mm fan installed.Down to the price, the SG13 is retailed at a surprisingly good price of RM 229, which we consider a good price for a well build SFF chassis of its kind and we'll definitely recommend it to those who is planning for a SFF ITX gaming power house.
Pros
Very compact yet able to fit a powerful graphics card like the GTX 1080 Ti
Very good airflow design
Very good price for well built SFF chassis
Comes ready with stand-offs for easy of installation
PSU holder included to support its weight
Support ATX power supply with up to 150mm in length
Good support for AIO liquid cooler with radiator size of 120mm
Cons
Not all AIO liquid cooler with 140mm radiator can fit if your graphics card is exactly 266mm long
Could use some thumb screws for easier installation and maintenance