We are finally getting our hands on the gaming laptop that is powered by Intel's 10th Gen H-series CPU. If you think that is the sole reason we're getting so excited about the laptop, then how about we top it off with the recently announced SUPER series NVIDIA GeForce graphics. Behold, the ILLEGEAR ONYX G which houses the Intel Core i7-10875H and NVIDIA GeForce RTX 2070 SUPER.
Video Review
Specifications
| | ILLEGEAR ONYX G |
| --- | --- |
| CPU | Intel Core i7-10875H (8C 16T) |
| GPU | NVIDIA GeForce RTX 2070 SUPER |
| RAM | 2x 16GB DDR4-2666 |
| Storage | 256GB Seagate Barracuda 510 PCIe NVMe SSD |
| Chipset | Intel HM470 |
| Display | 15.6″ 1080p IPS 144Hz |
| Battery | 92Wh |
| Weight | 2.1kg |
| Dimensions | 359 * 243 * 21 mm |
| Price | RM 9,017 (as configured) |
Sleek Design but Fingerprint Magnet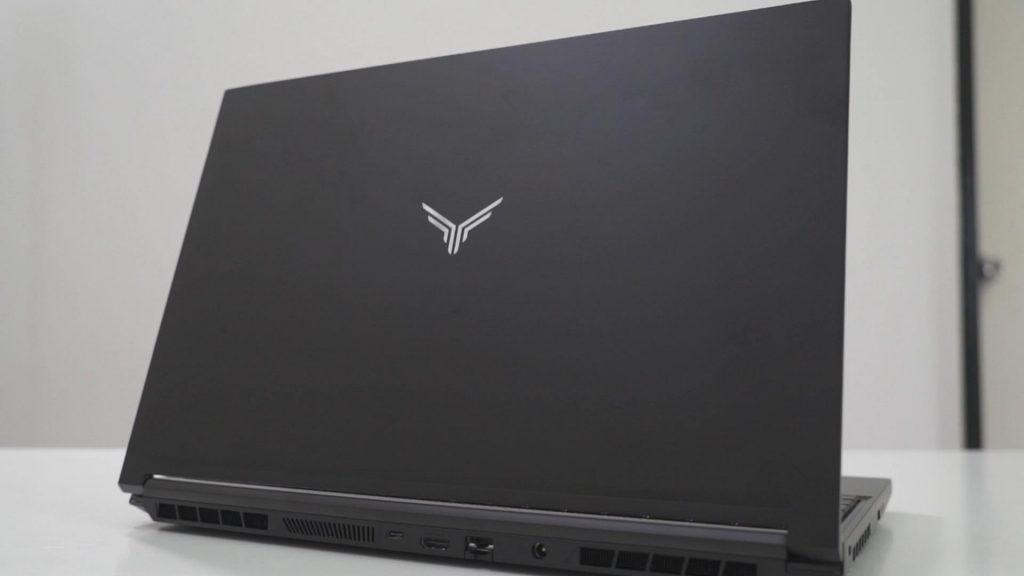 I am honestly tired of those cringy gamer design that comes with those mainstream gaming laptops. First of all, it doesn't serve any of functional purposes other than screaming "I am gamer" at anyone else who makes an eye contact with you.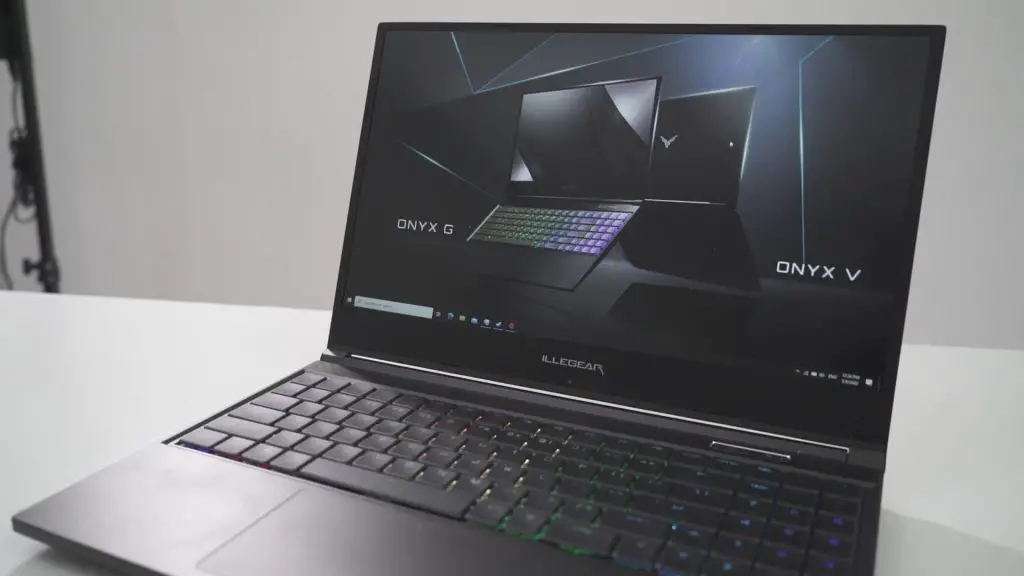 The ONYX G comes in a clean and minimalist chassis where the only design element that would describe as "edgy" is the side exhaust vents. The only thing that will probably give expose the true nature of this laptop is perhaps the RGB lighting strip at the front as well as the brightly lit per-key RGB keyboard.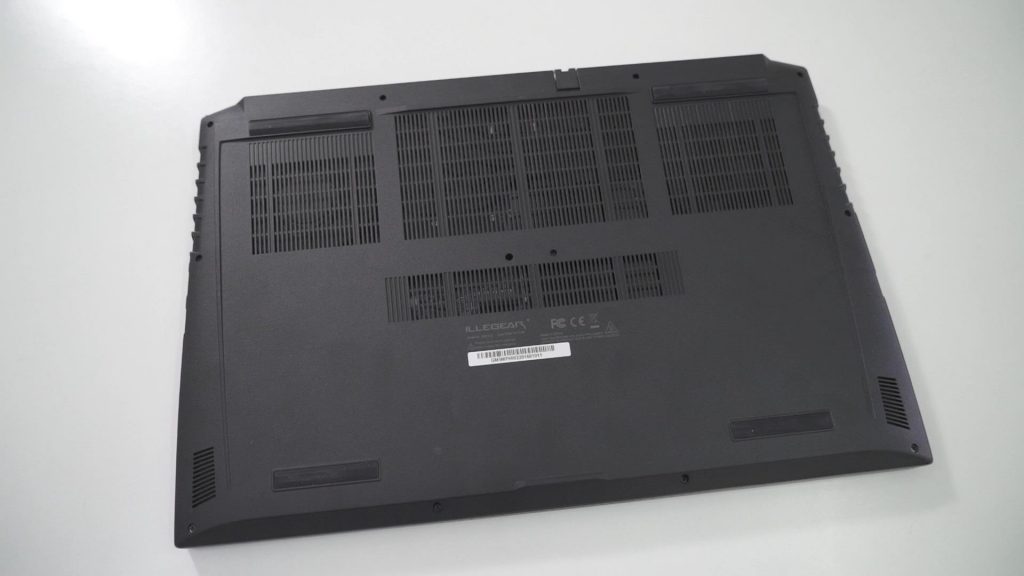 Despite the construction is not full metal, still the additional vents underneath the chassis did not affect the overall robustness.
Ports & Connectivities
The Onyx G provides a generous selection of ports.
Left
USB Type-A (3.1 Gen2)
2x 3.5mm audio jacks (headphone & mic)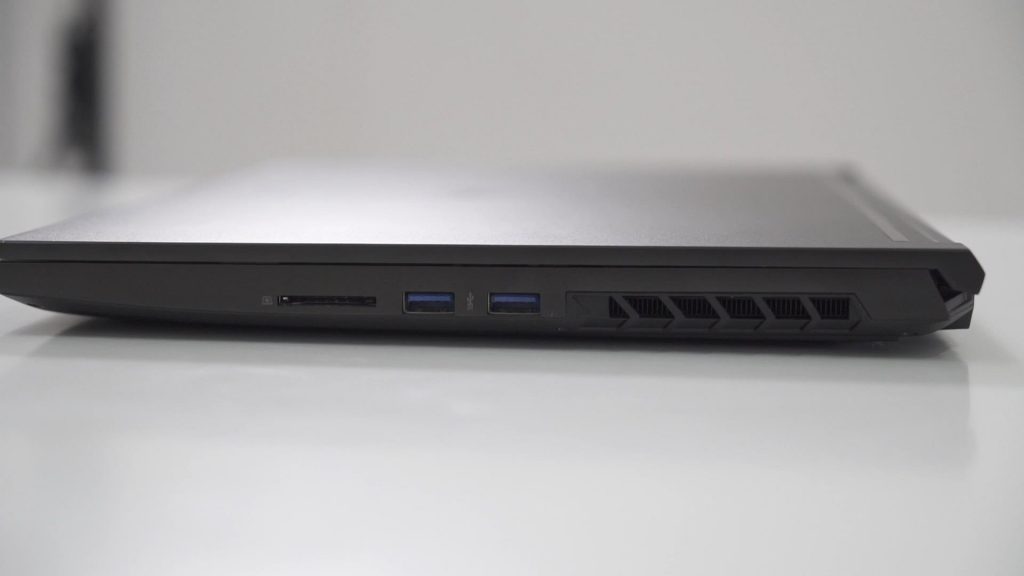 Right
SD card reader
2x USB Type-A (3.1 Gen1)
Rear
Thunderbolt 3 Hybrid USB 3.1
HDMI 2.0
Gigabit ethernet
Barrel charging port
Gaming Display + Colour Calibration Service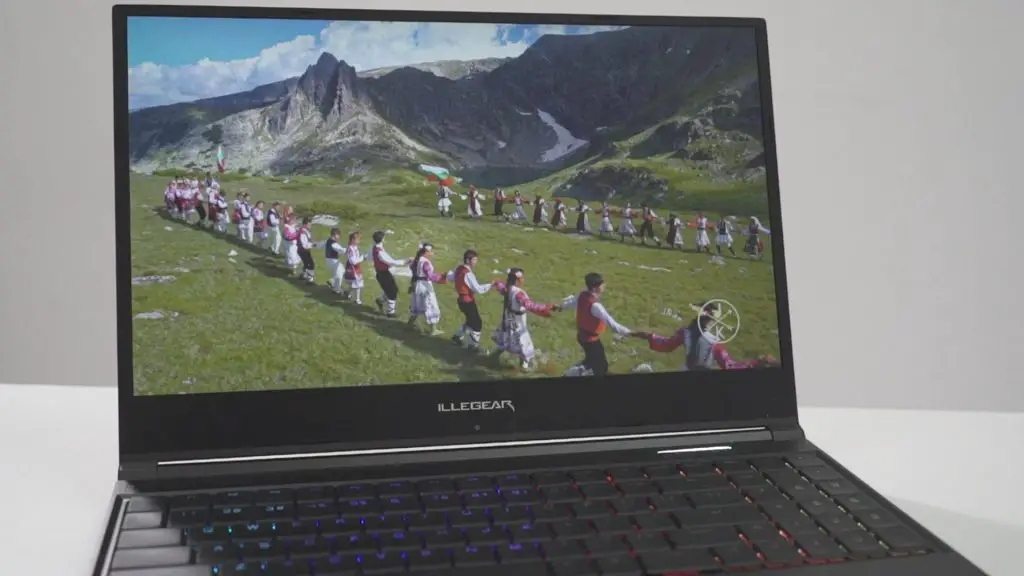 Gaming laptops with high refresh rate display will have to sacrifice their colour accuracy in order to keep the price in check. It is not necessary mean that the colour will look awful, remember, we used to live with TN panels because IPS were not good enough to reach 144Hz. Nowadays, the display manufacturer has been able to make decent looking IPS panels together with that sweet and smooth frame rates.
One thing for sure is that ILLEGEAR do provide colour calibration service. In my personal experience with the Onyx G, the screen is decent enough for content creators like us to edit photos and videos on it.
Laptop Mechanical Keyboard & Trackpad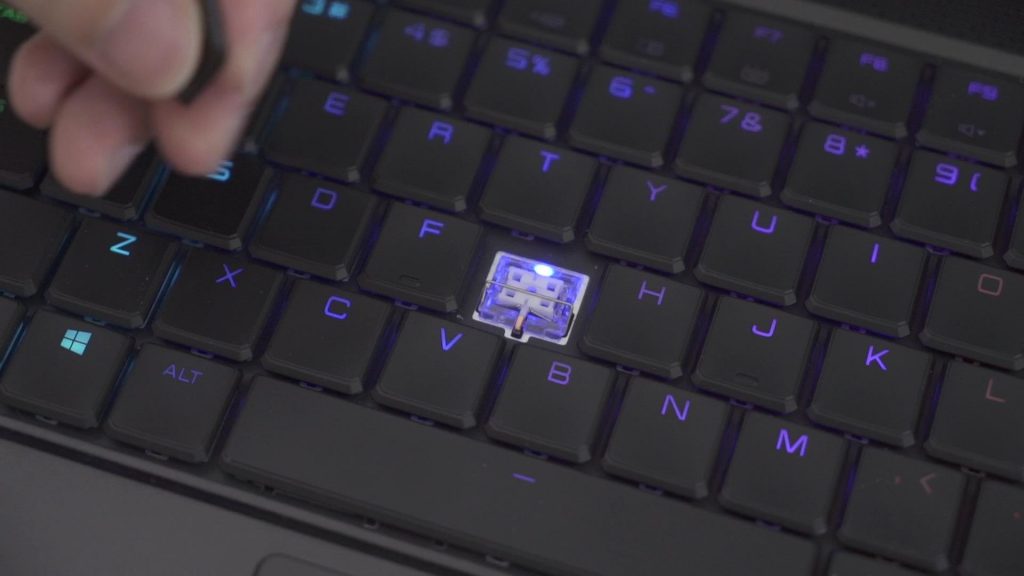 Mechanical Keyboard on a laptop is not new for ILLEGEAR, just that this time they have changed the switch. The previous mechanical keyboard has a MX Blue characteristic which is tactile and clicky. The Onyx G's mechanical keyswitch as MX Brown characteristic – tactile and not clicky.
Here's my opinion regarding the new "MX Brown" switch. Personally, I think it resembles Cherry MX Clear more as it has very pronounced tactile bump and the spring feels stiffer compared to the previous generation. For a gaming laptop, I think there is a better switch for it but Since switch preference is a very personal thing, I'd advise those who are interested to try it out yourself.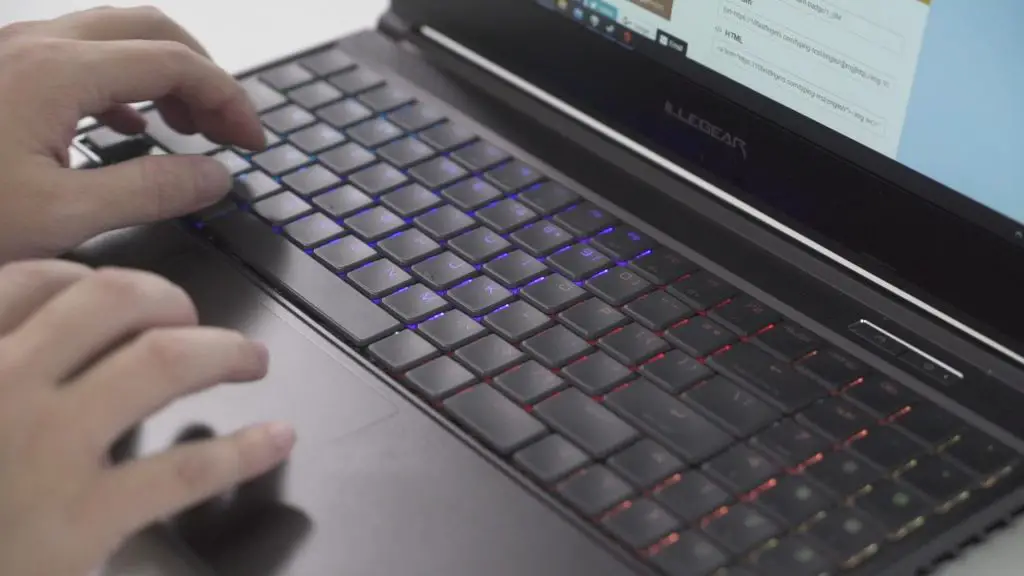 The trackpad is decent for everyday use. It uses Windows Precision Touchpad driver and combined with the smooth matte tracking surface. That translates to very positive user experience. The embedded clicking mechanism still left a lot to be desired. Nonetheless, just bring along a gaming or wireless mouse along in the bag.
Performance
Synthetic Benchmark
This 14nm Comet Lake CPU is Intel's answer to AMD's Ryzen 4000 series. It goes side by side with the R7-4800H and R9-4900HS, only to lose out on the battle against the higher TDP desktop-class R5-3600. With it's higher core count, the multi-core performance is higher than the R5-3600. Looking at the single core performance, once again, Intel reigns on with their excellent single threaded performance.
Storage Benchmark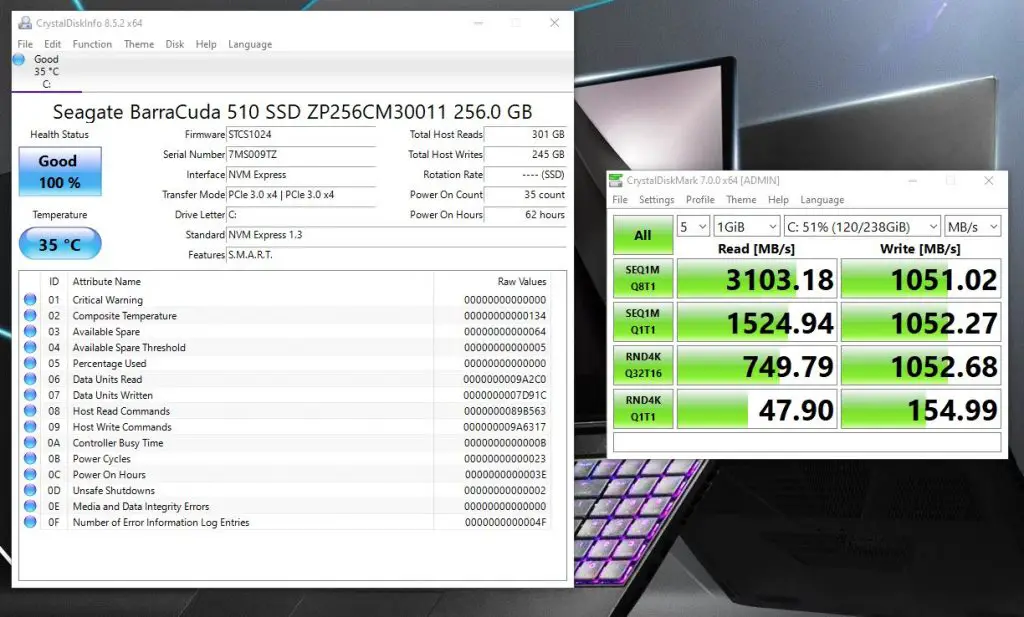 Due to shortage, we have to opt for the 256GB SSD capacity instead of 512GB or more. The Seagate BarraCuda 510 NVMe SSD is an excellent SSD that emphasizes more n the read speed.
Gaming Benchmark
The NVIDIA GeForce RTX 2070 SUPER has excellent performance and it is clearly shown in the gaming benchmarks. It can easily sustain most of the games at over 90fps except a few titles that is a little bit pesky.
Thermal Performance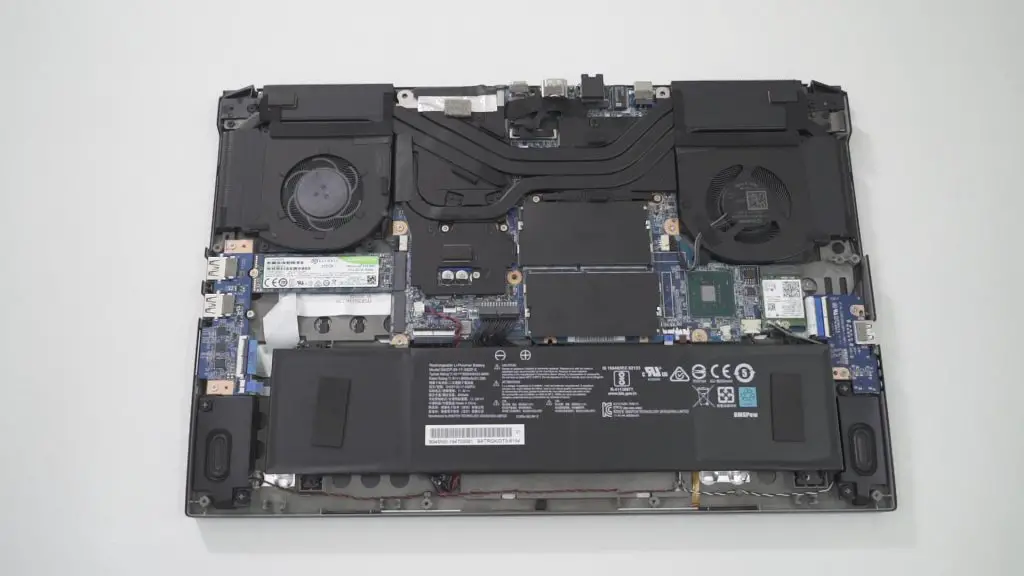 I am honestly surprised with the 10th gen Intel CPU's temperature to perform so well against the AMD counterpart. Heck, it even has better thermal compared to the Intel 8th and 9th gen CPUs which has less core than the i7-10875H. Right now, on average we're getting somewhere around 85-90 degree Celsius on the CPU side where previously it could've been 5 degrees hotter than now.
I'm not too sure what's the exact reason why, whether Intel has done something with the thermal design or ILLEGEAR has an excellent cooling solution for this chip. Nonetheless, it is a great news for us consumers.
Upgradability
Users can gain access to the internal component and upgrade the RAM and SSD. There are two SODIMM slots that is capable of supporting up to dual sticks of 32GB RAM, making it a whopping 64GB memory.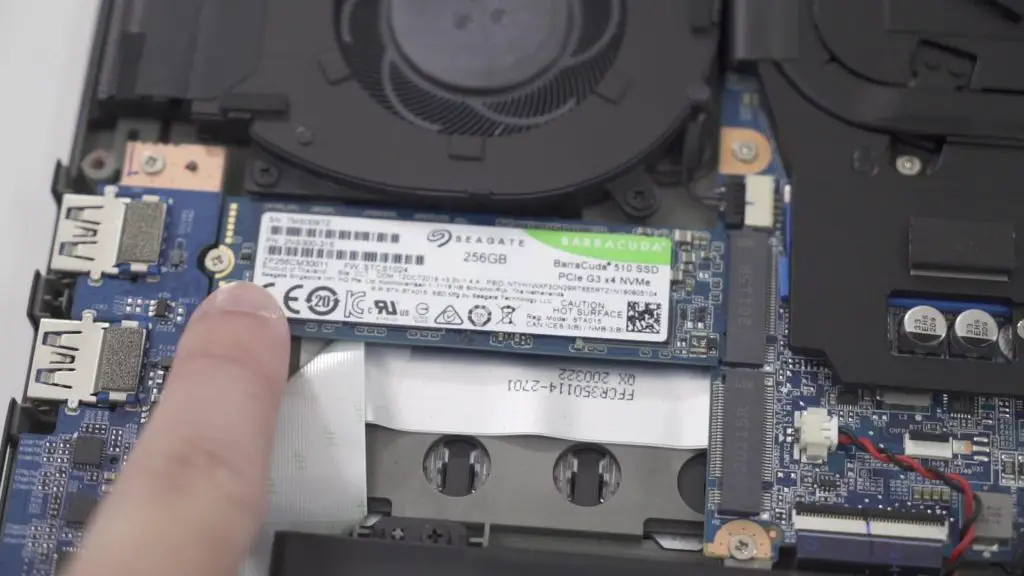 The storage we're using is the 256GB Seagate Barracuda 510 PCIe NVMe SSD.
Battery Life
ILLEGEAR is fully utilising the space in the laptop and houses a 92Wh battery in it. A single full charge will provide around 5 hours of battery life on regular usage – Google Chrome, Spotify & video streaming.
Final Words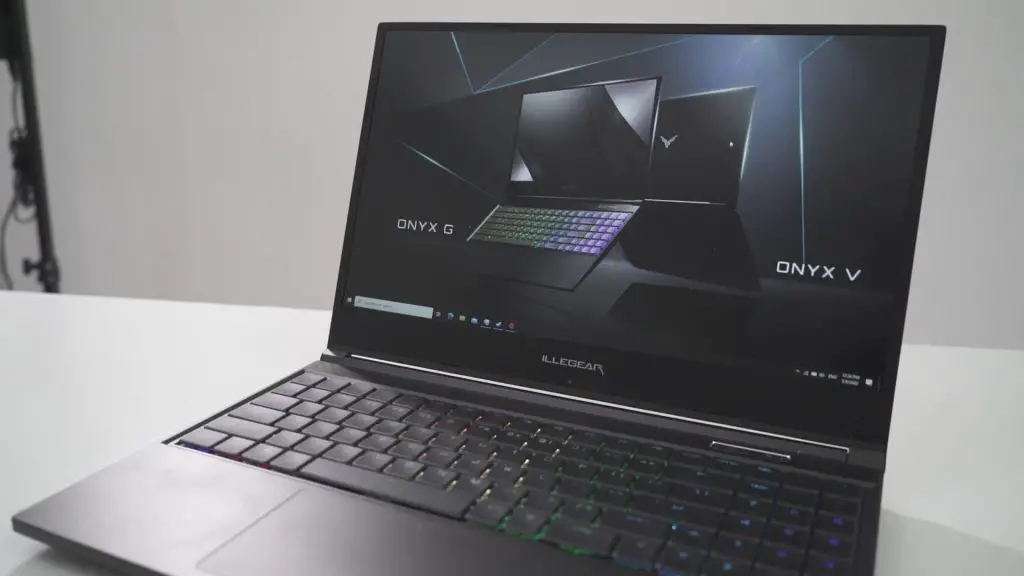 Our ILLEGEAR ONYX G's configuration comes at the retail price of RM9000, if we were to compare it to another competitors with 10th Gen Comet Lake, as of the time of our review, only MSI had the information on the specifications and pricing. So we took the liberty and compare them in terms of the specifications and pricing. So take this comparison as a grain of salt.
Not to be picky right here, but obviously we can see that the ONYX G has way better price to performance ratio. We're getting the 8C16T Intel Core i7-10875H instead of the 6C12T i7-10750H. That's a plus point already and we haven't even mention about the RTX 2070 SUPER graphics.
So, if you're in the market looking for an Intel-based gaming laptop that can also doubles as your productivity machine, do consider customise yourself an ONYX G
Pros
Minimalist design
Good selection of ports
Good display with colour calibration service
Mechanical keyboard with per-key RGB
Excellent performance
Good cooling performance
Decent battery life for a gaming laptop
Value for money
Cons
Would prefer to have other keyboard switch choices