Since keyboards are such personal devices, it is best to get a keyboard that suits you the most. That is why custom mechanical keyboards are a thing and it's gaining in popularity too – but the price for a custom mechanical keyboard tends to be very high. Then, 1stplayer up with the UNI-Q. It's a keyboard case with pre-soldered SMD RGB LEDs and it is hot-swappable with multiple different switches too.
But of course, it didn't stop there. Why not bundle the 1stplayer UNI-Q with a pack of mechanical key switches and also a keycap set, then cut the price down? That's exactly what we have.
The bundle that we got here comes in a total of 3 different sets but they are available in a few different flavors:
1stplayer UNI-Q keyboard case
Mechanical key switches

Gateron (90 pieces)
Claims to also support Cherry MX, Outemu, Kailh

Doubleshot PBT keycaps

Black Pudding
White Pudding
Pink Pudding
Grey Black
Pink White
Each of the items can be purchased separately, which adds up to a total of RM333:
1stplayer UNI-Q keyboard case @ RM179
Gateron key switches (90 pieces) @ RM79
Doubleshot PBT keycaps @ RM75
But, buying the entire kit in a bundle is only at RM265, which is an unbelievably low price for what it has to offer.
In a very short summary, what I can say is this – this DIY keyboard kit will be a fantastic starting point for those who are looking to start somewhere in the custom mechanical keyboard scene, but don't want to invest a huge sum. You can literally change the key switches if you don't like it.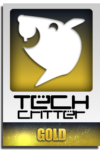 Where to buy? (Affiliate links)