Recently, NVIDIA® has released the new Ultimate Play platform which is essentially a set of standards of what gaming at the apex level should be about that includes a total of 8 aspects: World's fastest GPU, 2nd generation ray tracing, NVIDIA DLSS, NVIDIA Reflex, NVIDIA Broadcast, NVIDIA Studio, live streaming, and Game Ready Drivers.
As you might not know, NVIDIA® is currently the brand that churns out the fastest GPU in the industry and with the introduction of ray tracing starting with the RTX™ 20 series made better in the RTX™ 30 series, a lot of RTX™-based technologies has been created to help deliver a better and more immersive gaming experience with a huge jump in performance particularly in the gaming laptop scene thanks to the likes of NVIDIA DLSS and NVIDIA Reflex. On the other hand, the NVIDIA Broadcast has been making the jobs of live streamers much easier while creative industrial applications are powered by NVIDIA Studio supercharges the workflow of artists and professionals alike.
Anyway, in conjunction with the Chinese New Year that is soon to be upon us, NVIDIA Malaysia is celebrating the event with fellow fans and supporters through a special sales campaign. The promotion is already live and kicking with an up to RM300 flat discount plus another 10% off (MAX RM100) in the form of voucher applications. Among the campaign, Team Green is highlighting a total of 3 gaming laptops equipped with the NVIDIA® GeForce RTX™ 3050 Ti graphics card. Without further ado, let's find out what's interesting about these particular machines are about.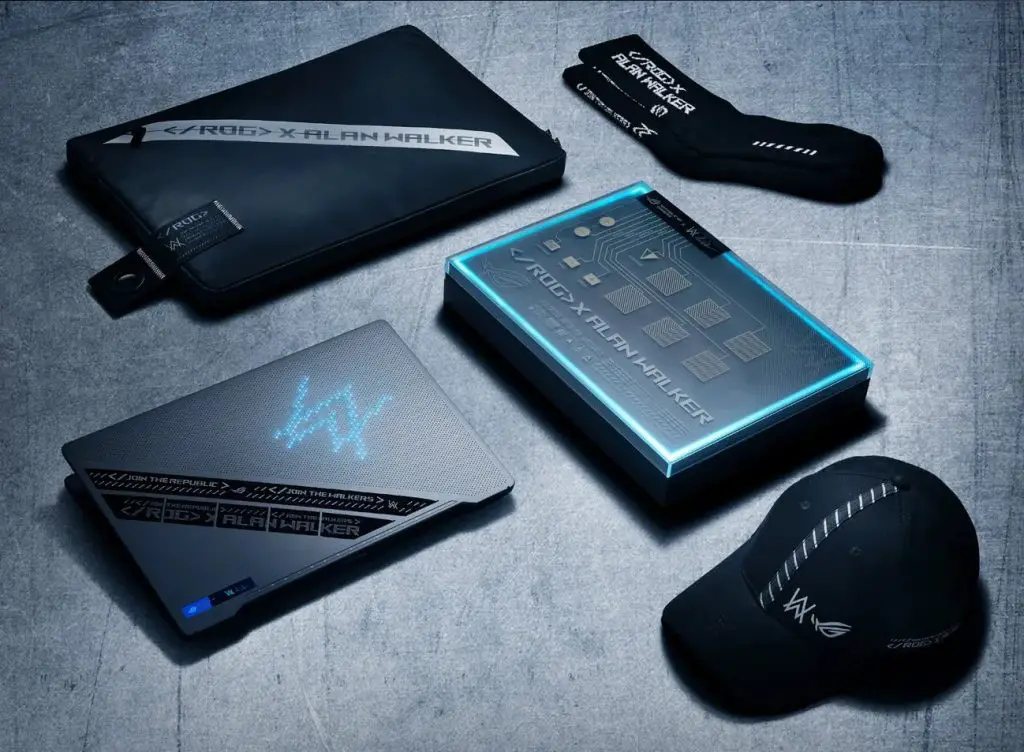 First up we have the ASUS ROG Zephyrus G14 Alan Walker SE, the exclusive limited-edition gaming laptop made in collaboration with the legendary DJ himself. Equipped with an AMD Ryzen™ 9 5900HS mobile processor coupled with the NVIDIA® GeForce RTX™ 3050 Ti, the machine itself provides all the horsepower Alan needs to create his music while maintaining a relatively thin and light form factor. The screen is a WQHD panel with 120Hz refresh rate to serve a pretty smooth gaming experience cranked up in style by the interactive ANiMe Matrix panel at the backside customizable to light up all sorts of static or dynamic patterns. Additionally, the entire purchase includes a set of exclusive socks and a hat to let you show your support towards Alan while the packaging box is designed to serve as a soundboard pre-configured with track samples created none other by Mr. Walker.
Is that a bit too fancy or extra to you? Just want something super light to game on? Then focus your attention on the ASUS TUF Dash F15 that packs quite some power in the form of the Intel® Core™ i7-11370H CPU + NVIDIA® GeForce RTX™ 3050 Ti combo, all within a 19.9mm thin chassis that meets the rigorous MIL-STD durability standards – a common recurring theme within the TUF Gaming family. You might be speculating about the performance in regard to gaming but fear not as NVIDIA® DLSS comes to the rescue through its impressive AI upscaling technology that provides extra frame rates with little to no drop in visual fidelity. The overall design that sports either a black or white canvas with a simple TUF wording and logo make the TUF Dash F15 a stealthy yet sleek device.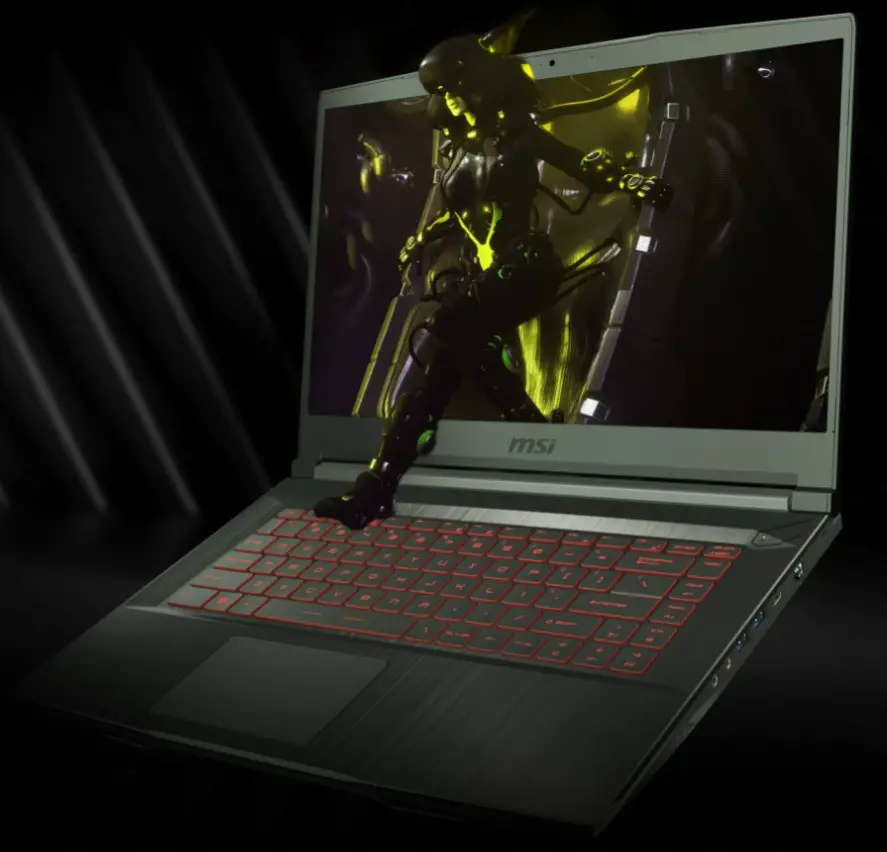 Last on the list is the MSI GF63 Thin which does the job of a gaming laptop in a simple and straightforward yet effective way. Running an Intel® Core™ i7-10750H with NVIDIA® GeForce RTX™ 3050 Ti graphics card, this laptop is one of the most affordable offerings in this list which is very appealing to those who are looking forward to maximizing their budget. The golden standard of gaming-grade display which is 144Hz refresh rate is found within the GF63 Thin and itself is also quite a thin machine at just 21.7mm. In short, the GF63 Thin's mission is simple – Delivering the best bang for buck value with very little styling – which some of the gamers don't really mind anyway.
To find out more about NVIDIA®'s Ultimate Play platform, catch the video down below.
Purchase Links
Click here for the full list of other machines offered for the 2022 Chinese New Year