Last month, we've covered the news of Kingston releasing the 2022 Mini Tiger USB Flash Drive as part of their Zodiac series USB Drive collection with the Mini Tiger matching the Year of Tiger in the Chinese calendar. Luckily, Kingston sent us a unit so let's join in the fun as we unwrap the cute little thing.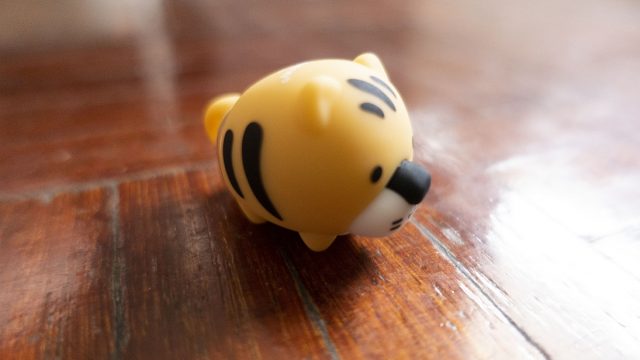 When unpacked, the round little tiger just sits there minding its own business, looking cute as ever. It is also small enough to be a nice display unit on your shelf or something. Just don't lose it though. It can be hard to find.
When flipped over, it can hold itself pretty steadily thanks to the pointy ear and rounded bum design.
From another angle, there's a notch that allows you to take out the drive much more easily as the previous Mini Cow doesn't have such a thing that makes it really hard to take out. As a user, I'll take convenience any day.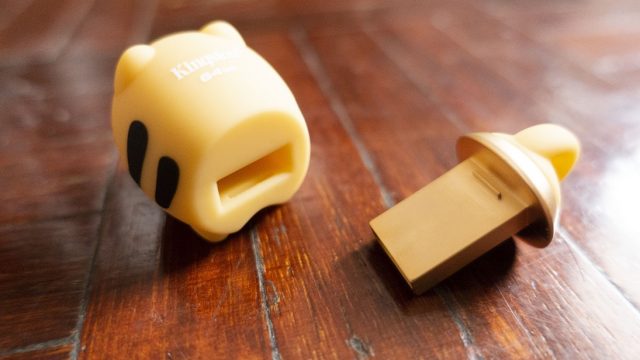 This is what it looks like after having the drive pulled out of its bum. Although the body that acts as the drive sleeve can be weird at times, the drive itself looks more like a UFO with a large laser from this angle though.
Taking a closer look, there's the cute little tail that somehow resembles a cup holder to me. Both the base and the drive piece is painted in gold to give out that Chinese New Year vibe.
To recap, the Mini Tiger comes in a red and gold beverage-like packaging that resembles prosperity and virtue in Chinese culture and it utilizes the USB 3.2 Gen 1 protocol to deliver up to 200MB/s read speed with a standard 64GB capacity, the same as the Mini Cow variant.
Priced at just RM89, it is dang affordable for a collector's item, and with the read and writes speed being sufficient for modern-day use and the memory capacity justifiable by its size, try and buy one for collection's sake. Or just buy one because it is just that cute.