The guys at FSP have announced the brand new DAGGER PRO power supply unit dedicated to power all sorts of rigs, including mini-ITX (technically).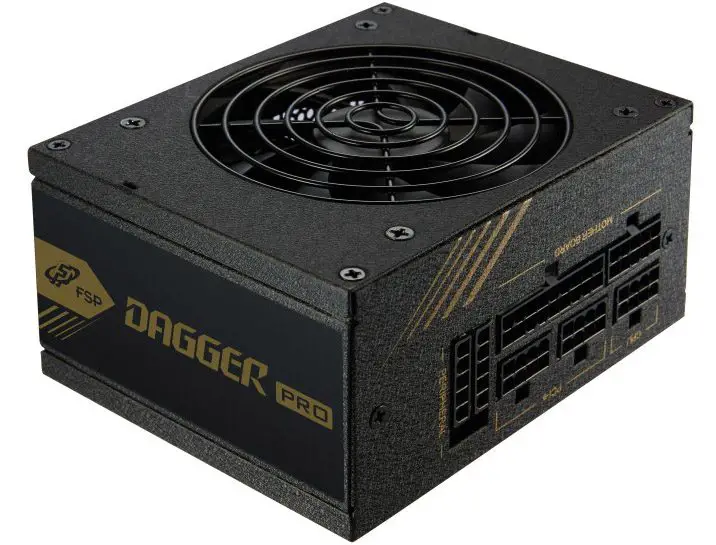 Available in flavors of 750W and 850W, the DAGGER PRO is the most ideal in ultra-small gaming rigs, creator PCs, and workstations as itself are made according to the SFX form factor dimensions but there's an included adapter for ATX chassis so if you're running a big rig right now and wants something flexible for upgrades down the line, it is the perfect answer to your situation. In detail, it offers a single +12V rail design that splits from one into 2 4+4 CPU pin cables on top of another 2 that goes from two to four outputs of 6+2 PCIe cables. FSP has also rated them to be capable of powering some of the strongest hardware out there including the latest Intel, AMD, and NVIDIA hardware.
The DAGGER PRO is also equpi9ped with FSP's patented MIA IC that provides high-quality power delivery control from the utilized Japanese E-Caps alongside many safety features and with an 80+ Plus Gold Rating and semi-fanless silent mode, this PSU is the one that can both be either silent or powerful.
Availability
The FSP DAGGER PRO is currently officially priced at USD209.99 (~RM871.82) for the 850W model and USD179.99 (~RM747.27) for the 750W variant while MSRP for the Malaysian market will be revealed at a later date.