Epson has revealed the TM-m30II POS thermal receipt printer, the latest one that ushers easy configuration and seamless integration with tablet-based POS setups.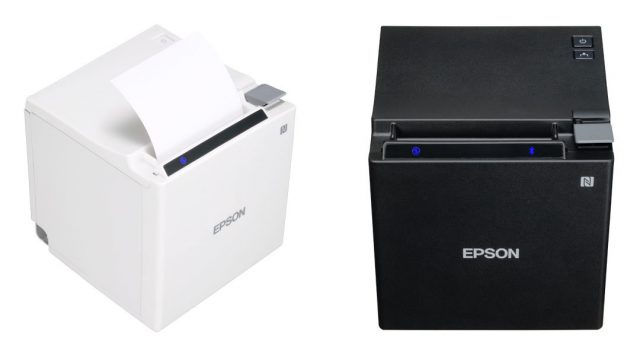 Reigning in to provide utmost transactional efficiency, the new TM-m30II POS thermal receipt printer combines a sleek and compact form factor together with high printing performance and easy-to-use experience to meet today's growing business especially in the F&B and retail scene as it is capable of printing at the speed of up to 250mm per second thanks to the improvised printing mechanism, printhead, and cutter. Additionally, it also makes life easier for the busiest shops as the device can be configured to push out receipts in a 180-degree rotated orientation so that nothing in the ordering process gets hampered by little unnecessary actions. On the other hand, the front paper loading setting together with formatting-related options like narrowed top margin and uncut center function is capable of keeping the receipt clean and arranged.
Running your shop in a hot location full of tourists from different parts of the world? Fear not. The TM-m30II POS thermal receipt printer is created to support multiple Unicode formatting so that you can print in multiple languages within a single receipt without meddling with the settings as everything is made to be straightforward – You key in, the TM-m30II prints. As mentioned in the beginning, the device is created to integrate within tablet-based environments and that includes iOS and Android while supporting the more standard Windows-based OS and to highlight its mass compatibility with current and legacy tech, it can be connected together through a plethora of connections such as Bluetooth, Wi-Fi, Ethernet, and USB while having the Epson Server Direct Print function to pull data directly from a cloud server – a very helpful tool for remote businesses. It also works well with existing POS peripherals for the likes of scanners, cash drawers, kitchen buzzers, and more so that not only it is a capable machine of its own but rather, a jacks-of-all-trade member of the ecosystem.
Availability
Made in colors of Epson Ultra White and Black, the Epson TM-m30II POS thermal receipt printer is currently having limited distribution across the globe and unfortunately, Malaysia seems to be one of the unlucky countries on the list at the time of writing.