Epson has revealed a brand new series of inkjet printers, the Workforce Enterprise AM A3 Colour Multifunction Printers, that allows businesses to print stress-free while keeping operations convenient and affordable.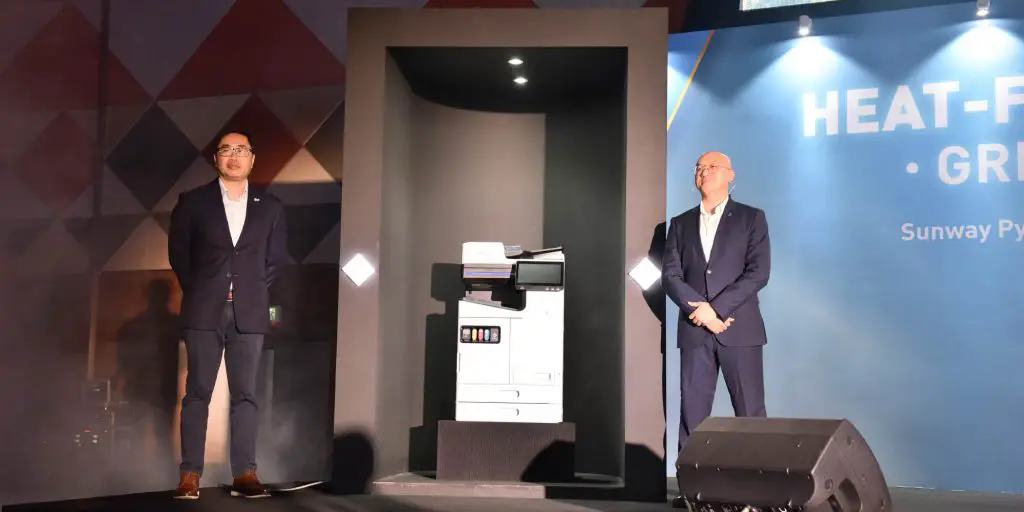 Consisting of the AM-C4000, C5000, and C6000 models, they are made to change up the business printer performance graph of about 30-50 pages per minute among many competing products with Epson's own Workforce Pro Replaceable Ink Pack System (RIPS) coming in at 26 and 60-100 for the Line Inkjet (LIJ) Printer family. The AM series themselves are positioned as alternatives to laser printing options while delivering a mid-pack output speed beneficial for corporate offices and SMEs alike.
The top model out of the three newbies is the AM-C6000 that has been "sanctioned" to take over the WF-C20600 LIJ by featuring a faster A4 2-sided scan speed at 120ipm – 10ipm more than the old king – while being smaller and more compact at just 99.4kg compared to the predecessor's 177.1kg (oof). Additionally, there's a 10.1-inch capacitive touch panel displaying an easy-to-use GUI and the TEC value has gone to a new low of 0.25kWh.
Regardless of which model, all 3 of them are configured to support the creation of searchable PDFs natively from the get-go while the new OCR option can search for files through typing just like a modern OS would offer in addition to the bread-and-butter copy and pasting. Meanwhile, the Erase Red Color feature will be the savior of educational institutes as the ability to remove any red marks jotted by red pens means no more reprinting documents from the source, resulting in more time saved. Oh, let's not forget the 2 new finishers – an inner one directly integrated into the main unit and another staple finisher with no external bridge unit and both of them can be upgraded optionally to support hole-punching.
Other notable key highlights include ID/PIN authentication printing for confidential documents, customizable reports for management and auditing use, Epson Print Admin for IT officers to set up quotas and printing options, and of course, the completely heat-free printing process.
Availability
The Epson Workforce Enterprise AM series printers are available for quotation and purchase starting today by contacting your local Epson dealers or a quick online chat via the official website.