ViewSonic Malaysia has brought in its latest pair of LED projectors together with a digital whiteboard in hopes of mainstreaming the hybrid ecosystem in both the business and education sectors.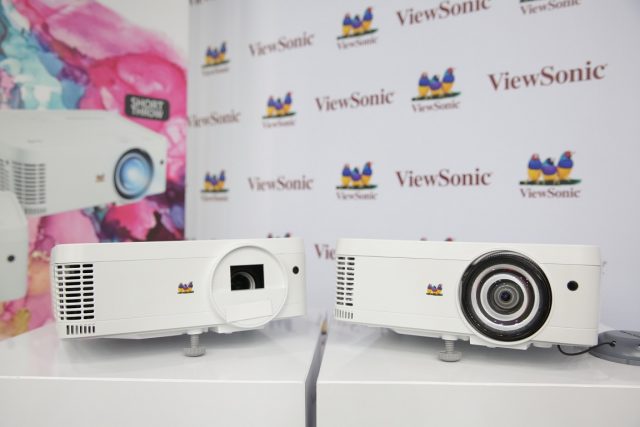 Let's talk about the projectors first. They are the LS500WHE and LS550WHE which are the members of the 3rd generation LED projectors offering advantages over conventional lamp-based devices. For one, the energy-efficient design is already at 50% less. Additionally, LED lights are mercury-free so dangerous components are definitely out of the equation in terms of potential human interaction. Carrying a top brightness at 3,000 ANSI Lumens and a 30,000-hour lifetime, the overall maintenance and performance are already off the charts.
They also come with an IP5X rating which means it guards against dust to a decent level because those particles can make or break the image quality at certain times. For differentiation, the LS500WHE is given a 360-degree tilt angle projection which is used by some creative applications like ceiling and floor projections whereas the LS550WHE is equipped with a 0.49 short-throw lens featuring horizontal and vertical keystone with 4 corner adjustments – the best deal for smaller space.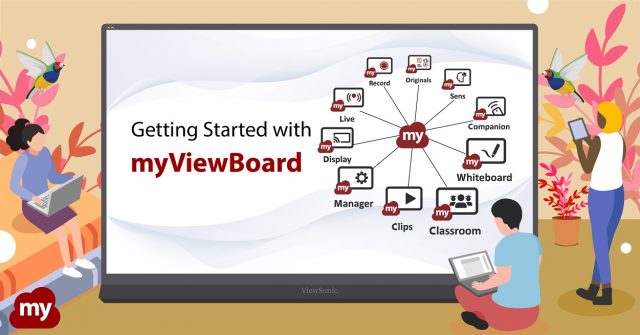 Done with the projectors then let's look at the new ViewBoard Interactive Display running the myViewBoard Software Suite as it is tailored towards becoming a learning platform or presentation tool but either way, it is all fully visual-based. But practically speaking, all the tools and functions are more so dedicated to the teachers and educators as the need for a seamless transition between physical and virtual environments is much more frequent than those pre-planned online meetings, courses, and workshops.
Finishing this with a short note, the launch of these products is in conjunction with ViewSonic Malaysia launching the first ViewSonic studio and opening up product access for the education industry via the most recent ViewSonic Edtech Solutions. The term SCALE-UP (Student-Centered Active Learning Environment with Upside-down Pedagogies) is the brand's latest goal to continuously create learning environments in an active, collaborative manner through the use of hands-on observations and interesting ways of tackling problems.