Epson has announced the latest EU-m30 thermal receipt printer to cater to the service industry that is moving towards the self-service method.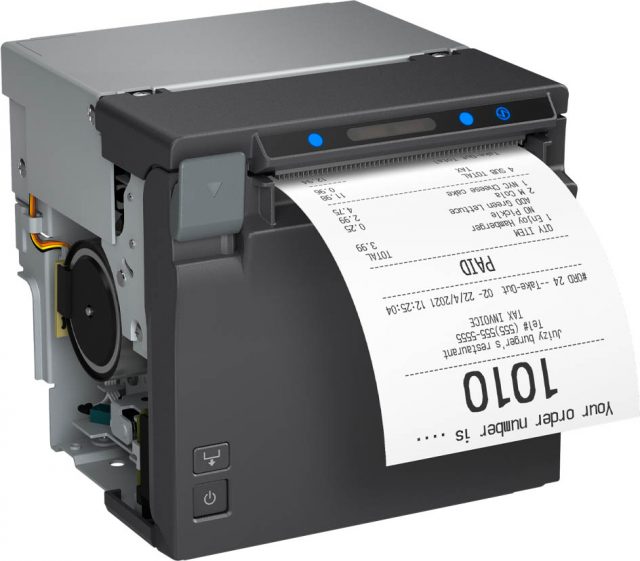 As most F&B operators alongside retail and entertainment, as well as government services, adopt smart kiosks largely revolve around self-servicing, the EU-m30 is created to address such increasing demands, particularly towards the self-ordering and self-checkout systems. Designed with complete integration in an embedded factor, the EU-m30 features an easy mounting, multiple language support, and universal UL and TÜV certification, just to name a few, ensuring a seamless contactless customer experience.
The space-saving design is a key factor as it is utilizing front-facing controls and mounting brackets to make sure the printer is easily installed without paper jams occurring. Combined with multi-language support out of the box and easy code-switching, one can print a variety of languages in one go if their business needed such function – all within a simple easy-to-use settings menu that does not require any additional configuration and test printing stages.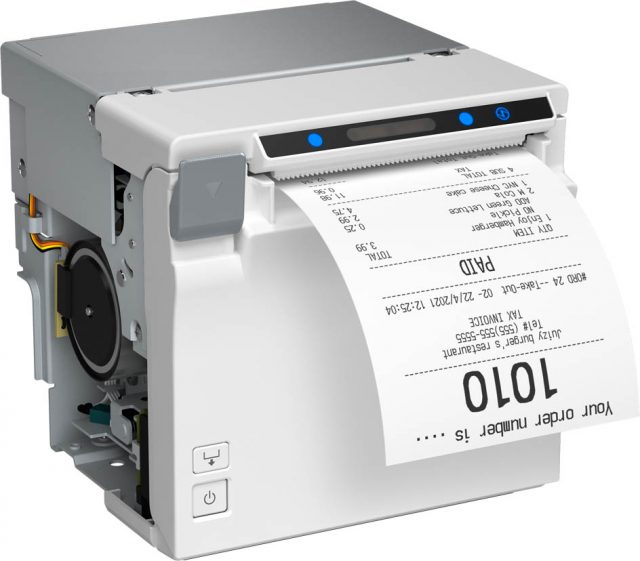 Speaking from the operating perspective, the EU-m30 is fuss-free thanks to its mid-range performer role with USB and serial connectivity coupled with a 150km printhead life and 1.5 million auto cutter life, it prints at one of the fastest speeds in the industry at 250mm/sec to make sure customers don't wait more a couple of seconds for their receipt. In cases of error status, it uses its high-powered LED to call swift resolutions to the rescue.
Depending on the deployment, optional accessories can be included such as a bezel that further improves paper path alignment to cut paper jam risk down to a minuscule level. Whereas for bundled items, additional equipment is given to prevent unauthorized access such as levers, paper feed, and power switch.
Availability
Available in 2 colors of Ultra White and Black, the Epson EU-m30 POS printer is available for purchase starting today.