ViewSonic has a new 27-inch monitor parked under the VX family of entertainment monitors – and it is the ViewSonic VX2718-P-MHD. There is another flat version of this monitor, but we're not going to talk about it here since we don't have that monitor to test out. So, we'll only be focusing on the flat version of this monitor and hey – I'm thoroughly impressed by this monitor.
So let's find out why in today's review.
Starting off with a quick spec rundown on this monitor:
27-inch
1080p resolution
VA panel
Up to 165Hz without overclocking
Also comes with AdaptiveSync
But to use both 165Hz and Adaptive Sync, you'll need DisplayPort because HDMI 1.4 only runs at 144Hz maximum. And I think this is a good time to also quickly talk about the ports available.
The VX2718-P-MHD comes with two HDMI 1.4 ports and a single DisplayPort 1.2 port, and also a 3.5mm audio out so the monitor can act as an audio passthrough. One thing I like about this monitor is that it's using an internal power supply and it also supports the standard VESA mount – so any monitor arms can work.
And I kinda recommend you to do so because this monitor only has tilt adjustment and nothing else. There isn't even a cable management route on the stand!
And as a quick mention – the installation process of the monitor is well-done, but still requires a single screw to secure everything in place. Which, I didn't know at first and had to scour through the box after taking the monitor out, then I found out that the screw is packed together with the user manual.
Running this monitor on DisplayPort at 165Hz looks fantastic. I played a lot of games and yea – no complaints about it so far. I had fun and there was no screen tearing.
The OSD menu is also good and nicely laid out with logical button behavior, but our camera picked up a moire effect instead. Our apologies.
And setting it up to standard sRGB mode, we tested the color accuracy of this monitor too. From what we found out, this monitor covers 96% sRGB color gamut and has a very low Delta E number – and it's safe to say that if you're not gaming – you can even use this monitor for content creation.
Officially, the VX2718-P-MHD is priced at RM819, this is a monitor with fantastic value. What it offers is a 27-inch 1080p flat screen with the best in terms of performance with a few things to spice things up.
Honestly speaking, I can't find any similar offerings from other big brands. Good job, ViewSonic.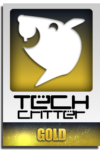 Where to buy? (Affiliate link)