Action games have won the hearts of players worldwide thanks to their unique features and immersive experience. Here are some of the reasons why people love this genre so much:
Variety: Action games, just like slots and casino apps, can be presented in different genres – from adventure to horror, allowing you to find something to suit your taste.
An exciting storyline: Action games often have intricate and unpredictable plots that keep the player on their toes and curious.
Unexpected twists and turns: They know how to surprise the player with unexpected twists and turns, making the game more exciting.
Solving puzzles: Action-packed games often contain challenging puzzles and tasks that stimulate the development of logical thinking.
Emotional response: They evoke a wide range of emotions, from tension and fear to joy and excitement.
Thus, action games provide entertainment and immerse players in an exciting world of intrigue and suspense.
The Vanishing of Ethan Carter
A reference representative of the new-fashioned "walking simulator" genre, in which the developers try to tell the story with minimum means, revealing essential elements of the narrative through the environment and tiny details. The Vanishing of Ethan Carter begins as a typical detective story: a specific investigator arrives at a mansion in a wooded area searching for a missing boy – Ethan Carter. But the further he goes in his investigation, the more suspicious and strange the case circumstances become. It is the kind of story that turns out to be more profound and more complex than it appears at first glance—an intelligent game in many senses of the word that says little but tells a lot.
Darksiders III
Darksiders III is another instalment in the surprisingly resilient B-grade action-adventure genre. It doesn't claim the laurels of AAA games, but it will successfully fulfil the role of unstressful entertainment for several evenings. Players are waiting for a return to the fantasy world built from the fusion of mythologies of different religions and nationalities. The protagonist, the sister of one of the horsemen of the Apocalypse, Fury (who looks like a pretty lady with a whip), hunts for personifications of the seven deadly sins. To fulfil her task, she must descend to a land ravaged by inclement weather and inhabited by the undead. The usual for the series mix of platforming, combat encounters with many enemies, and epic boss fights in the threequel reached its peak. You don't have to be familiar with the previous instalments to enjoy this one.
Scarlet Nexus
An unexpected hit of the summer before last from Bandai Namco studio: an anime action RPG about schoolchildren defending the world from substantial chimera monsters. Sound familiar? Yes, Scarlet Nexus can't be blamed for being too original: it firmly follows the anime canons, including strictly archetypal characters and obligatory amnesia of the protagonist. But that's part of its charm. If Japanese pop culture is categorically alien to you, then you have nothing to do with this game. But if you know how to get high from artless plots and grotesque real-time battles with the use of supernatural forces – we recommend you try it!
The Dark Pictures: Man of Medan, Little Hope, House of Ashes
An unprecedented offer: three modern adventure horror stories under one cover at an affordable price! What's the catch? Because The Dark Pictures trilogy is a short game, each can be quickly completed in one evening, which shouldn't necessarily be considered a disadvantage. After all, only some have dozens of hours for virtual adventures. And here you, for close to a full-length movie, timing will tell a whole story, reveal the characters and scare properly. Have time! By the way, all three games are set in different settings and differ from each other in the atmosphere – it almost triples a session of horror from different directors with their styles.
God of War
The new God of War stands apart in the venerable series of PlayStation exclusives that have moved to PC. After all, it is the legacy of a long-playing franchise with its elaborate world and established status quo. And on the other hand, it's an example of how to relaunch a game series that has seen its kind. A fresh approach to storytelling and gameplay, a modern level of staging, gorgeous graphics and an updated setting in ancient Scandinavia earned the game excellent reviews from fans and the press. And with the move to PC, the new chapter of the god-killer Kratos, who is mastering the unusual role of a father, also got a ton of convenient graphical settings and newfangled features, including the new generation DLSS anti-aliasing. It's a pleasure to watch!
Scarf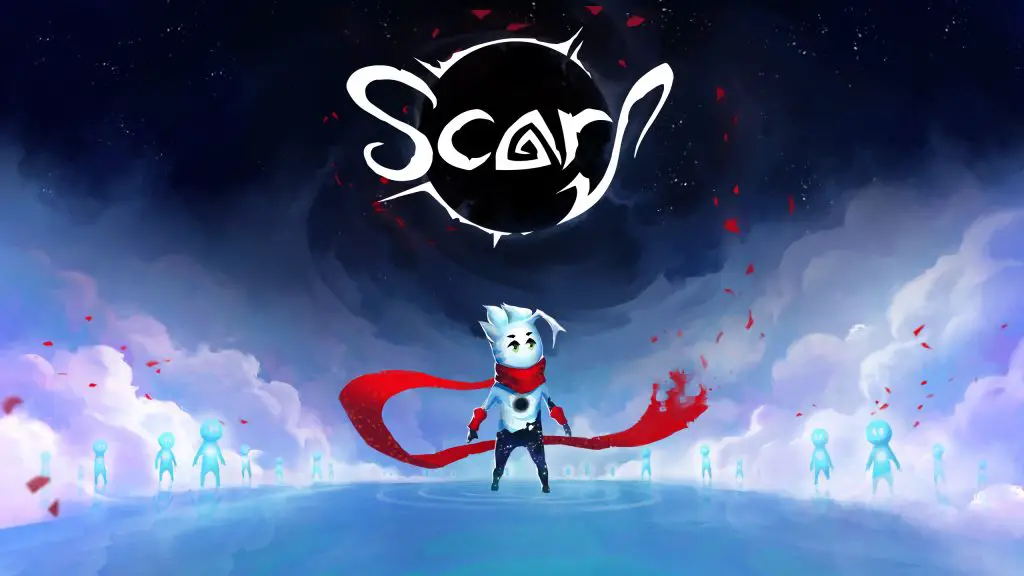 A game for those tired of constant fights and shootouts and looking for a simple, exciting, carefree adventure. Scarf is a cute indie adventure about a nameless boy who has found an unexpected companion and helper in a red dragon scarf. With his help, he will learn to overcome various obstacles on his way, solve simple puzzles and get a chance to learn more about his nature and the world he lives in—a cozy puzzle platformer with a pleasant graphic design suitable for players of any age category.
Blacksad: Under the Skin
The adventure quest is based on the comic book series about John Blacksad, a gloomy cat detective in a grey cloak. Don't be fooled: despite the partly cartoonish style, this game has serious passions. As Blaxed, you'll have to use all your feline skills to solve a murder case in a 50s New York City setting. The shadow play, jazzy soundtrack, non-linear investigation and odious characters play brilliantly into the overall style. Who to trust here but your cat sense? Think carefully because you always have nine lives.