Seagate completely rebranded their HDD lineup in 2016 by having each of their specific function drives reintroduced as one of the Guardian Series. BarraCuda drives for everyday computing, SkyHawk drives for surveillance systems and finally the IronWolf for network attached storage (NAS) systems.
Today what we have in our labs is the Seagate IronWolf 4TB NAS HDD, in fact, 2 units of them so that we could perform a real-world test in our Synology DS216j 2-bay NAS.
The Seagate IronWolf 4TB NAS HDD is retailed at RM 699.
Seagate IronWolf Specifications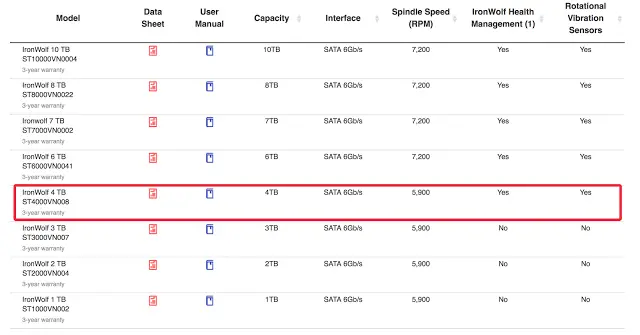 Overview
The drive itself has conventional design without anything fancy on it.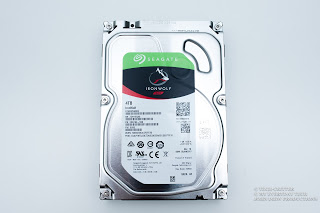 Top view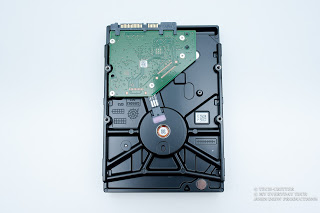 Bottom view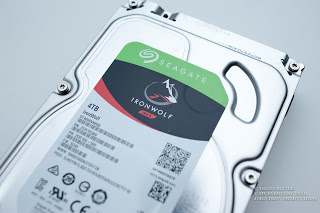 Label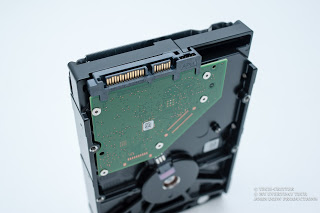 Connector & PCB
Test 1: Use as Internal Drive
Testing Methodology
CPU: Intel Core i5-3470
Cooler: DeepCool Lucifer V2
Motherboard: ASUS P8Z77-M
Memory: G-Skill Ripjaws X DDR3-1600 4GB x 2
OS Drive: PLEXTOR PX-256M6M
PSU: Seasonic G-550
Case: Silverstone TJ-08e
OS: Windows 10
The Seagate IronWolf drive is connected to the test rig as above through the motherboard's SATA III 6Gbps connector. Tests conducted include synthetic benchmark via CrystalDiskMark and real world usage via the transfer of a 4 GB file between the PLEXTOR SSD and Seagate IronWolf HDD.
Synthetic Benchmark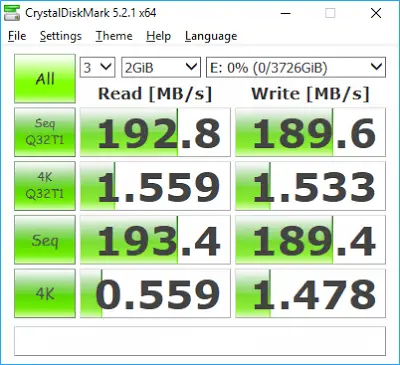 Synthetic Benchmark – CrystalDiskMark standard
Synthetic Benchmark – CrystalDiskMark 0Fill
Real World Usage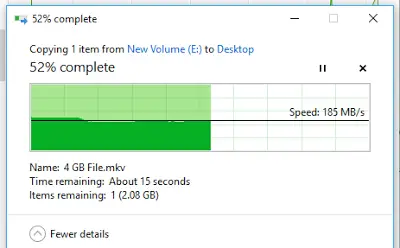 Read from HDD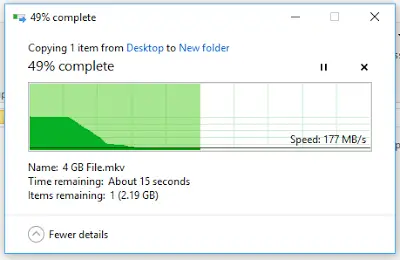 Write to HDD
We are getting the expected real life read and write speed from the IronWolf drive. The sequential read and write speeds are matching with the product specifications. For a 5,900 rpm drive, the transfer speed is quite fast.If you ever decide to install the IronWolf as your PC's secondary storage, it should work relatively fine. However, do take note that BarraCuda drives are more suitable for PC environment because it is more optimised for everyday computing, lower price and faster read/write speed.
Next, we will talk about how it performs when installed in a NAS.
Test 2: Use as NAS drive
Testing Methodology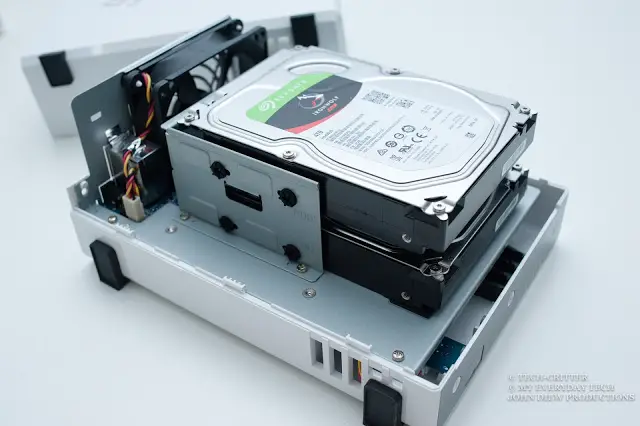 Seagate IronWolf in Synology DS216j
Router: D-Link DIR-850L Wireless AC1200 Dual-Band Gigabit Cloud Router

Gigabit LAN to both NAS and Computer

NAS: Synology DiskStation DS216j

Seagate IronWolf 4TB x 2
RAID 0

PC: ASUS ROG G752VS

Intel Core i7-7700HQ
Samsung DDR4-2400 CL17 8GB x 2
Samsung SM951 NVMe 256GB M.2 PCIe 3.0
NVIDIA GeForce GTX 1070
Both of the Seagate IronWolf 4TB drives are installed into the Synology DiskStation DS216j NAS box and configured in RAID0. We then tested the setup by transferring files over the Gigabit LAN network.
Real World Usage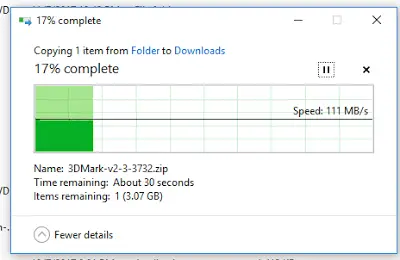 Read from NAS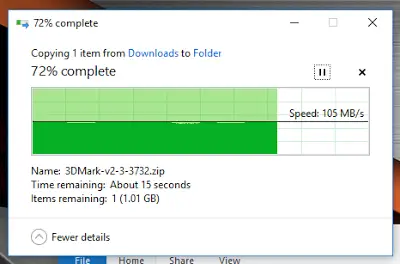 Write to NAS
Theoretically, Gigabit LAN's transfer speed is capped at 125 MBps. Since there are different kinds of overhead on a network, getting the read/write speed of 100~110 MBps over the network means both the drives and network is performing without any hiccups.
Final Words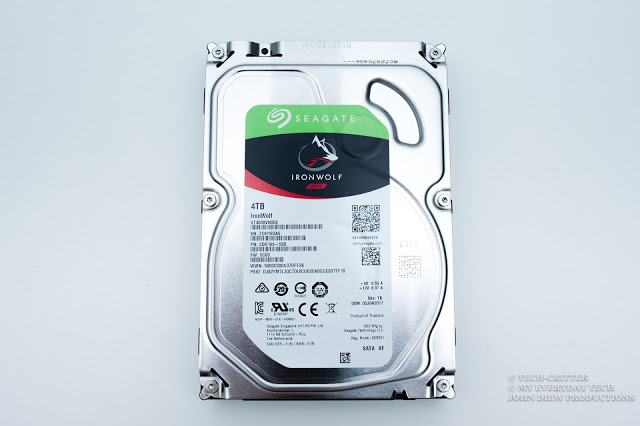 In our home NAS scenario, since we're using one of the entry level 2-bay NAS box, the RAID optimisation from the NAS drives might not contribute much to the use case. However, the 24/7 availability and power management certainly have their place here. After almost two weeks of day to day usage, I am very pleased with the overall performance of the Seagate IronWolf HDDs. Based on my observation, even when the drives are at full load, the noise level has been pretty much inaudible.At this point, some of you might be asking why do we need a NAS drive as they are slower than regular desktop HDDs and yet the transfer speed is ultimately bottlenecked by the network's speed. On the surface, it might seem true because speed is something that we can measure and compare. In fact, we have to factor in several other concerns, for example, 24/7 performance, RAID optimisation and power management.
If you're in the market for a NAS drive either for home or small office usage, I'm sure that the Seagate IronWolf drives are capable of delivering the performance and reliability to ensure your data are well kept.
More info at Seagate's website.
Pros:
Fast transfer speed for a 5900 rpm drive
Quiet operation
Great NAS features
Cons:
More expensive than regular hard drives