Ever since we started to review gamepads or game controllers, we strive for one thing – multiplatform. We are now gaming in the age where many of us own more than one platform – be it multiple consoles or with a PC. The 8bitd0 SN30 Pro is a good example of that – and that's a unique controller.
And now we have the GuliKit Smart KingKong Pro controller. Its shape is familiar yet there are lots of features packed into this controller. Not just software features – but there are some hardware specialties too.
Some clarifications
There are actually two versions of the GuliKit Smart KingKong Pro Controller. They both have the model number of NS09, but they look completely different. We have both versions here – and the one with gunmetal grey triggers is the revised, newer version 2.
The box is also different too. So, if you're planning to buy the GuliKit Smart KingKong Pro controller, make sure to look out for this box.
As a quick PSA, there are a lot of comparisons between version 1 and version 2 of the GuliKit Smart KingKong Pro controller which will only be shown in the video. This written version will only focus on the second version.
Unboxing
This controller is rather weird when it comes to the unboxing experience. The box is rather small, and opening it reveals the usual things – a user manual, a USB-C cable for charging (which is excellent), and also the controller itself in this hard plastic clamshell case.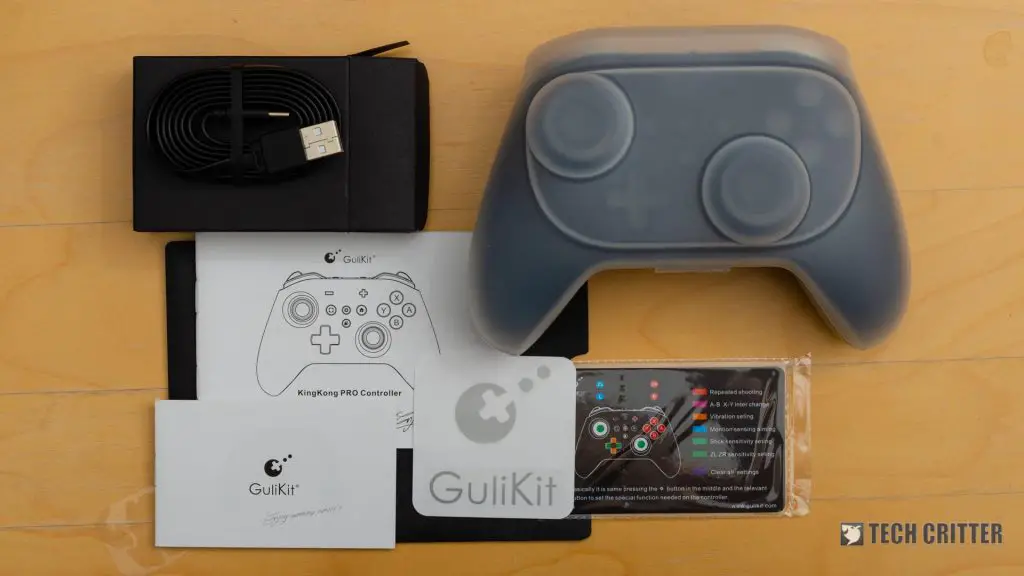 The clamshell case itself can't hold anything else other than just the controller itself. There is a gap behind the controller, but I can't fit in the USB-C charging cable.
This case itself is also not an entirely tight fit – as it still leaves a gap around the controller grip area.
The GuliKit Smart KingKong Pro controller itself
This controller is very similar to the Xbox One controller in terms of size, shape, and layout – which is something that I'm a huge fan of. Holding the controller feels great and the asymmetrical joysticks are just more comfortable to use. Don't @ me.
However, what I'm not a fan of is the build quality and material used. The GuliKit Smart KingKong Pro controller is unbelievably lightweight and almost feels like a toy when I compare it to the real Xbox One controller. There's just no heft to this controller and it even sounds hollow.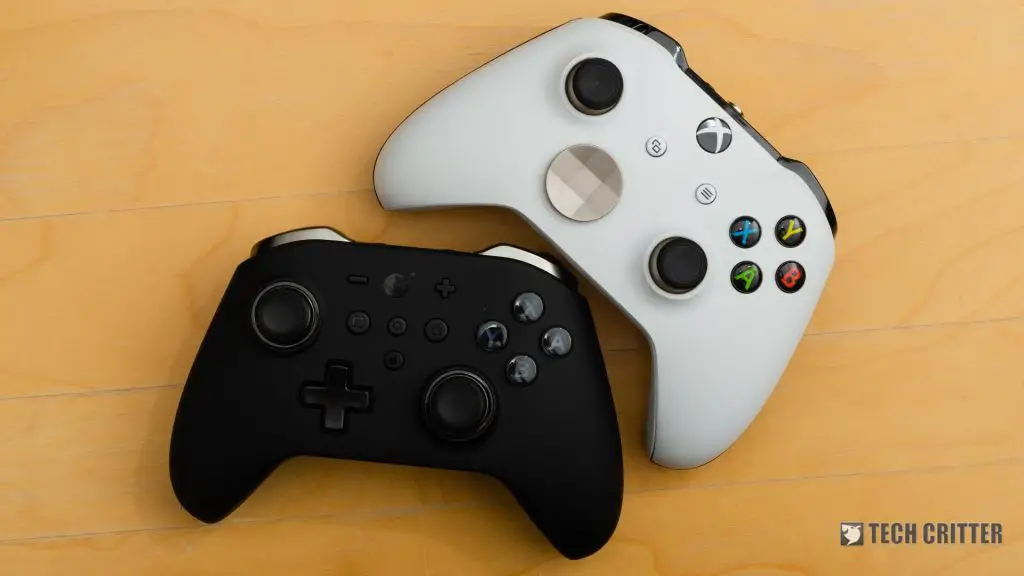 And secondly, the material. I'm not sure why GuliKit chose to use a soft-touch material which – from our past experience – all turned sticky. We can't say that'll happen to the GuliKit Smart KingKong Pro controller, but it's highly likely.
Those buttons
This is one thing that GuliKit really emphasized on. They're using ALPS micro switches, which are higher in quality and more tactile. At first, I felt that it was stiffer than other controllers I've used thus far, but then I realized it's because the buttons are "flatter" than the Xbox One controller.
The middle part of the controller is where the buttons start to get a little funky. It has the usual 4 keys that are used by the Nintendo Switch, those being the plus, minus, screenshot, and home key. Honestly, I've always been pressing the home or screenshot buttons instead of plus or minus.
Then, there are also two more extra buttons here – the "gear" and "AI" key. More on these later.
The GuliKit Smart KingKong Pro controller also has pretty good joysticks. By default, it's a tad sensitive for me, but you can also change its sensitivity by holding the gear and pressing L3 or R3. One particular reason why I ask you to only buy the second version is that the first version had taller joysticks and it felt rather uncomfortable in comparison. I'm glad GuliKit made this change, actually.
Analog trigger
Another emphasis that GuliKit made is on the usage of Hall effect sensors. Effectively, it's contactless and works via a magnet – so the trigger should be longer-lasting in comparison while offering the same experience.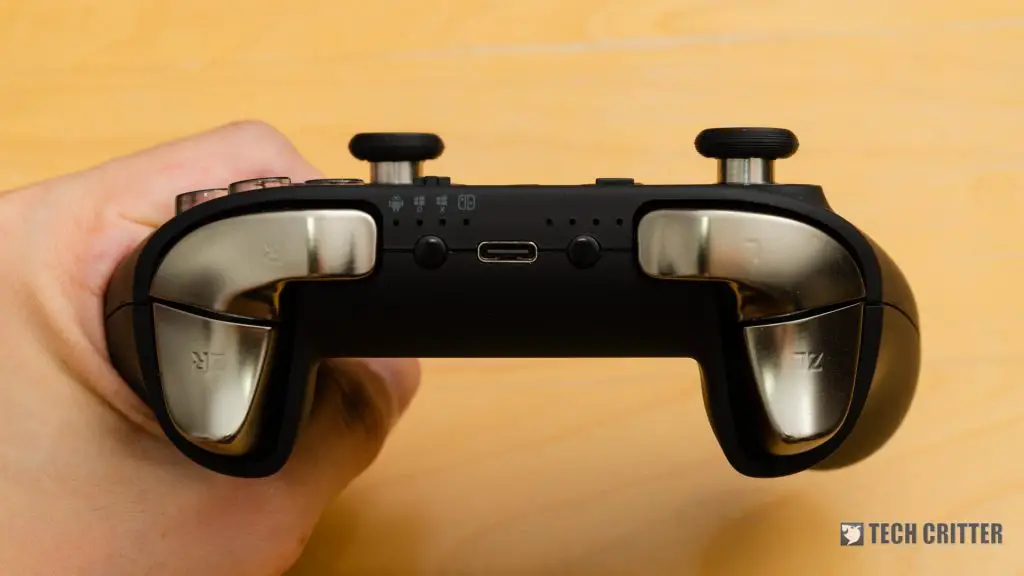 Even the sensitivity of the triggers can be changed. By holding the gear button and pressing D-pad left or right, both ZL and ZR triggers can either be less or more sensitive. Definitely useful for shooter games like Splatoon 2.
Gyro for first-person aiming
Yea, this is one weird feature that GuliKit included in the controller. Essentially, the controller's gyroscope can be used to pan and tilt the in-game camera. so that you don't have to use the right analog stick to aim. Just move the controller. Works with PC games especially well – like GTA V.
It's a cool idea, but that's not really my thing. To get an idea of what it means, watch the video at the top of this review instead.
Turbo and macro functionalities
I realized that the GuliKit Smart KingKong Pro controller is a great controller for playing games like Animal Crossing New Horizons because of the turbo functionality. The turbo function I mean here is the ability for the controller itself to repeat the button presses without having the user to press any buttons.
This GuliKit Smart KingKong Pro controller is able to perform the turbo functionality in two modes:
Hold to repeat, release to stop
Press to repeat, press again to stop
So, when there's a meteor shower in Animal Crossing New Horizons, just look up the sky and let the controller continuously press A for me. The controller will turn itself off after 10 minutes, so make sure to give the analog stick a little bump to prevent this from happening – or just plug in the cable. I managed to made more than 100 wishes within one hour or so.
I also cheated in Bayonetta 2 whereby some challenges required me to use the gun only – and using the turbo functionality of this controller made it way too easy.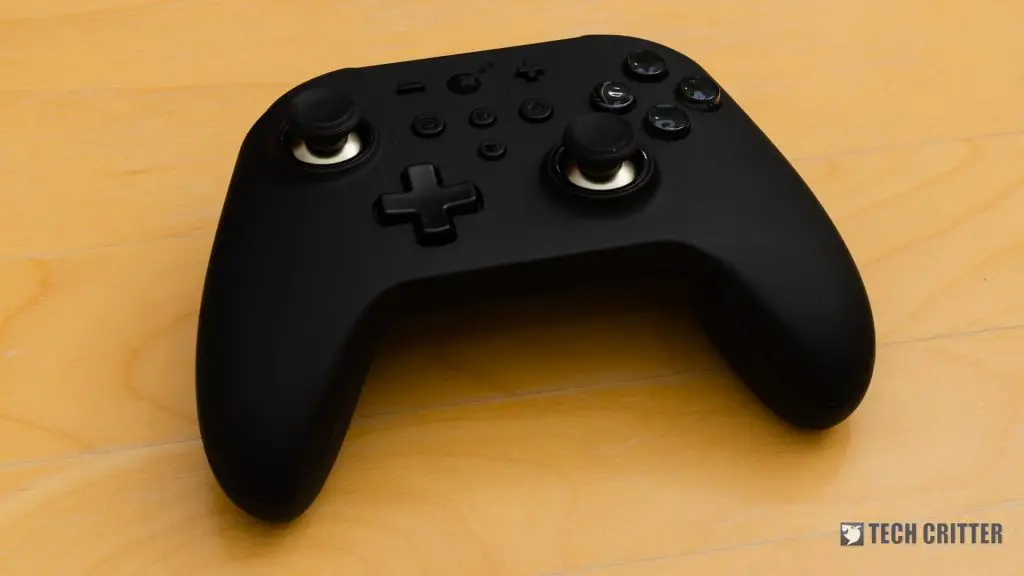 The macro functionality – it's a bit weird. The macro function can record up to 10 minutes and it saves the time gaps too – which is fantastic. In an ideal case, I can repeat the entire action to mine rocks in Animal Crossing by just pressing the repeat macro button. However, there's no companion app to configure the macro like the 8bitdo SN30 Pro+.
More features
This controller is packed with features – and here are a few more commonly-found features that are present in the GuliKit Smart KingKong Pro controller:
NFC for amiibo on the debossed GuliKit logo between plus and minus keys
Multi-platform
Interchanging A-B and X-Y buttons
The last one is a pretty considerate feature to be included since GuliKit obviously wants us to use the Smart KingKong Pro controller with PCs too. It's a personal preference kind of thing, but I'm okay with both.
Unfortunately, I'll need to enter pairing mode and reconnect when I switch between PC and Switch. I guess that's a Bluetooth limitation rather than the controller's fault.
And before I forget – the GuliKit Smart KingKong Pro controller can be updated via firmware updates. PC only, though.
Absurdly long battery life
From what I've tried, the battery life is just crazily long. I played a lot of GTA V and Xenoblade Chronicles and it seems to last about 8 to 10 hours within a single charge. That's amazing.
Should you buy the GuliKit Smart KingKong Pro controller
Despite its name, I'll say that this controller is full of features – some of them which are especially useful like its macro & turbo functionality, amazing battery life, and multi-platform connectivity. The buttons and triggers feel great, although the middle cluster of keys isn't particularly something that I would prefer. I'd just GuliKit added paddles to the back of the controller, though.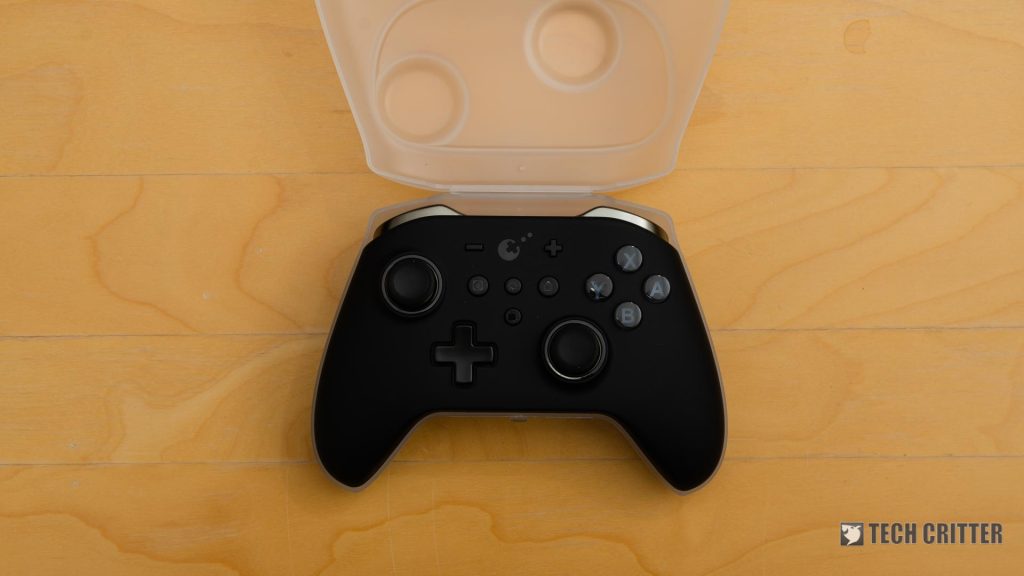 I also wish that GuliKit wouldn't use this kind of soft-touch material and maybe not make it rattle or sound hollow too. Minor complaints here and there just because I have the Xbox One as a comparison.
Overall, for the price of USD $49 over at Ali Express or Amazon. It's quite a good value.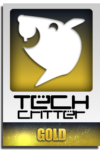 Where to buy?