The pandemic flipped everything upside down. The world isn't functioning like the way it used to be. New methods need to be made and adopted to ensure that society continues to function. The education sector is one that got affected the most. I am someone who upholds education – but the education system got affected heavily by the pandemic and everyone is scurrying to get laptops and tablets so that the kids can continue to be educated.
Problem is, these devices are quite fragile and there are only a few rare "made for kids" laptops. Today's laptop is one of them – the ASUS BR1100 laptop, made for kids.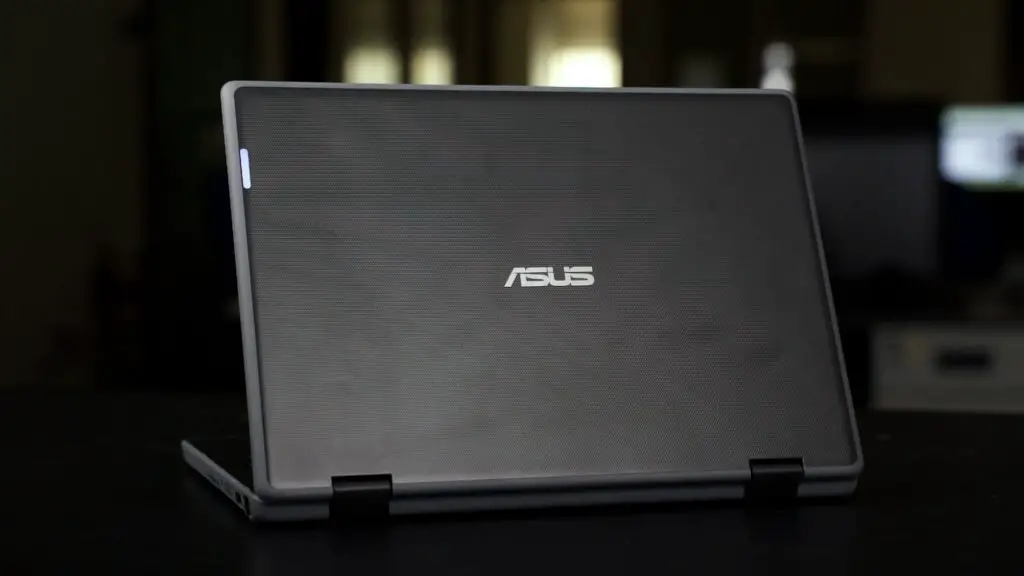 Design
Being a "made for kids" laptop, it doesn't have flashy bright colors on the laptop at all. It's in two different shades of grey – a dark shade of grey for a majority of the laptop and a lighter shade of grey for the sides.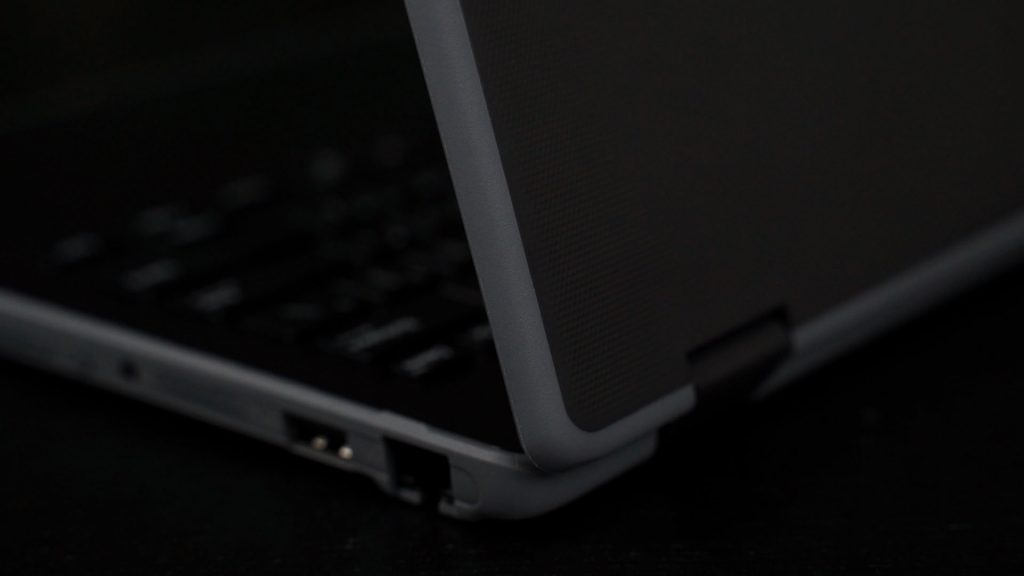 That dark shade of grey is tough plastic covered with a special texture that ASUS is calling it the "micro-dimple texture" and it provides a whole lot of grip since our meat digs into the texture to provide the grip. And it doesn't show any fingerprints too.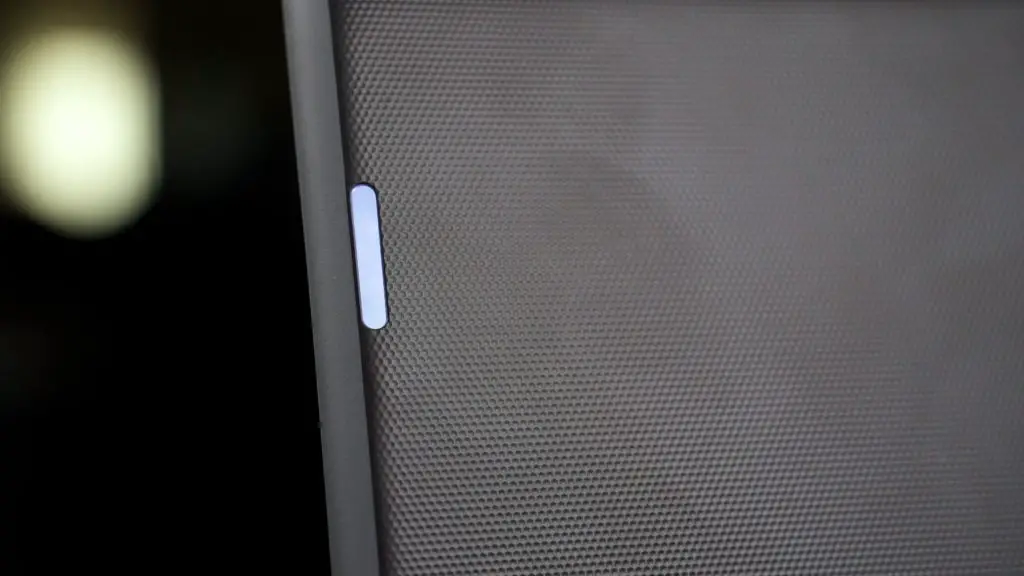 As for the lighter shade of grey, it's actually a rubber bumper that goes all around the sides to provide protection if the laptop ever drops. That is if it happens, because the laptop is pretty impossible to be dropped since it provides such a good grip.
Screen
The screen is something that I think could have been better. It's an 11-inch IPS LCD  with a resolution of 1366×768. My only complaint here is that the resolution could have been bigger at the usual 1920×1080. Other than that, the screen colors look amazing! And it even has a touchscreen too.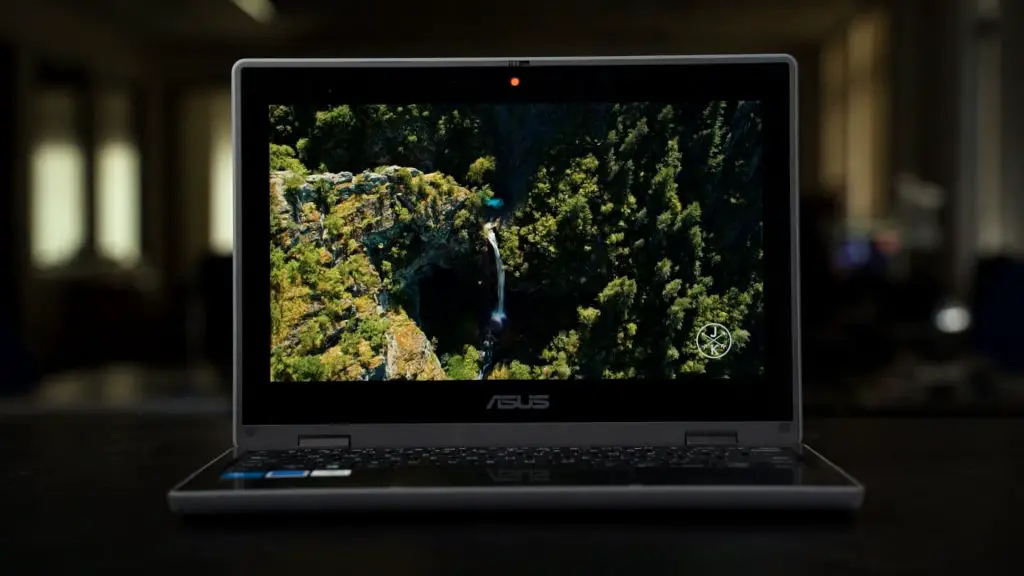 Better yet, the ASUS BR1100 comes with an active stylus too. It slots into the laptop and can be pulled out from the left side and this stylus has two buttons at the side too. Of course, for my big hands, it's not really that comfortable. For kids' hands, I think it's at just the right size.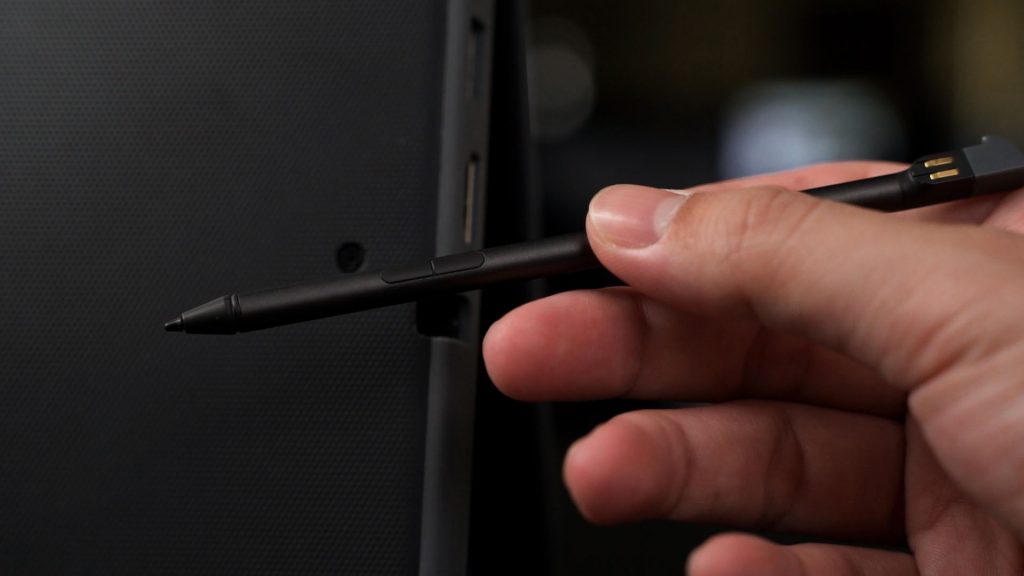 The ASUS BR1100 is also a convertible laptop, so you can use it in whatever form you want. Standard laptop mode, tent mode, stand mode, tablet mode, or whatever you want in between – this laptop can do it all.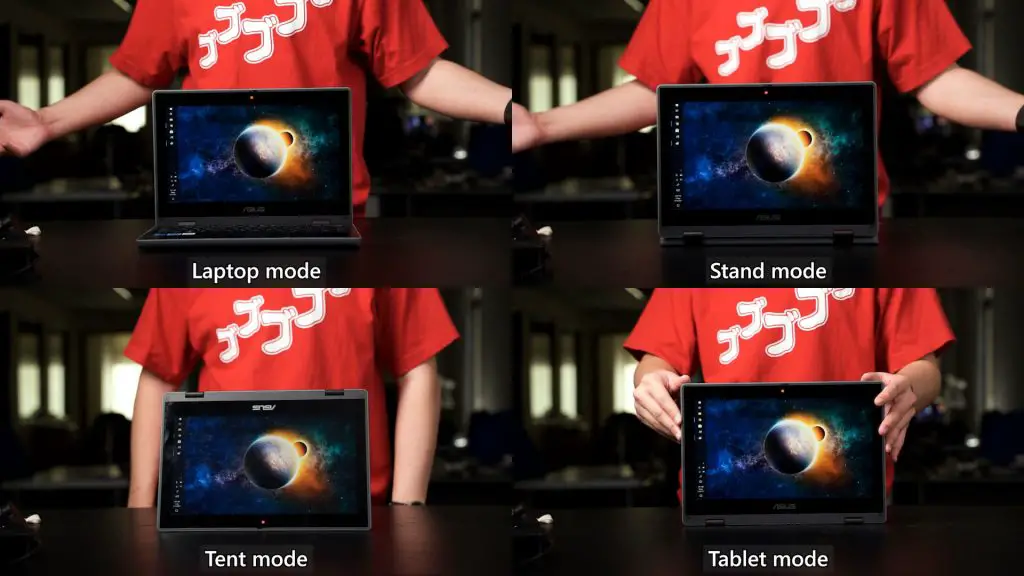 Performance
Being a laptop made for kids, it has a rather interesting series of specs. We have:
Intel Celeron N4500
4GB RAM
128GB of eMMC storage
Overall, it's perfectly fine for day-to-day use and especially for study usage. I use it heavily on Google Chrome and it works well. The only time it showed some slowdown is when YouTube is involved. It's perfectly capable of Microsoft Office too, of course. The touchscreen makes the user experience much better as well.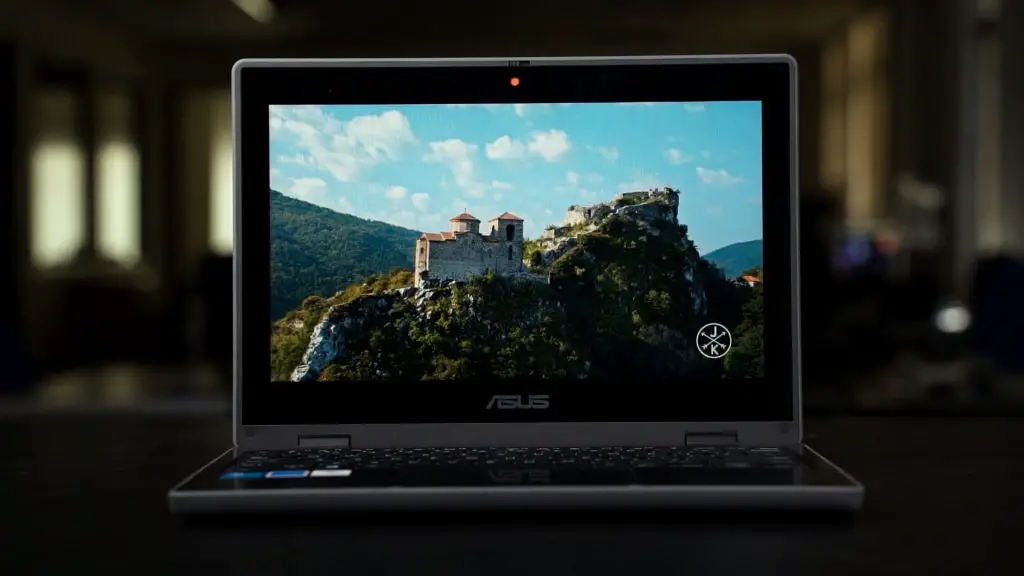 After using this laptop for weeks, I realized that there's no opening at the bottom of the ASUS BR1100. There's no opening – no vents for intake or exhaust. It's a completely fanless design. It's a smart decision too, since kids will most likely drop sand or pebbles inside the intake and potentially wreck the fans anyway.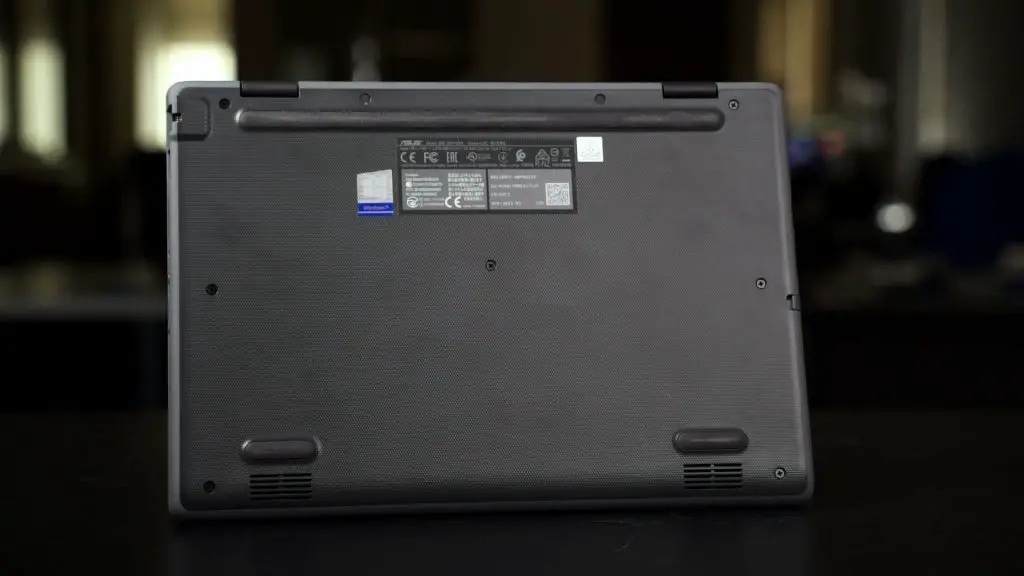 Battery life
Given that this isn't a particularly powerful laptop – relatively speaking, of course – it manages to meet its claim of 10-hour worth of battery life in a single charge under heavy-ish load on Chrome browser. That's impressively insane and made possible only because of its low-powered Intel Celeron N4500.
Keyboard & mouse
I'll say they're fine. The keyboard is surprisingly nice to type on – better than some of the other more expensive, premium laptops too. It's tactile and fun to type on but I don't really like the trackpad because of its coarseness. Never mind that though, because the touchscreen is an option anyway.
I should also mention that there are two cameras on this laptop. One at the usual top side of the display – comes with a built-in privacy shutter too, to ensure no peeping tom is stalking your kid.
And another camera that is on top of the keyboard. This secondary camera lets your kids take pictures of the surrounding while using the laptop in tablet mode. It's not a fantastic camera, but it's definitely usable.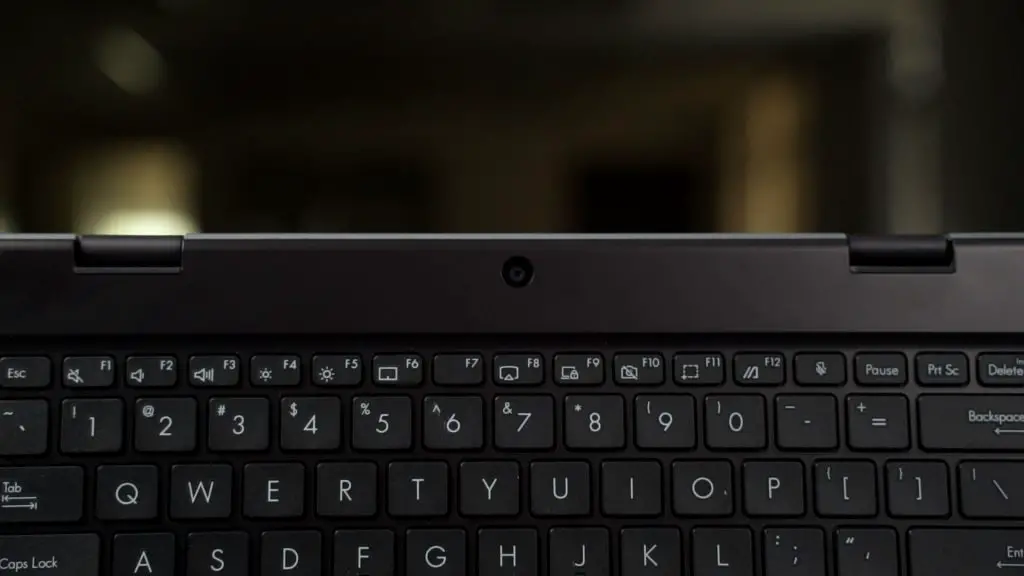 Conclusion
So overall, the ASUS BR1100. It sets out to be a laptop made for kids to aid in their education. From my overall experience as more than just for education for the past few weeks, ASUS did a fantastic job here. Some of the features present on the BR1100 is so useful that I do wish that even the VivoBook and ZenBook series of laptops get it too – like the micro-dimple texture.
It doesn't always have to be metal to feel premium. It's not functional.