Microsoft has announced that they are bringing in the latest Surface Laptop 4 alongside several new companion products into Malaysia.
Taking a quick glance at the machine and you'll notice that the Surface Laptop 4 fully retains the iconic design, materials, and details to stay true to the language and tone it brings to the table but now, the display is a 3:2 PixelSense touchscreen panel with high contrast in sizes of 13.5 and 15-inches. Available with the latest CPUs from both Intel and AMD, pick the ones that satisfy your workload the most such as multi-core horsepower or hardware encoder to speed up your productivity. Rounding it up is the plethora of security suite of integrated hardware and software to guard against data theft alongside overall layered security all the way down the firmware layer.
Speaking of companion products, Microsoft introduced 4 of them this time that targets business use with shared workspace and remote working becoming the norms today. Let's take a look.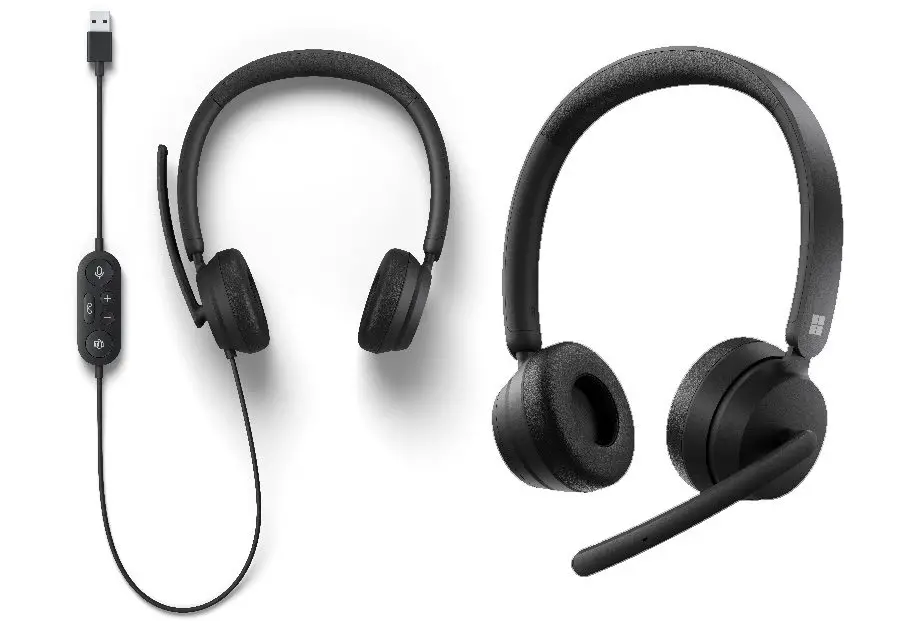 Available in flavors of wired USB and wireless, the Microsoft Modern Headset is certified for Microsoft Teams use through the dedicated physical Teams button to instantly launch the program, join meetings and answer calls while always in control with the physical Mute button and LED indicator.
Headsets are not your thing and you prefer open-air audio? Then the Microsoft Modern USB-C Speaker comes in just handy. Featuring the same set of physical buttons, it can also be used to support Teams workflows while still performing well as a speaker for music through the high-power drivers and dual microphones setup. It is also small enough to be carried together with you wherever you choose.
Last on the list is the Microsoft Modern Webcam that delivers high-quality and smooth 1080p video footage with HDR and 78° of FOV to video conferences by easily attaching it to any monitors and laptops. To ensure you always look clear and good, the internal auto white, auto brightness, and facial retouch do all of this on the fly to keep you focused in your presentation. The great thing is that it fully respects your privacy by including a physical lens shutter to prevent unwanted circumstances.
Preorder Details
The Surface Laptop 4 is open for preorders starting right now through several authorized resellers in Malaysia followed by the general release date of June 8 while the new accessories have their own individual launch period but all of them are slated within this year.
Surface Laptop 4 (13.5-inch)

RM4,599 – RM7,999 (Consumer Edition)
RM5,047 – RM8,445 (Business Edition)

Surface Laptop 4 (15-inch)

RM5,999 – RM8,299 (Consumer Edition)
RM6,406 – RM8,736 (Business Edition)

Microsoft Modern USB Headset – RM239.80 (Shipping starting June)
Microsoft Modern Wireless Headset – RM508.00 (Shipping starting September)
Microsoft Modern USB-C Speaker – RM508.00 (Shipping starting August)
Microsoft Modern Webcam – RM318.00 (Shipping starting August)
The list of authorized resellers is as below.