The ASUS ZenBook Flip 13 UX363 is a laptop that uses an OLED screen. It's still rather rare in today's world of laptops, honestly. But today, let's only just talk about the OLED screen on Windows laptops featuring the ZenBook Flip 13 UX363.
We'll go through its pros and cons of OLED, particularly for laptops.
Let's talk about this laptop first. The ASUS ZenBook Flip 13 UX363 comes with a 1080p OLED screen that is made by Samsung, one of the leading manufacturers of OLED displays.
As many of you may already know, OLED screens are commonly found in phones and throughout our years of experience with phones. Since we're very experienced with OLED screens throughout the years, we know and can quickly identify a few unique characteristics with OLED screens:
OLEDs are really bright.
The colors are vibrant.
Displays true black color because the individual pixels are turned off.
This results in really high contrast.
That also means OLED displays are really satisfying to watch videos with – especially those with a lot of dark scenes. One of those movies that I can think of on top of my head is V For Vendetta as that movie is… mostly in the dark.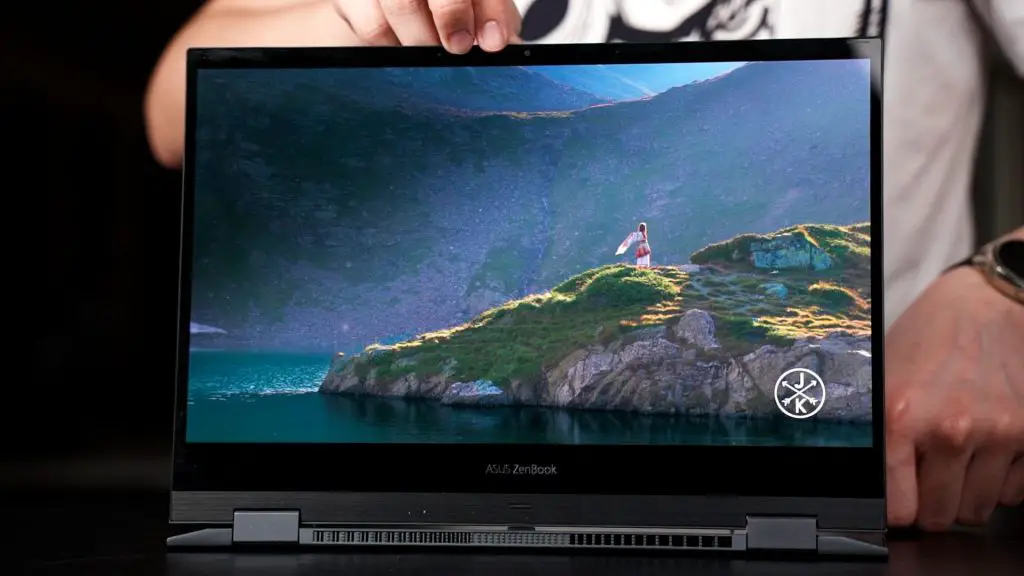 Combining an OLED screen with a convertible laptop like this ZenBook Flip 13 UX363 here, creates a very versatile movie-watching experience as we can rotate the screen to however we want and bring it wherever we want.
ASUS also claims that this screen can go up to 400 nits and covers 100% DCI-P3 color gamut.
With our color calibrator, we can test yes – these claims are true.
But, there are disadvantages when it comes to OLED screens. The most obvious one is burn-in. I mean, we all know how burn-in looks like – especially on phones with an OLED display.
One trick to minimize burn-in is by pixel-shifting. It shifts the image a little to make sure that no one pixel is showing that prolonged image for too long. Pixel-shifting does help to prolong the inevitable, but the burn-in will still happen sometime in the future.
But, one much better way to do prolong your OLED display's life is by turning it off entirely when not in use. If you forgot to turn it off, then many OLED displays will either have a timer that turns itself off after idling for a certain amount of time, or show a screensaver. The ZenBook Flip 13 UX363 can do both.
Then, there are two points that go hand-in-hand. OLED displays can go super bright, but the power consumption goes higher than IPS LCD screens.
And at higher brightness means that the OLED will degrade and have burn-in much earlier in its lifespan.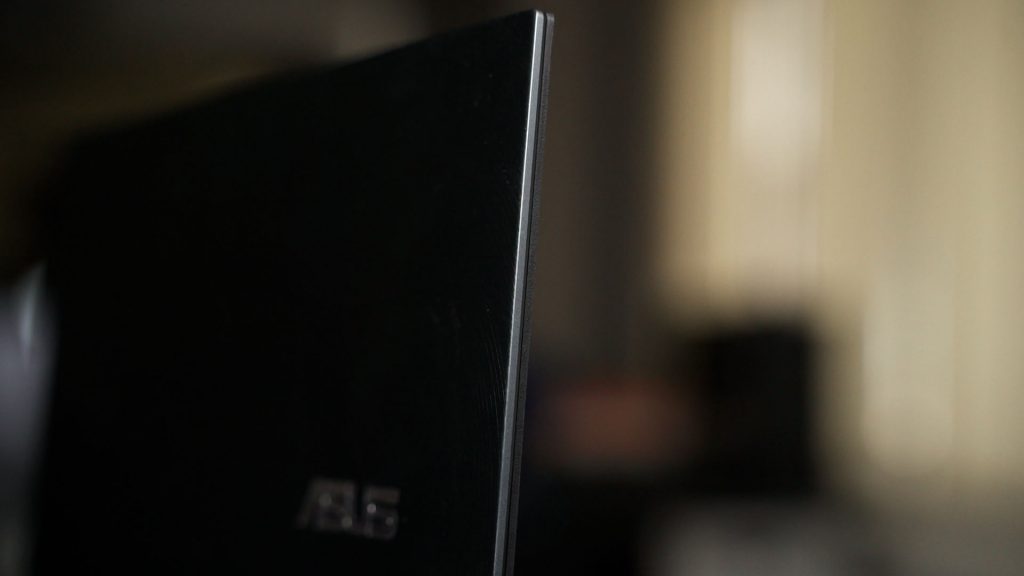 But luckily, OLED screens are too bright to use at full brightness anyway, so anywhere around 50% brightness should be sufficient for most cases.
With that said, my concerns about laptops using OLED screens are the static elements – especially things like a browser's address bar and also the Windows taskbar. Windows operating system isn't made with OLED screen care features like pixel shifting.
ASUS developed a screensaver but I honestly think the screensaver should just be black entirely anyway.
But the problem is – Windows 10 doesn't have any OLED screen care feature built-in. That is why ASUS developed that screensaver. It's better than not having any OLED screen care features at all. And moreover, having a 1080p OLED display looks fine on a laptop, but once pixel shifting feature is implemented – those shifties might be noticeable with the naked eye. That can be distracting and degrade the overall experience. Perhaps having a 1440p or 4K OLED screen will be necessary for the pixel-shift feature to be implemented seamlessly.
So, to all those who are already using a laptop with OLED screen or planning to buy one, please take care of the display to prolong its lifespan. I know it's beautiful, but OLED degradation is not a risk, it's a certainty.
Where to buy this specific laptop? (Affiliate links)