If you're really thinking of getting the latest and most beautiful monitor that money can buy right now, then you can consider getting the Samsung Odyssey OLED G9. This is different from the Odyssey G9 Neo that we reviewed last year as it now uses an OLED panel instead of an IPS panel + mini LED combo.
The specs of the Samsung Odyssey OLED G9 is pretty much identical in terms of the resolution and refresh rate. We have a dual 27-inch 16:9 screens mashed into a single display, so you have 5120×1440 pixels at 240Hz refresh rate. The resolution is not quite 4K in total yet, but it's close enough.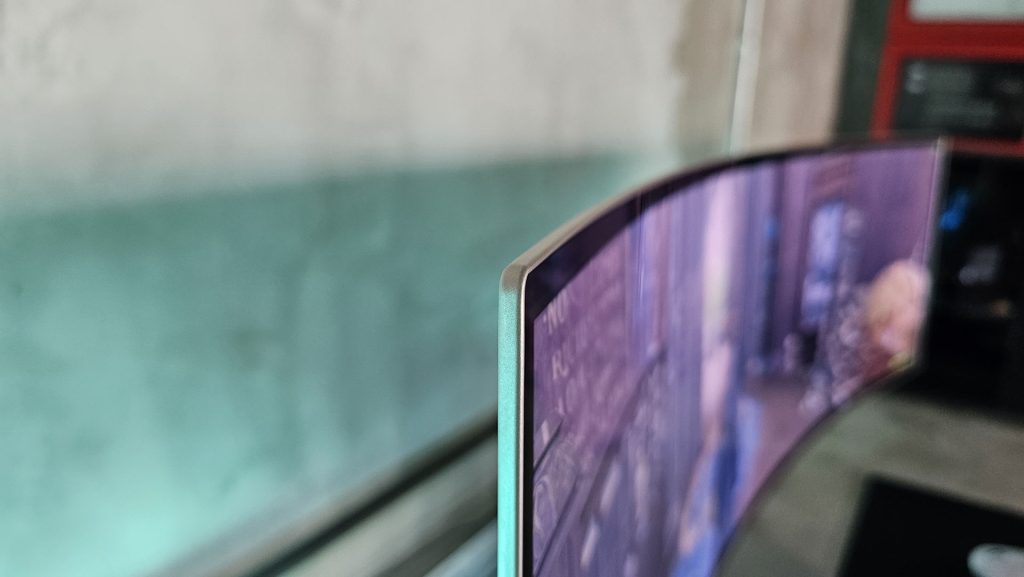 What's different here is the panel as mentioned earlier – OLED. Of course, OLED panels allow much richer colors and a brighter display with even better contrast and a magnificent contrast ratio. Even HDR performance is great as OLED panels do not have any blooming since the OLEDs will just turn off if it's actually black.
Now, that is not the only difference. There is a smart edition of the Samsung Odyssey OLED G9 too. It is pretty much Samsung's implementation of a "smart monitor" on the Odyssey OLED G9. The smart Samsung Odyssey OLED G9 will have Tizen built-in, which is the same OS one their smart TVs. You can watch Netflix or Plex without having a PC or laptop connected to the monitor.
If you don't want the smart functionality, then you can opt for the basic version. The prices are as listed below:
Samsung Odyssey OLED G9 @ RM9,499
Samsung Odyssey OLED G9 smart monitor @ RM9,999
The availability of this monitor will start from somewhere around the end of July. Personally, I'm interested in this as we already know how great the mini LED version already is – and now with OLED, sheesh. That's going to be so beautiful.
Where to buy? (Affiliate links)