Alright, you're watching this video because you want to know how to take care of your OLED screens. Yes, we know OLEDs are bright, vivid, and beautiful – but that beauty comes at a cost.
And today, we're going to talk about how to prolong your OLED screen's lifespan.
Okay, so OLED screens. We're very familiar with them at this point since a large majority of smartphones in the market right now are using OLED screens. But they're still pretty rare for laptops. We're only seeing more OLED laptops appearing in the market these recent years, particularly with ASUS making a push with the OLED versions of ZenBook laptops.
What we have with us today is the ASUS ZenBook Pro Duo 15 OLED. It's a mouthful of a name, but we have a screenful of OLED goodness in 4K. Yes, this big 15.6-inch screen with a piece of smooth glass on top is a 4K OLED touchscreen.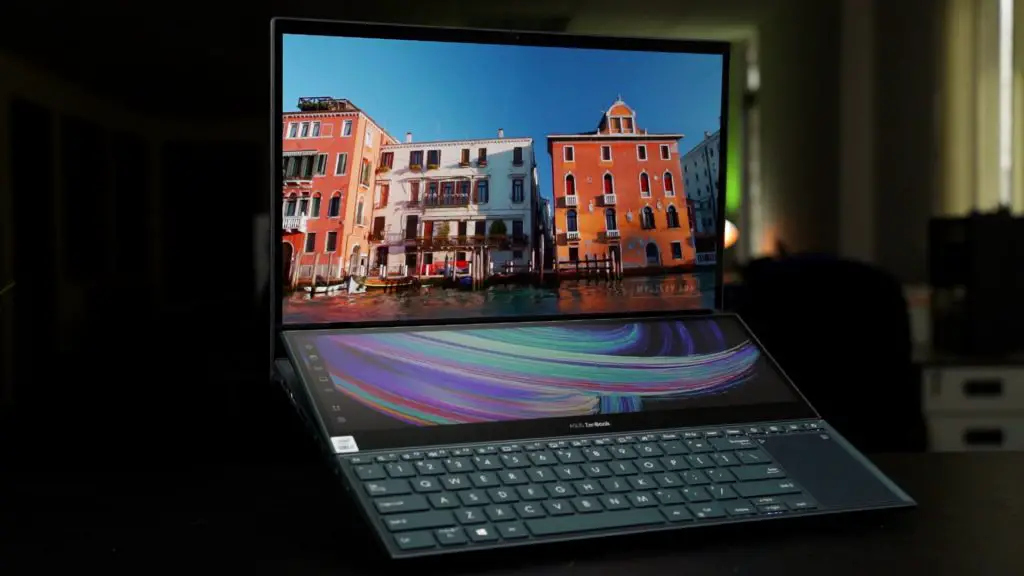 And I gotta say, this ZenBook Pro Duo 15 OLED's main screen has fantastic brightness and colors. We tested at the highest brightness and once again at 100 nits brightness – for both brightness, this screen covers 100% sRGB color gamut and 99.9% of DCI-P3 color gamut.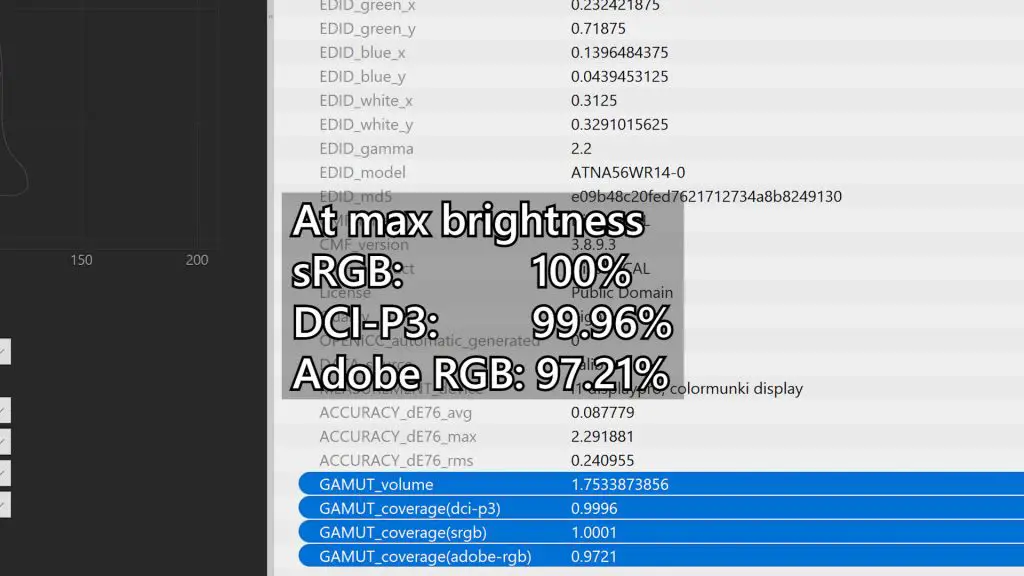 But, the secondary screen of the ZenBook Pro Duo 15 OLED here is not actually an OLED. This ScreenPad Plus has a resolution of 3840 x 1100 IPS-level. It's technically 4K but not really?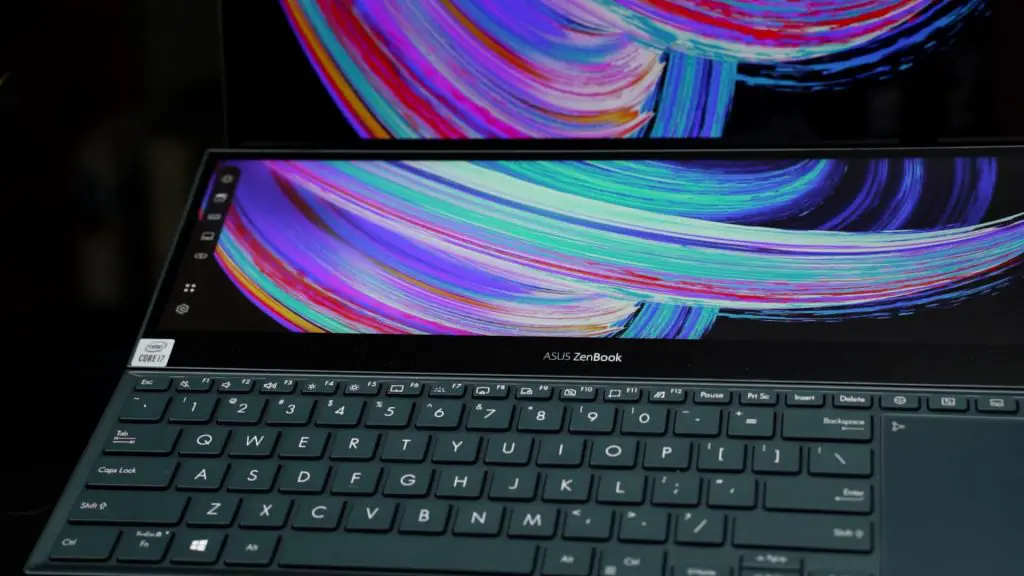 Also, it has a matte finish. so that it wouldn't have crazy reflections when looking at it at an angle. But we're not here to talk about this ScreenPad Plus.
A few months ago, we did a video where we talked about what you need to know about OLED screens for laptops. We went through a brief introduction of what OLED is and its pros and cons – which you can watch here.
In that video, we highlighted a few big issues:
Windows having static elements like the taskbar.
Windows OS itself does not have any OLED screen care technologies like pixel shifting.
OLED degradation is not a risk, it's a certainty.
Surprise surprise, ASUS seems to have taken heed of those concerns. In this ASUS ZenBook Pro Duo 15 OLED UX582, when we head inside the MyASUS app, we can see that under the customization tab – we have new options under the "ASUS OLED Care" category.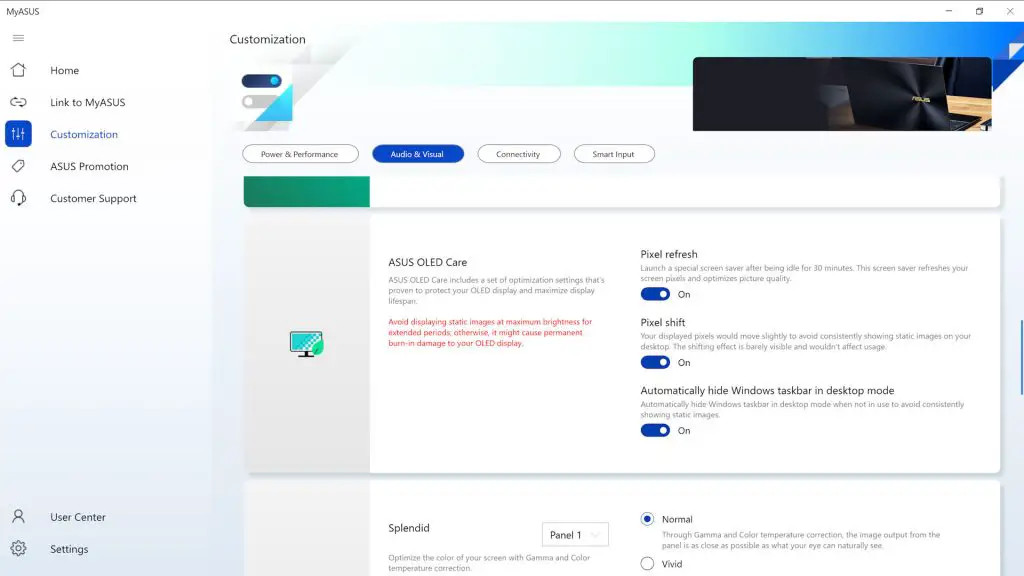 Now, we still have the specially-developed screensaver like what we showed in the previous video – that works well, though I still prefer ASUS to just show a completely black screen instead of having those bubbles floating around.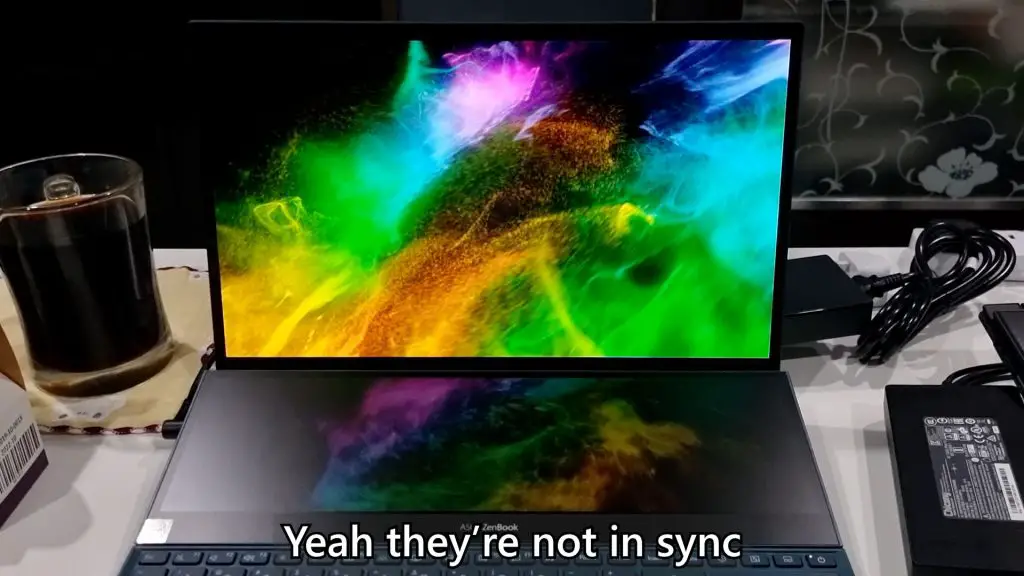 The second option here is pixel-shifting. We talked about this in our first video as a feature to delay OLED burn-in. Essentially, the entire image of the screen scoots over a pixel or two to prevent the individual pixels from displaying the same thing for too long.
We were sure that this pixel-shifting option wasn't available on the ASUS ZenBook Flip 13 UX363, and we kinda know why. Pixel-shifting could be really jarring if the pixel density of the screen is not high enough. I mean, pixel-shifting on a 4K screen is less obvious because the gap between the pixels is smaller.
Okay, back to the MyASUS app. The third option here is to automatically hide the taskbar. This is an obvious method to prevent burning the taskbar icons on the screen – but also a rather annoying one. I mean, I don't like to hide my taskbar but I also don't want my OLED screens to have burn-in.
Also, this "automatically hide the taskbar" option is already built-in to Windows, but ASUS just resurfaces the option as a way to prevent burn-in.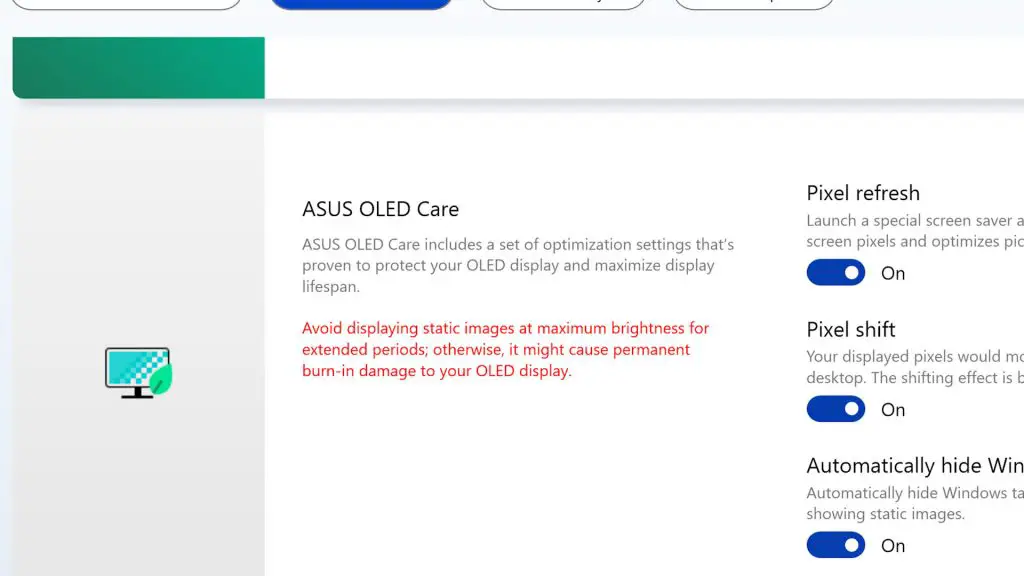 And other than that, the MyASUS app also has this paragraph written in red text:
Avoid displaying static images at maximum brightness for extended periods; otherwise, it might cause permanent burn-in damage to your OLED display.
Yea. That's something we talked about in our first video too. Brightness in OLED displays is like a double-edged sword. It can be really bright and beautiful but it hastens OLED degradation.
Oh – another tip that we can share with you is to set your monitor's timeout to be as short as possible. Ideally, set it to 2 minutes. I'll say 5 minutes is the maximum that I'm comfortable with. This will also render the ASUS OLED Care's special Pixel Refresh screensaver useless since the screen never goes idle for 30 minutes.
In summary…
In short, these are the 4 steps that you can follow to prolong your OLED display's lifespan:
Turn on the pixel-shifting option in the MyASUS app (must do)
Turn on the "automatically hide Windows taskbar" option (highly recommended but I'm sure many people don't want to do this)
Don't use your OLED screen at high brightness for an extended period of time
Set the screen timeout to something like 2 minutes.
Tips number 3 and 4 are the things that I've been doing to my phones with OLED screens and they seem to be working well – so I think it'll work for OLED displays in general too.
Where to buy the ASUS ZenBook Pro Duo 15 OLED UX582? (Affiliate links)