Following the announcement of DLSS 3.5 with Ray Reconstruction at Gamescom 23, NVIDIA has brought us even more DLSS games this week, which include Fort Solis, War Haven, Delta Force: Hawk Ops, and more.
In case you haven't heard, Fort Solis is a single-player third-person game that takes place on Mars and is developed by Fallen Leaf, Black Drakkar Games, and Villagers. And thanks to DLSS 3 being incorporated, gamers can boost their FPS by an average of 2.9x at 4K with max settings.
Not only that, the game also adopts NVIDIA's generative AI Audio2Face technology, which creates facial animation from audio to greatly reduce the development time and resources to animate the game's facial expressions.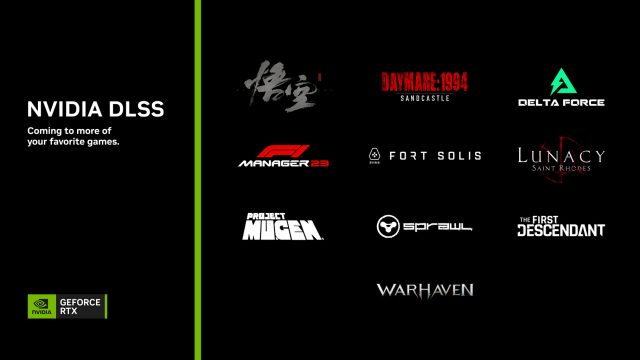 Besides that, NVIDIA also revealed that Delta Force: Hawk Ops and Project Mugen will get DLSS 3 support upon their launch. And here's a list of the other new DLSS games:
Warhaven  (available on 21st September with DLSS 3)
Delta Force: Hawk Ops (will be launched with DLSS 3)
Project Mugen (will be launched with DLSS 3)
F1 Manager 2023 (available now with DLSS 2)
SPRAWL (available now with DLSS 2 and DLAA)
Daymare: 1994 Sandcastle (available now with DLSS 2)
Lunacy: Saint Rhodes (available now with DLSS 2)
Kindly refer to the link below for more information on this week's update:
https://www.nvidia.com/en-us/geforce/news/delta-force-fort-solis-dlss-3/