We recently attended the MSI Indo-Pacific X570 Partner Convention in Bangkok, Thailand to check out on the upcoming MSI X570 motherboards lineup which will soon be available starting from July 7th onwards.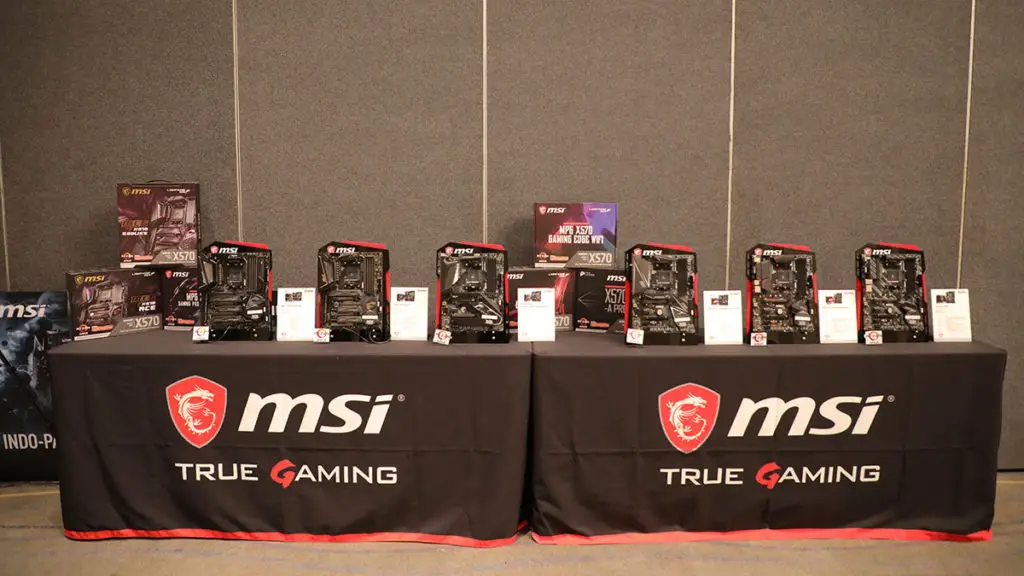 MSI X570 motherboards lineup
Just in case if you missed our coverage on the new MSI X570 motherboards, here are some of the X570 motherboards present at the event. Basically, each of these boards serves its purpose for a different type of users i.e MEG series for the enthusiasts, MPG series for the gamers, and also Creation series for the content creators.
MSI gaming system and hardware lineup
Apart from the newly announced X570 motherboards, MSI also showcased its latest gaming solutions including its award-winning gaming system Trident X, as well as the world's first laminated glass chassis Sekira 500X.
There are also graphics cards that are on display, but it's not the much anticipated NVIDIA RTX Super or AMD Radeon Navi cards.
We're also managed to get our first-hand experience with the Optix MPG341CQR that was announced back at CES 2019. Big panels, HDR 400, 1ms response time, 144Hz refresh rate are some of the cool features of the monitor has, but the one that really comes in handy for gamers and streamers would be the camera cradle and mouse bungee.
Now, I'm sure that everyone knows that AMD works closely with all the brands on their 3rd Gen Ryzen CPUs and X570 chipset motherboards, to step up its game against Intel. MSI is among the partner that is working on better design for the X570 chipset motherboards, notably the MEG X570 ACE and MEG X570 GODLIKE that delivers impressive memory overclocking performance.
MSI also collaborated with Discovery Channel to bring you a rather unique, one of a kind documentary, ESPORTS: THE RISE OF THE NEW KING. The documentary mainly focuses on the eSports scene and the current gaming industry. If you've missed the documentary on June 23rd, here's the video from MSI Gaming Youtube channel in the link below for your reference: