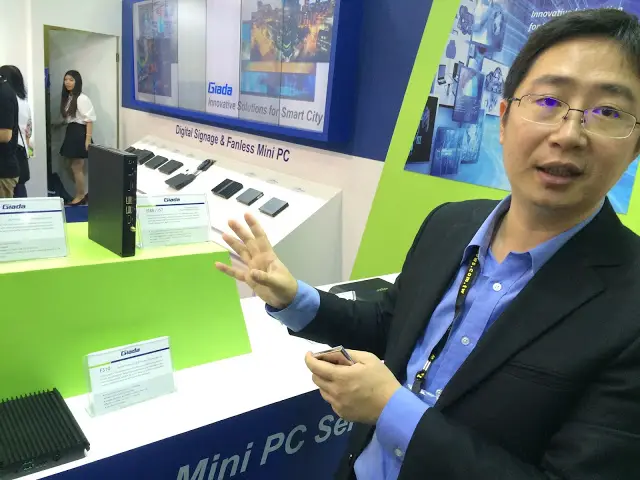 We stumbled across Giada's booth on the 2nd day of Computex 2015 and what's displayed here somewhat caught our attention. Giada is an embedded systems and IPC major in the industry that is widely known for their industrial grade small footprint PC. Million thanks to Marketing Manager, Jim Luo for the detailed explanation of the products on display.
The Giada P280 is one of the mini PC made for digital signage that utilizes the
OPS standardization
by Intel to simplify device installation, usage, maintenance, and upgrades.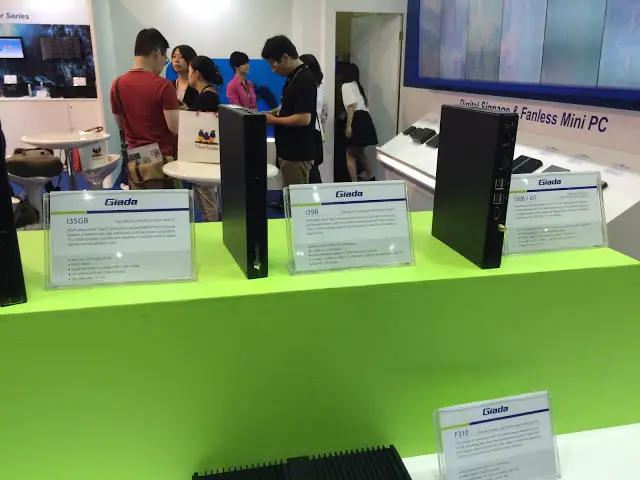 Some of Giada's low power consumption barebone system.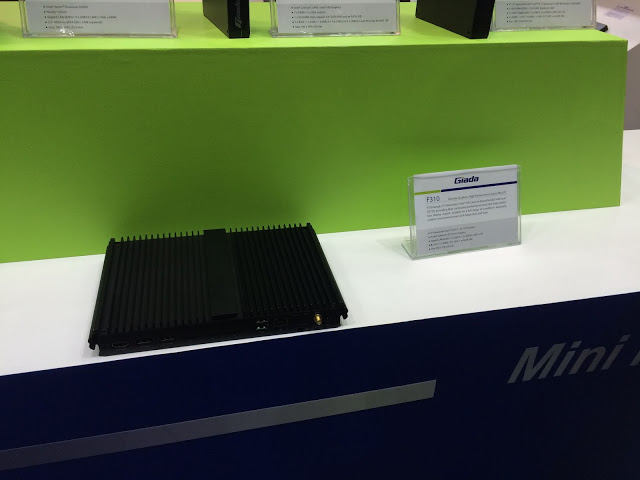 The Giada F310 with silent cooling solution, thanks to its metal made chassis that not only enhances its sturdiness but also act as a medium to dissipate heat from the system without the need of a cooling fan.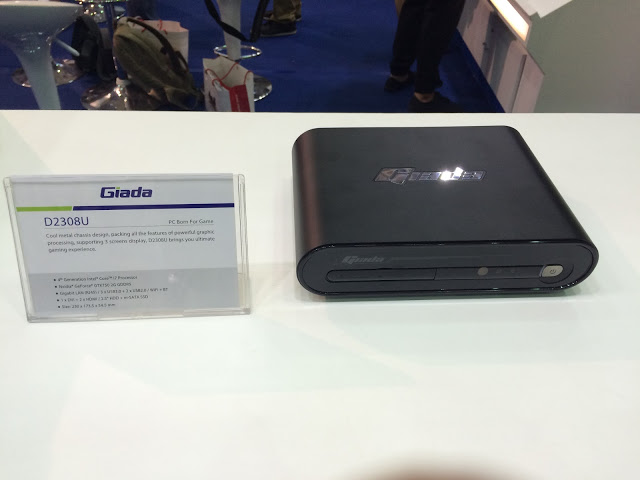 The Steam Box from Giada, the D2308U that is equipped with Intel 4th Generation i7 4500U CPU, Nvdia GeForce GTX750 GPU for that decent performance that we could expect from a compact gaming machine. 
Who would have guessed this little machine packs this much of punch? A total of 6 DisplayPort output and 4K video support.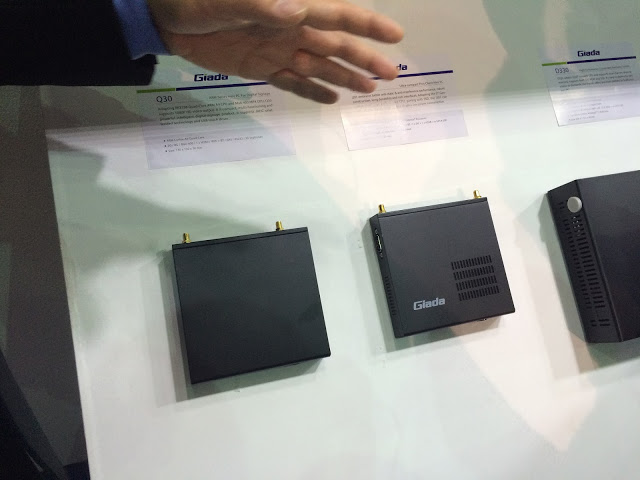 Well, what do you know! Just when we thought things can't get any smaller. We've seen video wall with a bulky machine attached to the back of the screen while we're at the airport and these mini PC will be a suitable replacement for those!  
If you're just getting started with your business and is looking for a server where affordability and small footprint is to be taken into account, look no further as the GT200 micro server here fits the description – it cost less than $500, packs a considerable amount of processing power and supports 2 x 2.5″ or 2 x 3.5″ drives.
Giada's workstation motherboards in various form factor for different needs. 
The i80 mini PC is among Giada's latest products on display, it features a Intel's 6th-Generation "Skylake" based processor, a beefy 4 x USB 3.0 ports, 802.11 ac WLAN, gigabit Ethernet, mini-DisplayPort, HDMI 2.0, support for 1 x mSATA SSD.