The industry is slowly recovering from the COVID-19 pandemic and we can see more brands are launching new products as we slowly moving towards the end of the year but according to a recent post on Reddit, things aren't looking great for MSI at this time round. The 5 seconds long video posted on Reddit not long ago is about the fire that broke out at MSI's factory in Kunshan, China, but not many details are available as of now.
The incident was also reported by eteknix but that's pretty much it. MSI has yet to issue any official statement on this and we have certainly not seen any report from the Chinese media and nothing related to the incident has popped on Baidu search or any other Chinese search engine as this article is being prepared.
MSI HQ in China apparently just went up in flames There goes my 3080 from r/pcmasterrace
We've embedded the Reddit post above but you can head on to the original post if the mentioned video is not displaying.
Fire MSI manufacturing plant in Kunshan – What are the impacts?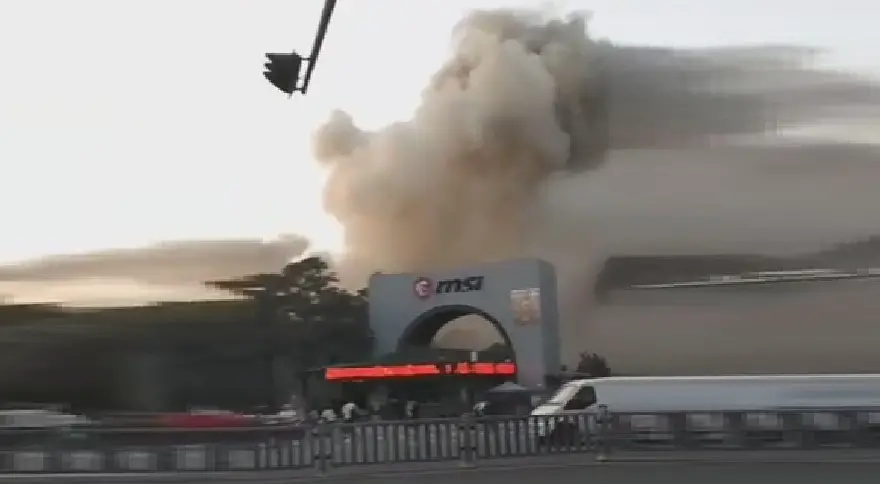 While we still cannot confirm if this actually happened but it will definitely have a very significant impact on MSI's supply lines for the entire 2020 Q4 and possibly 2021 as well if it really happened. According to old news from 2003, we can see that the Kunshan plant which consists of two factories and an R&D center which houses nine high-speed SMT lines and at least 20 assembly lines is a major manufacturing center for MSI, especially for the motherboards and notebooks.
MSI will suffer quite a substantial loss from the damaged products but things can be worse if the equipment like the high-speed SMT lines and assembly lines is damaged. Damaged equipment can greatly slow down or even put a halt to the entire manufacturing process and it will take a huge amount of money, time, and effort to recover. In the meantime, let's hope that there are no casualties from this incident and wait for the official statement from MSI if there's any.