TEAMGROUP announces a new external SSD perfect for any gamers, be it console or PC gamers, the T-FORCE TREASURE Touch External RGB SSD.
There might be plentiful of external SSD with RGB lightings but the newly announced T-FORCE TREASURE Touch External RGB SSD is definitely one of the most interesting external SSD available in the market as it comes with a specially made touch surface that allows you to switch the RGB lighting effect on the fly while the texture is mildly resistant to fingerprints too.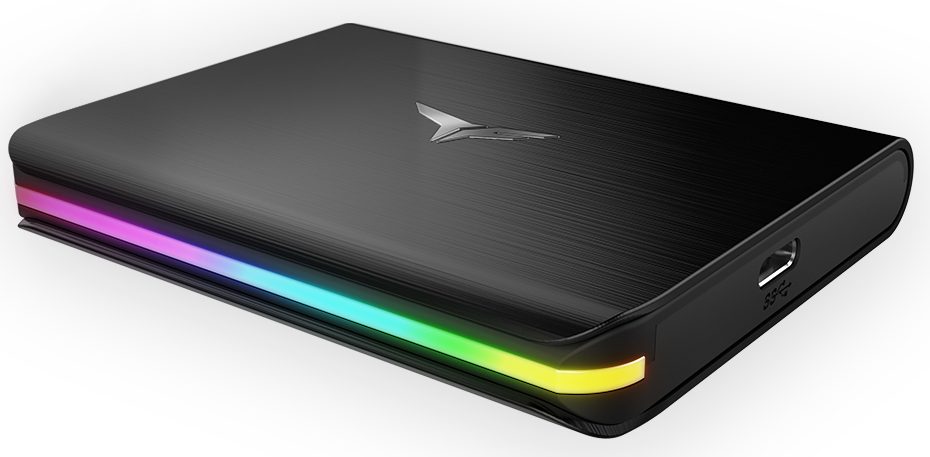 In case if you wonder, the T-FORCE TREASURE Touch supports multiple platforms such as desktop, laptop, PlayStation, and Xbox due to the use of USB 3.2 Gen 2 Type C connector and has a variety of capacities of up to 1TB. Also, the EVA cushioning packaging can be made into a simple stand to hold it as well, which is pretty useful for those who like to showcase the RGB lightings on the T-FORCE TREASURE Touch right next to their favorite device.
The T-FORCE TREASURE Touch is currently priced at USD169.99 (~RM701.85) with no known local pricing yet, so stay tuned to our update until an official announcement has been made. Meanwhile, the full specs list can be found in the following link if you're interested to learn more about the product: https://www.teamgroupinc.com/en/product/treasure-touch-external-rgb-ssd