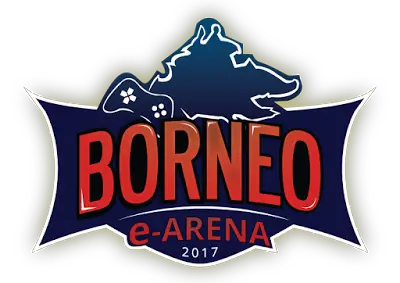 KOTA KINABALU, 25 MAY 2017 – PNM Ideas Sdn.
Bhd. proudly announcing Borneo
e-Arena, a tournament for e-Sport games featuring most played game in the world
such as Mobile Legend, Dota 2, FIFA 17, Overwatch and more. Due to the e-Sports
industry in Malaysia has grown leaps and bounds over the past few years, PNM
Ideas used this using this opportunity to develop more platform to the youth to
enrol into the e-sport industry.
According to
Newzoo, providers of market intelligence covering the global games, e-Sports and
mobile markets, the Southeast Asian e-Sports industry is slated to grow to US$
696 million in value for 2017 – an opportunity that Malaysia stands to benefit
from. It also highlight that the country has more than 1.8 million e-Sports fan.
This is a number that is expected to grow over the years, especially with the
number of initiatives and incentives available within the Malaysian market.
Malaysian e-Sports players are also making a name for themselves in the
international gaming arena. Local tournament are also getting bigger each year,
with more coverage.
e-Sports
tournaments have gained traction in Malaysia. In its early days, it started
with cybercafes organising their own events. At the time, the challenge was to
convincing sponsors to participate as most believed that holding a tournament
in the confined space to be limiting in terms of exposure. The industry has
certainly seen a change of pace as we are seeing more companies exploring
bigger scale tournament venues. Location such as open air parking lots,
stadiums, shopping malls, convention centres and larger-scale cybercafes are
enticing sponsors to further develop the e-Sports scene in the country. In
addition to providing a bigger platform for exposure, such tournaments present
an opportunity for sponsors to set up a kiosk or booth at the venue itself.
With the support
from the Ministry of Sabah and Malaysian Communication and Multimedia
Commission (MCMC), PMN Ideas plan to make Borneo e-Arena an iconic yearly event for Sabah.
To get more details or to register a team for participation in any of the e-Sports games in Borneo e-Arena, head to http://borneoearena.com/index.html