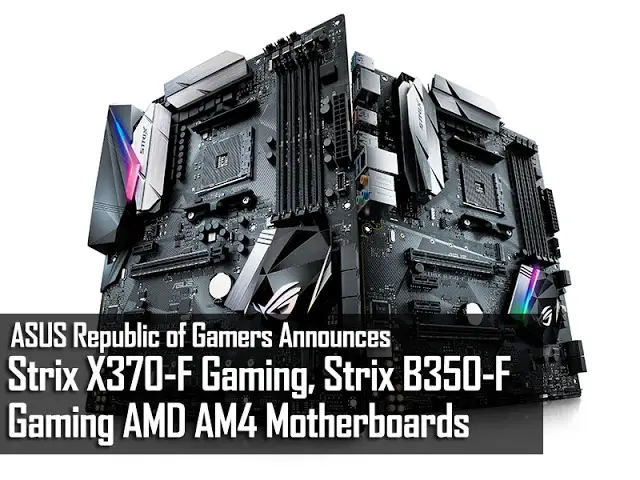 Since its release back in April, AMD's Ryzen platform has quickly established itself as a viable option, delivering exemplary performance for daily computing and gaming. ASUS was ready for the early unveil, releasing an array of motherboards for value-packed PCs to models geared for high-end rigs. However, pressing demand for Ryzen-based systems shows a need for more options in the middle of the ASUS product stack. So today, we're bolstering our portfolio with two new AM4 motherboards aimed squarely at gamers who wish to utilize Ryzen performance in their next PC build. 
Based on the latest
AMD X370 and B350 chipsets
, the ATX-sized Strix X370-F and Strix B350-F include all the core ROG enhancements that make system setup a breeze,while offering performance that stands out from the crowd. To read more about these motherboards, please visit the link 
Here
.
Availability & Pricing
The ROG Strix X370-F Gaming and ROG Strix B350-F Gaming is available now in Malaysia at the price of RM 999 and RM 697 respectively.