Introducing, hero number 36. This is Ramattra, an Omnic that is rather complicated. According to the quote we got from Activision Blizzard:
Ramattra's story is complex and multifaceted, and his ultimate goal is to protect his people—but the cost of that goal is still to be determined.

Originally a war machine, Ramattra shed his munitions for a shield to protect his people by promoting peace and tranquility. His ideals weren't far removed from his fellow Shambli monk, Zenyatta. However, Ramattra's story is one of hardships, trauma, and a magnified view of humanity's harsh realities.

Harmony was replaced by dissonance, and Ramattra began to approach his convictions from a more pragmatic angle—justifying any means necessary to defend his fellow omnics. As the leader of Null Sector, Ramattra boasts incredible support from his people, and he is primed to impose his philosophies on our world.
It is actually interesting to know that an Omnic with a backstory like Zenyatta (one of my main) has a friend who became the leader of Null Sector and takes an entirely different approach by choosing violence.
Currently, there are no gameplay official gameplay footages or ability showcase videos of Ramattra yet – but looking at his design, I'm definitely going to have some fun with this Omnic. Ramattra is a tank and it is interesting to see how Ramattra will be unique from other tank heroes like Sigma and Reinhardt.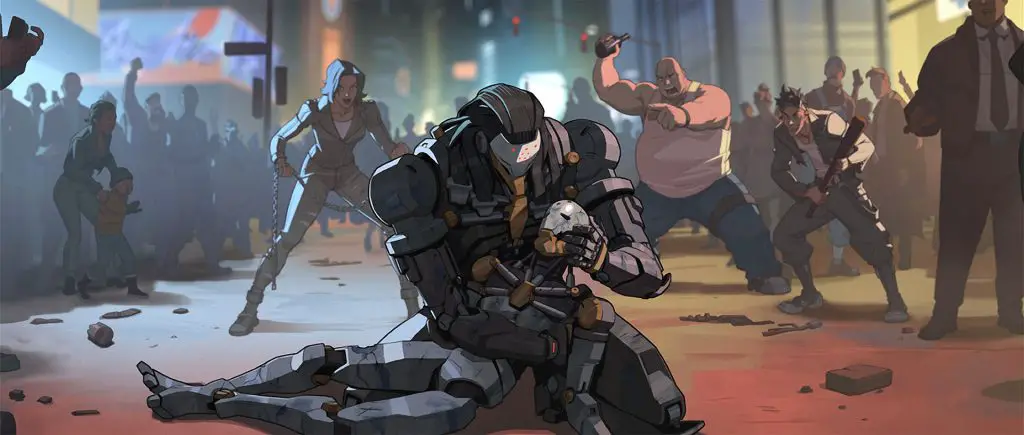 Ramattra will be joining Season Two of Overwatch 2 starting on 6th December 2022. We'll post more information when we have it.