be quiet! has launched the latest Dark Power Pro 13 series power supply with full ATX 3.0 compatibility for the new generation PCIe 5.0 GPUs. Let's have a quick look at it.
The new Dark Power Pro 13 comes in 1300W and 1600W models and supports up to 600 watts of power on the two included 12VHPWR PCIe 5.0 power connectors while also having regular PCIe 6+2 connectors for full compatibility with any GPUs.
Having 80 PLUS Titanium certification and providing an efficiency of up to 94.5%, the PSU adopts a fully digital control of the "Full Bridge + LLC" topology to deliver lower ripple noise and impressive power regulation.
On top of that, the components used further reduce coil whine and other noise, while the durable Japanese 105°C capacitors ensure great reliability.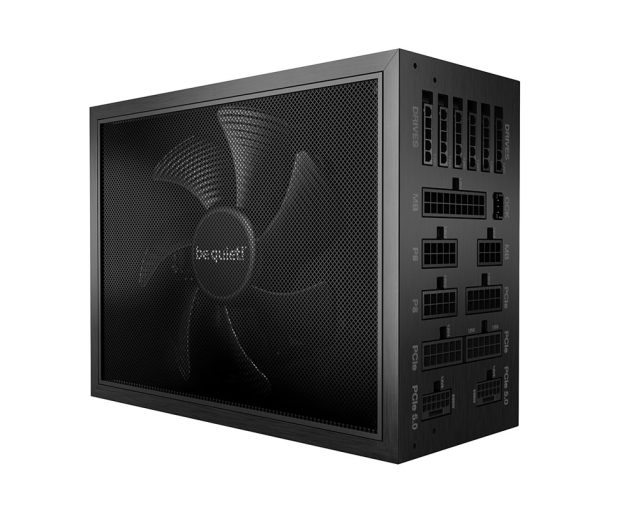 For optimal air circulation and superior cooling, a frameless Silent Wings fan is placed under a full mesh grill and is surrounded by a funnel-shaped air intake. An overclocking key is also included for users to switch the PSU from a six 12V multi-rail mode to a high-power output single-rail mode.
Pricing and Availability
Backed by a 10-year manufacturer's warranty, be quiet!'s latest Dark Power Pro 13 will be available for purchase starting from 23rd May 2023 at the pricing below:
Dark Power Pro 13 (1600W) — USD$459.90
Dark Power Pro 13 (1300W) — USD$419.90