During the RTX 2060 launch at CES 2019, NVIDIA specifically highlighted the tremendous performance improvement for Battlefield V with RTX on in the upcoming DLSS update. God knows how long does it take for the DLSS training to be done, but we can see that the wait is almost over? It's spotted in the unintentionally leaked update note by Battlefield V developer DICE, where the DLSS update is mentioned in the PC-specific improvements section.

If we refer back to the RTX 2060 launch keynote, we can see that NVIDIA did mentioned that the DLSS update will give you performance boost on RTX on that's equivalent to the performance with RTX off.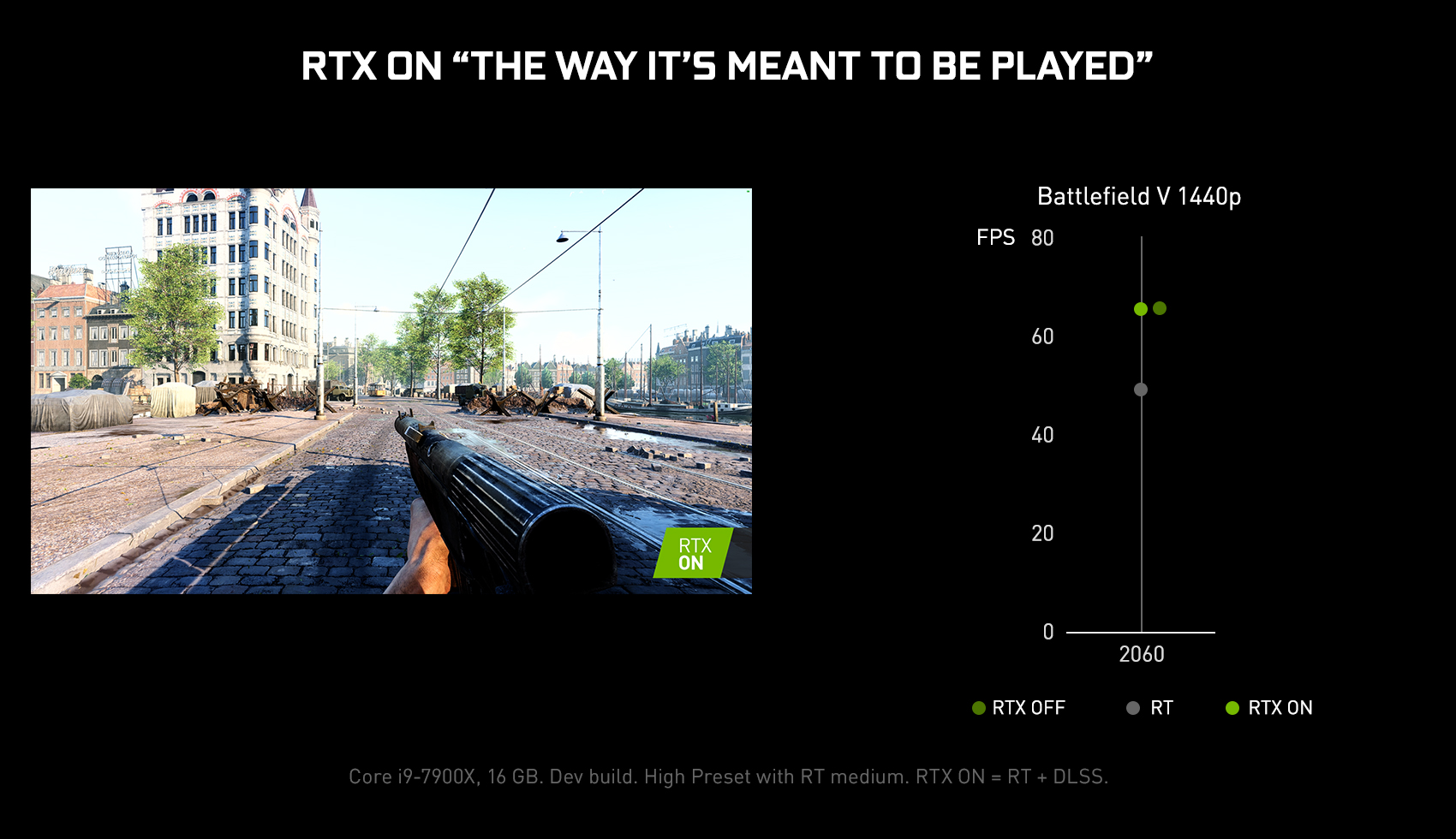 Though, the response to the update note was later found on Twitter, tweeted by Jaqub Ajmal, a producer at DICE for Battlefield V. In the tweet, Jaqub mentioned that the update notes we've seen on Reddit aren't exactly the final release and they have yet to set a release date for the NVIDIA DLSS update.
Battlefield V – Update notes – Please be aware that the update notes that have been spread on reddit are not fully final but almost and the date currently in them is not final either. We don't have a set release date yet as we are not done with it yet. https://t.co/lb5STyLES0

— Jaqub Ajmal (@JaqubAjmal) February 8, 2019
With that said, it is unlikely that you will see the NVIDIA DLSS update for Battlefield V in the February 25 update. Well, at least we're able to see that NVIDIA and the game developers are actually working on the DLSS update now to deliver the promised performance improvement for Battlefield V. Unlike the never ending waiting game like Shadow of the Tomb Raider, which many of us have been waiting for like forever it since its release back in September 14, 2018.