ADATA has launched the long-teased LEGEND 970 PCIe 5.0 SSD for those who want to experience the best speeds of the latest generation motherboard's interface.

The LEGEND 970 is no casual beast as it can reach up to 10GB/s reads and writes utilizing PCIe 5.0 x4 interface. Still rocking an old motherboard but will be upgraded soon? Then have fun grabbing one of these and using it at the moment through the backward-compatible PCIe 4.0 / PCIe 3.0 speeds.
The SLC cache algorithm and DRAM cache buffer contribute to great sustained speeds while random IOPS performance reaches 1,400K ins and outs easily.
The patented double-layer extruded aluminum heatsink design is capable of diverting hot and cold air through the dense air ducts with the built-in micro fans expelling heat from both ends of extruded aluminum fins while the overall air contact area has been improved as well, with all of the optimizations resulting in 10% lower temperatures compared to fanless competitors.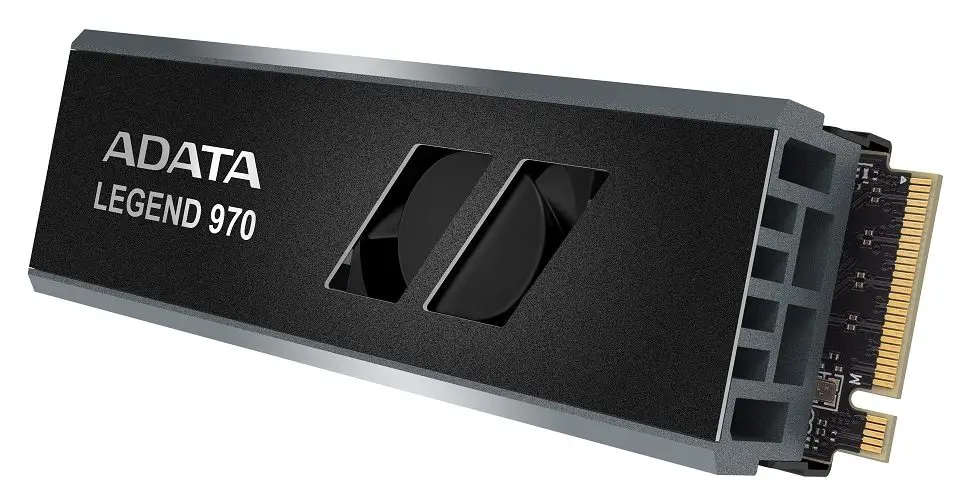 The use of 232-layer 3D flash memory means that the drive can be offered in sizes of up to 2TB. Together with a variety of longevity-related technologies, the Total Bytes Written (TBW) and durability are better than most players in the market.
The Low-Density Parity Check Code (LDPC) error correction mechanism and AES 256-bit high-level encryption technology adequately protect data within it while the exclusive SSD Toolbox software can be used to check on real-time hard drive status.