The Spectrix D50 Xtreme is the latest high-performance memory kit from XPG, sporting not only a premium design but also a high frequency up to DDR4-5000. For those who are fond of memory overclocking, you've probably noticed that the high-performance memory kits from XPG have been really impressive in recent years, notably the Spectrix D60G DDR4-3600 CL14 kit which we've tested not long ago.
Unlike the Spectrix D50 for the mainstream users that come in a wide variety of selections, the Spectrix D50 Xtreme only comes in 2 x 8GB variants and two different speeds of DDR4-4800 and DD4-5000. We manage to get our hands on the DDR4-4800 kit this time thanks to the XPG. For this round, we'll be taking a first look at the Spectrix D50 Xtreme DDR4-4800 kit and see what kind of features you can expect for a tailor-made kit like this.
Specifications
Frequency
DDR4-4800
DDR4-5000
Latency
CL19-26-26
CL19-28-28
Voltage
1.5V
1.6V
Capacity
2 x 8GB
2 x 8GB
Dimensions
133.35 x 40.0 x 8.0mm
Warranty
Limited Lifetime Warranty
Unboxing
The Spectrix D50 Xtreme comes in a premium packaging that is unlike any of the XPG kits we've seen in the past. Ignoring the fact that the reflective surface is somewhat annoying, the overall premium feel is pretty much comparable to the premium memory kits like the Trident Z Royal. The name did remind me of the T-Force DDR4 Xtreem ARGB as well, except that XPG is using the 'Xtreme' instead of 'Xtreem' for the Spectrix D50 Xtreme.
Inside the box, you'll find a piece of cloth and the Spectix D50 Xtreme that fits tightly in a thick piece of foam. Looking at the mirror-finish on the Spectrix D50 Xtreme, you can immediately tell why XPG included that piece of cloth inside the box.
The XPG Spectrix D50 Xtreme DDR4-4800 CL19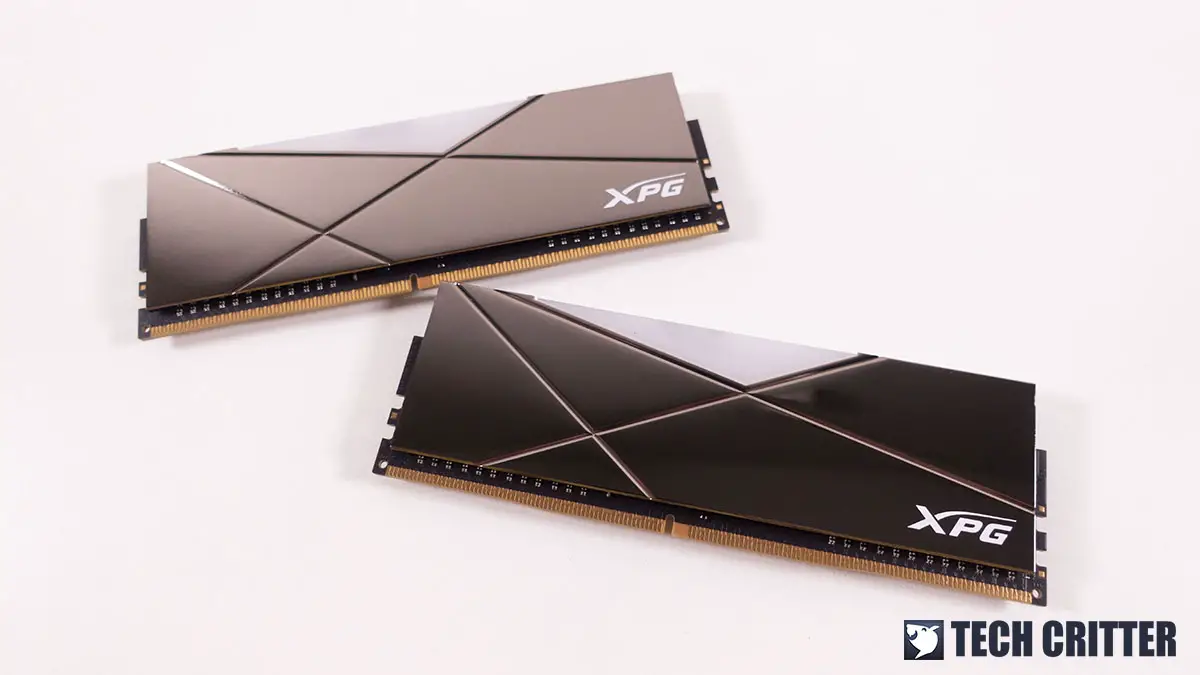 Design-wise, the heatsink on the Spectrix D50 Xtreme is pretty much the same as the mainstream Spectrix D50, except that it comes with a mirror finish that greatly resembles the Trident Z Royal. Though this looks way much better in my opinion since I'm not exactly a fan of the crystal effect light bar and the choice of font on the Trident Z Royal even though the kit is very well made.
Since it comes with a mirror finish for its heatsink, it's essentially a fingerprint magnet without a doubt, and the decision to include a piece of cloth together with the kit is pretty much self-explanatory. After testing the kit for some time, we have yet to see any paint falling off due to corrosion like what we've seen on our Trident Z Royal but it's best to wipe away those fingerprints as much as possible to avoid unnecessary cosmetic damage over the course of time.
Although the heatsink is pretty thick as compared to some of those we've seen, at least it's made of metal instead of the 90% lightbar design that we've seen on the Spectrix D60G. We didn't take the kit apart for this round as it's surprisingly difficult with the heatsink tightly stuck on the kit and heating up the kit doesn't help much with the removal of the heatsink.
As taking apart the heatsink doesn't seem like an option for us this time, we'll be using Thaiphoon Burner to identify what kind of memory chips is used on the Spectrix D50 Xtreme. Since XPG never tamper with the SPD content, we can see that the Spectrix D50 Xtreme is actually using the Hynix DJR die instead of the Samsung B die which we initially expected.
Test System
| | |
| --- | --- |
| CPU | AMD Ryzen 9 5950X / Intel Core i9-10900K / Intel Core i7-8700K |
| Motherboard | ASUS ROG STRIX B550-I Gaming / ROG CROSSHAIR VIII Dark Hero / ROG MAXIMUS X APEX / ROG MAXIMUS XII APEX |
| Memory | XPG Spectrix D50 Xtreme |
| Graphics Card | Galax GTX 1660 SUPER 1-Click OC |
| Power Supply | Cooler Master V1200 Platinum |
| Primary Storage | Corsair Force MP600 2TB |
| Secondary Storage | WD Black 6TB |
| CPU Cooler | Cooler Master MasterLiquid ML360R |
| Chassis | Streacom BC1 Open Benchtable |
| Operating System | Windows 10 64bit |
Hands-On Test
Other than the four motherboards mentioned in our test system table, we've also tested the Spectrix D50 Xtreme on some X570, B550, Z370, Z390, and Z490 motherboards we can loan from friends but only a few can reach the rated DDR4-4800 without much adjustments involved. Depending on the QVL list of the board you're using, some can actually reach the rated DDR4-4800 by gradually increasing the frequency from a lower frequency with XMP enabled.
For our case, the motherboards that are on our list can hit the rated DDR4-4800 without much trouble compared to the rest but will still require some minor tweaks such as bumping up the DRAM voltage or some slight adjustments on the sub timings.
While both AMD and Intel platforms can support DDR4-4800, you'll still end up with CL20 on AMD due to the known behavior of rounding odd numbers on the CAS latency value to the closest even number. DDR4-5000 is achievable on both ROG MAXIMUS XII APEX and ASUS ROG STRIX B550-I Gaming, but the settings we've used are not recommended for 24/7 usage due to the high DRAM Voltage.
As most of the mid-end tier motherboards from both AMD and Intel we've tested can only go up to DDR4-4600 CL18 at most, we don't recommend pairing the Spectrix D50 Xtreme with any mid-end or low-end tier motherboards at all.
First Impression
With the RGB trend still going strong, I doubt that you'll find a high-performance kit like this that doesn't come with any RGB lighting at all these days, seriously. As I'm not really a fan of crazy RGB lightings, the minimal RGB and minimalistic design on the Spectrix D50 Xtreme is much appreciated. Personally, I think that the XPG Spectrix D50 Xtreme is one of the best-looking kits we've tested so far.
As for the performance, other than the noticeable performance increase in certain benchmarks, we can't really see any significant improvement when it comes to actual gaming performance. Regardless of the platforms we're on, be it Intel or AMD, the noticeable performance difference for gaming seems to be in the range of DDR4-3000 to DDR4-4000. Going beyond DDR4-4000 doesn't really do much of a difference as of now, so it's best to stick with a mainstream DDR4-3200, DDR4-3600, or DDR4-4000 kit if it's only for basic gaming purpose.
Compatibility-wise, the Spectrix D50 Xtreme is definitely out of reach if you're using a mid-end or low-end tier motherboard. For such a tailor-made high-performance memory kit, you will have to pair it with a decent motherboard and processor in order to be able to run it at its rated speed. Some minor tweaking is still required for sure, but at least it won't be as troublesome with the settings.
That's pretty much sums up our findings on the XPG Spectrix D50 Xtreme for now but we'll be back with more tests as soon as we get our hands on the new Intel 11th Gen Core processors and Z590 chipset motherboards in the near future.