During LIAN LI's DIGITAL EXPO online showcase yesterday, the company has revealed several soon-to-be-launched products alongside some revamped editions of its existing offerings with the 4 prototype PC casing getting exclusive highlight for the entirety of the show. Let's take a look at what are those.
Taking the first spot is the Q58, a 14.3L small form factor casing equipped with split hinged panels made of tempered glass and aluminum mesh with a dual-tone front solid aluminum panel finishing up the build. Despite its size, it is rated to support MINI-ITX motherboards, GPUs of length at 320mm, and up to 280mm radiators. Additionally, SFX and ATX power supplies can be fitted inside because the motherboard tray is fully adjustable so you could make space for slighter bigger parts as you build the rest of the system.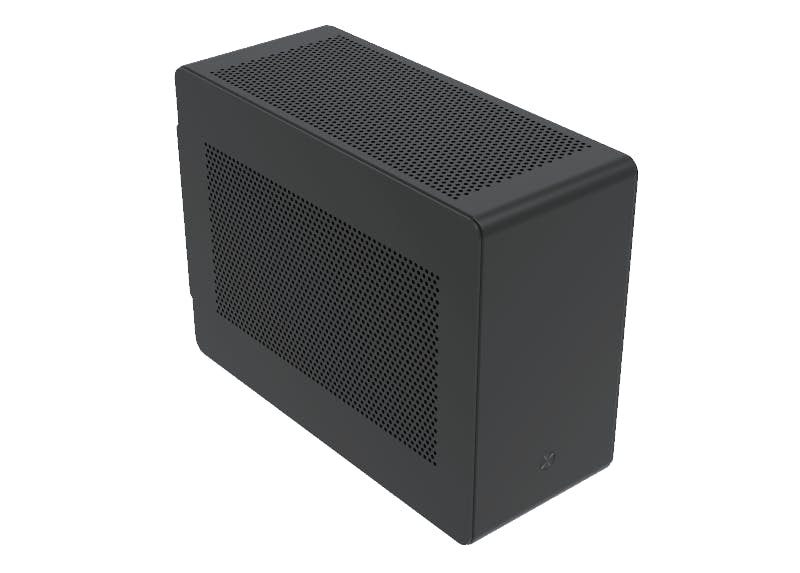 Next up is a collaboration effort with Germany's DAN Cases, the A4-H2O is also a small form factor case coming in at just 10.4L. Built upon the key designs of the original A4-SFX, the new A4-H2O is more refined and sleek. Compatible with mini-ITX motherboards and SFX or SFX-L power supplies, the A4-H2O can fit in any GPU up to 315mm in length and 2.7 slots in thickness, and any 240 AIO with CPU block clearance of 56mm. The mesh panels at the top, right and left side will provide sufficient airflow for decent thermal management and not to worry about the storage space as well, as 2 SSDs can be fitted behind the front panel.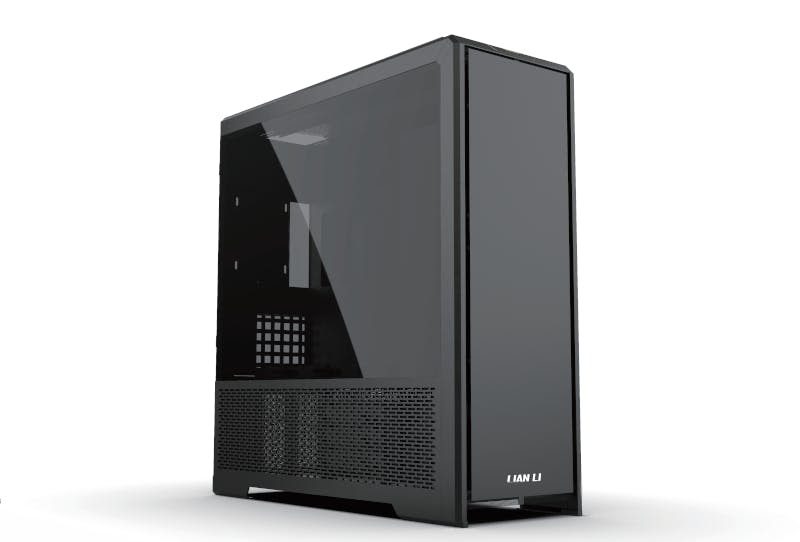 Speaking of revamps, the V3000+ is a direct upgrade and redesign based on the V3000. Now a modernized aluminum full tower case, cramp as much as three 480mm radiators plus a 360mm radiator, sixteen 120mm fans, two systems, two PSUs, and horizontal or vertical GPU up to 420mm in length to enjoy the most blatant build experience you can ever get. How much storage it can fit you ask? Pick either 16 mechanicals or 19 solid-states or a combination of both, the V3000+ can be made into a storage server as well if you want to. Completing the premium casing is a tempered glass panel plus meshed / shroud panels with a solid front and right panel with a touch of RGB, controlled via the magnet-mounted remote control.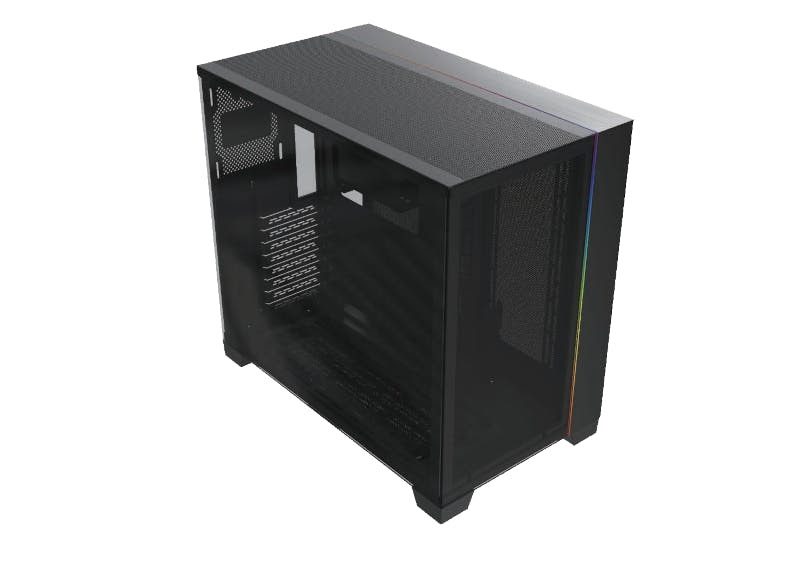 Last on the list is the O11D EVO that highlights build flexibility as its unique characteristic. Supporting motherboards from MINI-ITX all the way up to E-ATX, this case contains mounting spots for essentially any mainstream parts you can find in the market – 445mm GPUs, 200mm PSUs, you name it. Besides that, builders now have the option to place their GPU beside the motherboard, in an upright position. As for radiators, fans, and storage support, three modular brackets which can be arranged for either 280/360 radiators/fans, or 2.5/3.5 -inch SSDs + HDDs are included.
Finishing up the showcase is are new variants of some of the most popular offerings from LIAN LI. In short, the O11D MINI now has a Snow Edition which is all white in and out while SP750 and SP850 models will now have SFX PSU bundled along with each unit purchase while the UNI FAN AL120 and AL140 got a hardware polish alongside software updates through L-Connect that allows the application to control all LIAN LI RGB devices with full compatibility.
Catch the whole LIAN LI 2021 DIGITAL EXPO live stream archive by clicking here.