Microsoft just announced the inevitable arrival of Windows 11. I mean, we already know that it's coming since it was leaked a week or two ago. But, with the unveiling that just finished – we have more details about what's to come.
So, Windows 11 brings a slew of major changes to the operating system. One of the most prominent changes is the taskbar. Is it now at the center of the screen instead of offset to a side – and the start menu is also different once again. Tapping on the newly-designed Windows 11 logo reveals a rather unfamiliar interface.
It seems like Microsoft is done with the Tiles layout that was first introduced in Windows 8 alongside the Windows Phone operating system. This declutters the start menu as Windows 11 separates all the widgets into another menu.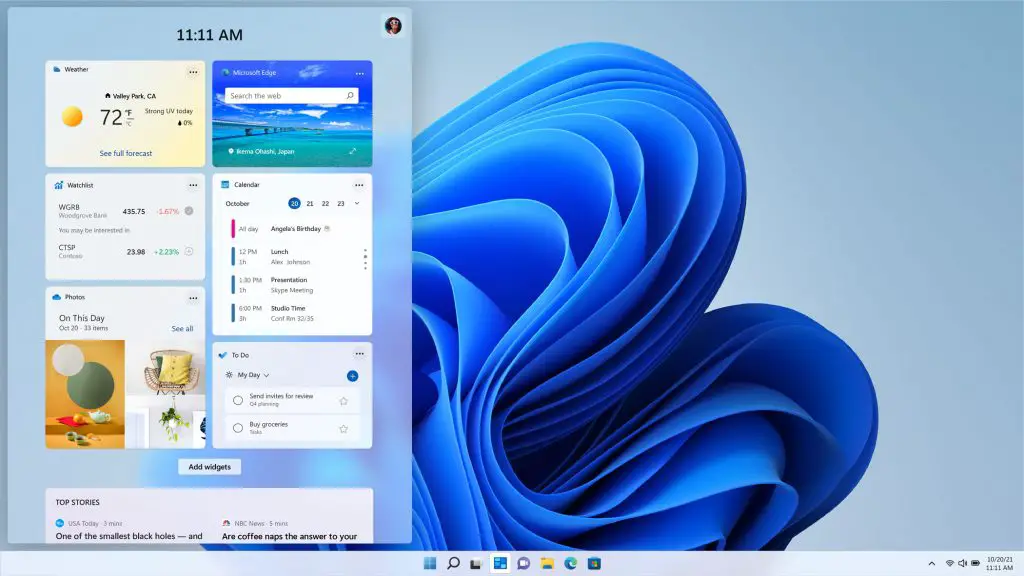 Not quite sure if I'm going to like this – because we first got a glimpse of this widgets menu in the most recent update Windows 10 21H1 update.
One of the big introductions is Microsoft Teams integration directly into Windows 11. We're living in the new normal now and video calls are common – so having an entire video calling feature built into Windows 11 directly makes sense. Yet the Microsoft Teams integration looks like a return to beloved MSN, also known as Windows Live Messenger in its later days.
I was also surprised that Microsoft is going to have Android apps running natively on Windows 11. But my excitement was a little let down by the fact that it is integrated into the Amazon App Store instead of the Google Play Store. All the Android apps are also searchable directly on the Microsoft Store. I'm looking forward to seeing how tinkerers will get APKs sideloaded into Windows 11 and run it natively.
And speaking of the Microsoft Store, they claimed to have fully redesigned the app store from the ground up, making it faster, snappier, and easier to use. I personally have a love-hate relationship with the Microsoft Store as there are certainly a few useful utilities that I use on a daily basis that is only found on the Microsoft Store – but it's janky. So, I'm looking forward to seeing how it works in Windows 11. Even Adobe Creative Cloud is now in the Microsoft Store.
One more big quality of life improvement is the Rapid Hot Plug Detect (Rapid HPD) bug whereby all the windows will be shuffled around when a display goes to sleep and wakes back up. This issue is annoying and I am living with it for more than a year and a half now.
The Windows team officially acknowledged this issue and developed a fix. This fix seems to be directly integrated into Windows 11 too, as the presenter was unplugging and replugging displays and docks without the window placements going haywire.
Speaking of window placements, the window snapping feature has been upgraded to have custom sizes and placement windows. We talked about this sort of feature multiple times in our monitor review videos – like Dell Display Manager utility, Acer's own display utility, and MSI's Gaming OSD.
With that said, Windows 11 brings a lot more quality of life improvements to touchscreen and convertible devices – which I think will be much welcomed.
As for gamers, the biggest feature is DirectStorage. The new Xbox Series of consoles have this feature – and it sped up loading times dramatically. Now, it's in Windows 11.
We do not have any availability date for Windows 11 or if Windows 10 users will be upgraded to Windows 11 for free. We have as many questions as you do.