Deck has been around for in the mechanical keyboard scene for quite a long time and known to be one of the early adopters of LED backlit mechanical keyboard. Their Deck Legend is one of the premium collectibles for mechanical keyboard enthusiasts.
Our greatest appreciation to Cudo Technologies for the review samples and given opportunity for today's review. Now that's enough with the introduction and let us proceed to the unboxing and review of the Deck Hassium Pro!
Red LED + Black Switch = RM449
Red LED + Brown Switch = RM459
Red LED + Red Switch = RM459
Red LED + Blue Switch = RM459

Green LED + Black Switch = RM449
Green LED + Brown Switch = RM459
Green LED + Red Switch = RM459
Green LED + Blue Switch = RM459

Purple LED + Black Switch = RM449
Purple LED + Brown Switch = RM469
Purple LED + Red Switch = RM469
Purple LED + Blue Switch = RM469
Features Highlight
Uses Cherry MX mechanical key switches
PBT 2 shot-keycaps (sadly it's only for US and cost $179 USD which is around RM 570)
1000Hz ultra-polling/1ms response keys
All keys can be programmed offline no need to be programmed for the computer host
Can be toggled between the standard USB 6-key rollover and USB true N-key rollover by a hot key
Slim edge designs but has a strong metal frame
Use 2 layer FR4 PCB to increase the key soldering reliability
With multimedia keys multiplexed with the function keys
Support deactivation of the Windows keys.
Easy to use utility for customization, which can be found here: http://www.deckkeyboards.com/node/52
Unboxing
The Deck Hassium Pro doesn't comes in a fancy appealing packaging, but never judge a Deck by its packaging. Not many brand of mechanical keyboard did this, but having 'Your Most Personalized Professional Keyboard' at the font of the packaging is something that will really caught someone's attention.
Instead of the common plastic ring type key cap puller, Deck included a metal made one that functions as a bottle cap opener.
The metallic like finishing gave the Deck Hassium Pro a premium look, albeit the font type looks a little odd. Instead of the US version with PBT doubleshot keycaps, the non-US unit that we have here uses ABS keycap which is pretty much similar to most backlit keyboard available on the market
There's lot of variant for the Deck Hassium Pro, the one we have here is the blue switch with white LED variant (light purple??).
Cherry stabilizer is seen when we removed the space bar key cap.
Gold plated connector and non-gold plated ones doesn't affect the overall performance, but having a shiny USB connector is always better than a dull one.
There's a ferrite bead attached to the USB cable which function as a filter to help eliminate noise which could potentially affect the overall performance and experience.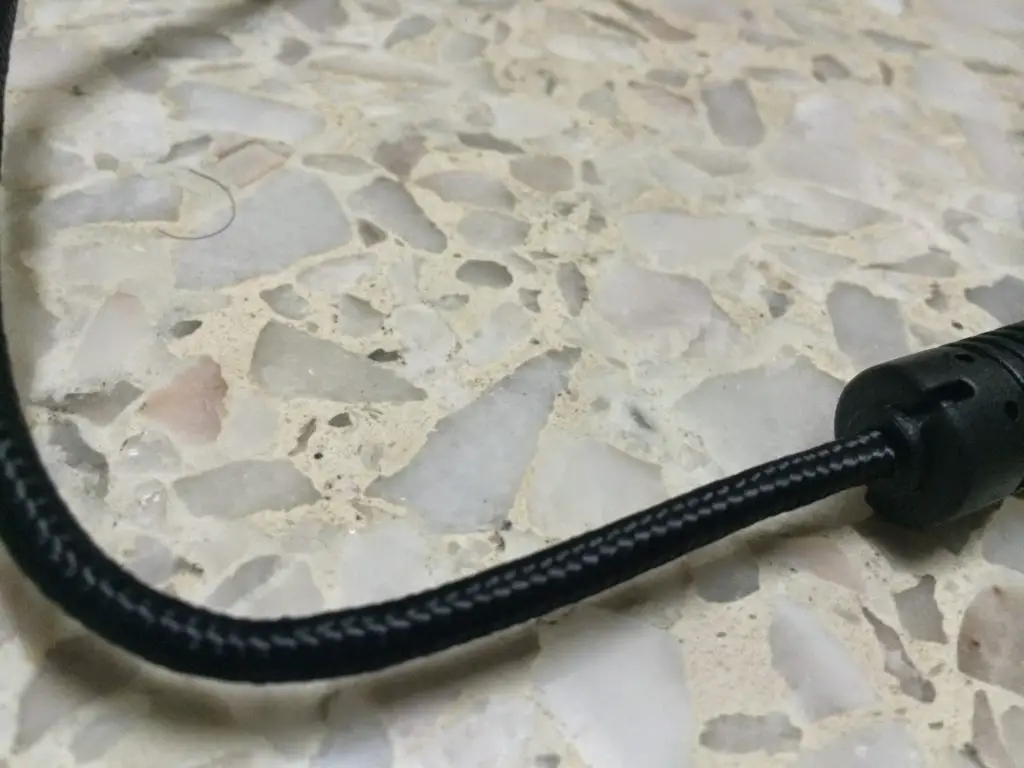 Braided cable not only looks good, but it also provide extra protection to the cable. Braided cables are more durable and less prone to damage due to excessive pulling and its implementation on gaming peripherals has been notably common nowadays.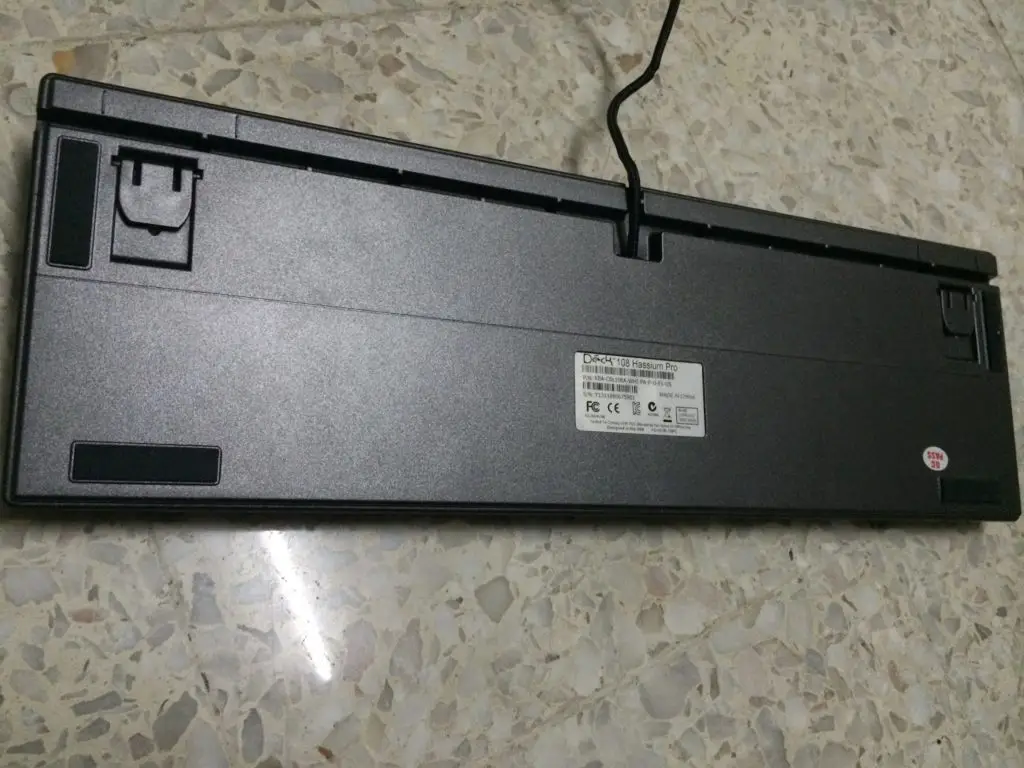 Taking a closer look at the back of the keyboard, the distinctive large rubber feet to keep your keyboard in place and cable routing path to keep your cable in place.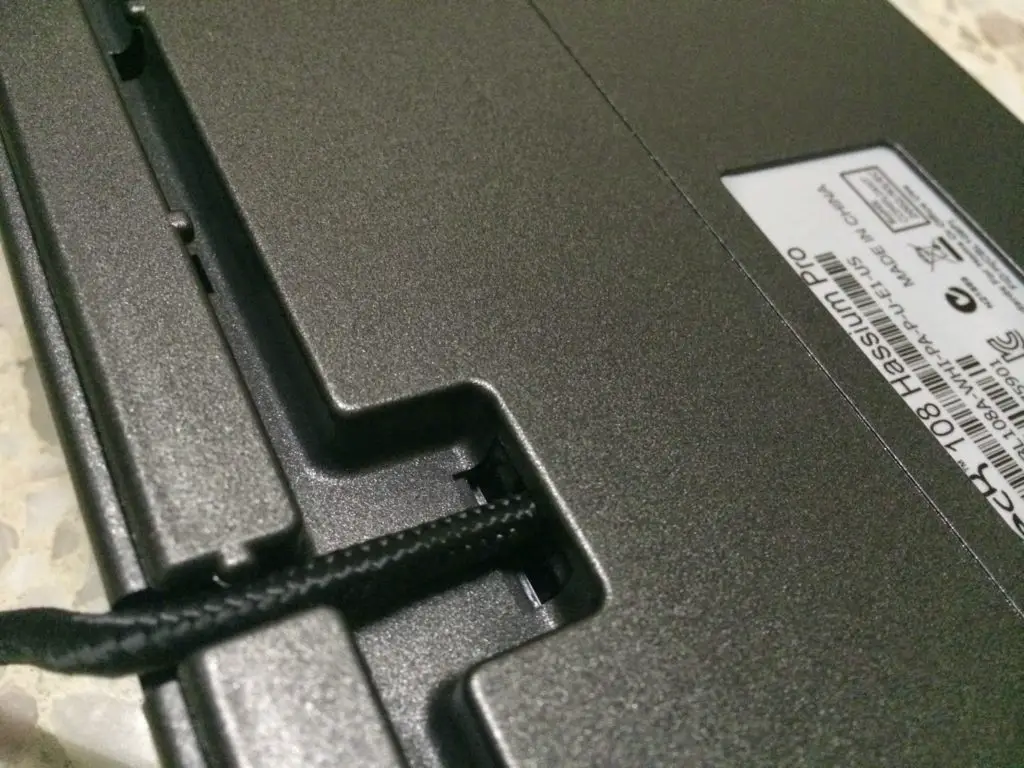 The cable is fixed to the keyboard, hence it can't removed.
Features
Here's a look of the Deck Hassium Pro fully illuminated. Well, almost.
The Deck logo on the space bar illuminated.
The lighting level control can be accessed with the FN key, there's a total of 7 lighting level that can be adjusted.
These 3 keys allows you control the input delay, from 15ms (fastest) to 0.5s (lowest).
The multimedia control keys for volume control can be access with the FN key as well.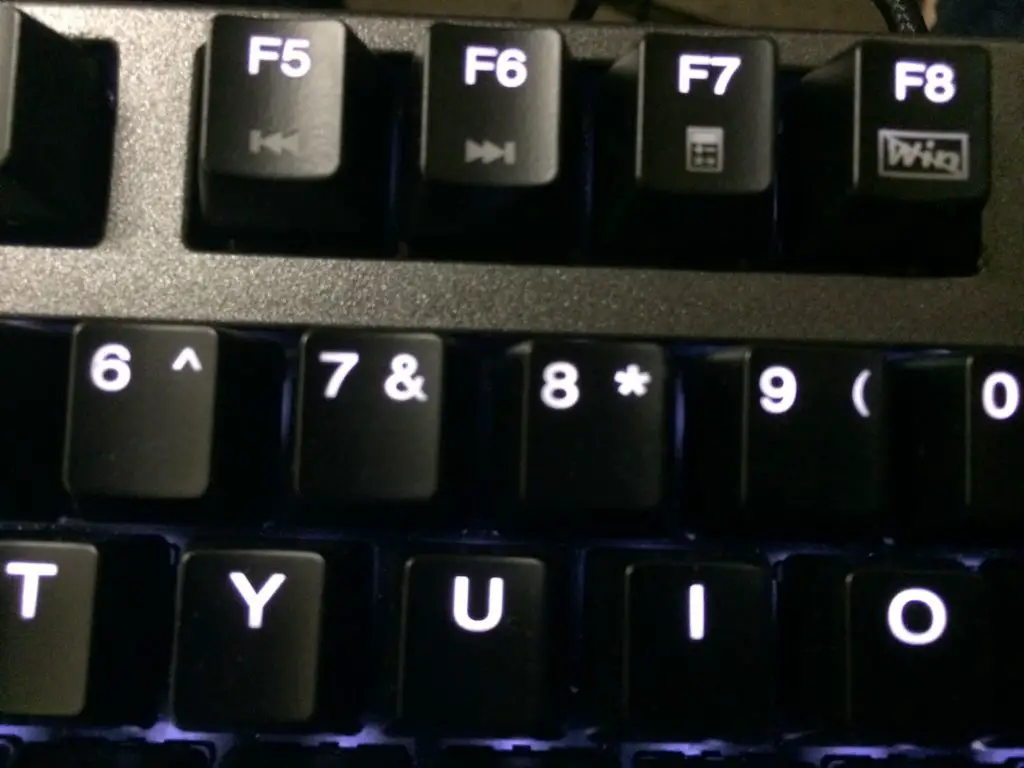 There's also the calculator and the windows key disable feature available which might come in handy on certain occasion.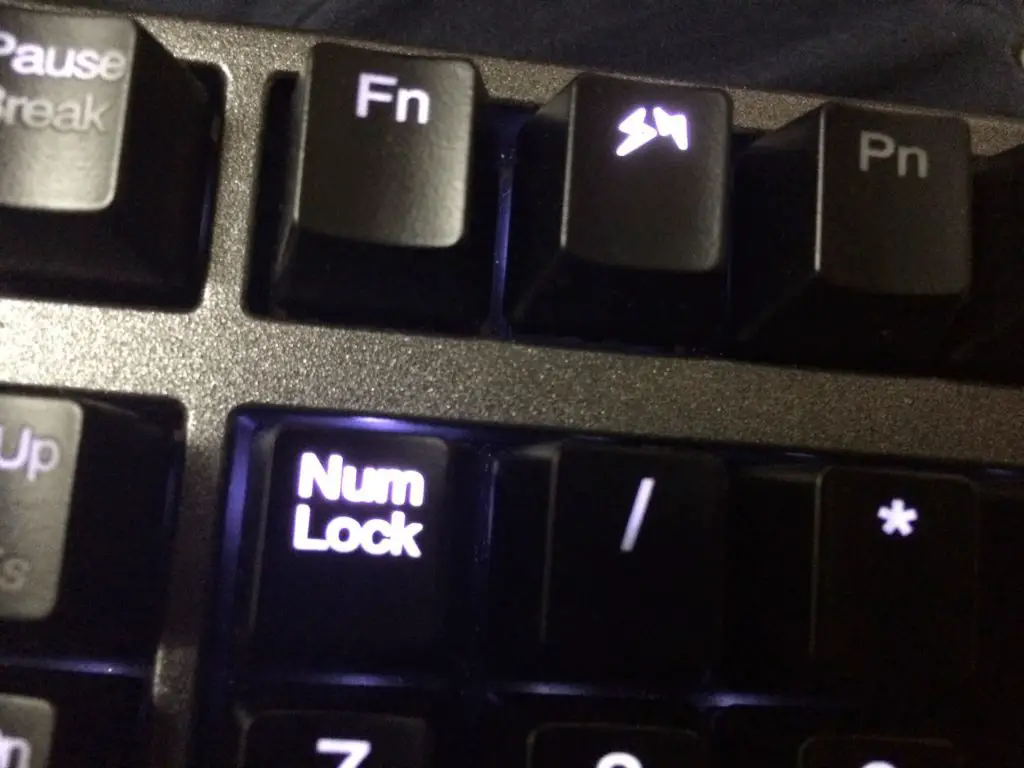 The lighting control key looks like an icon of two lightning mark, other than just to control the lighting modes, it also allows you to toggle for the key rollover of the keyboard.
Breathing Mode
Ripple explosion mode.
Individual key light up and dim off.
Laser beam effect
6 key rollover mode
Full key rollover mode
Here's a macro-like feature of the keyboard itself, pretty simple to use we'd say, here's the steps:
First press FN and PN to activate the programming mode
Once activated, type in the key combination to save to a key.
Press PN again and the key you wish to assign the programmed key combination.
End with the toggle key (double arrow) next to the PN key to save.
To use the programmed key, simply press on PN + the key to activate while needed.
You can also make it active always with the toggle key activated.
Software
The Deck Utility from Deck allows you to perform the following actions:
Keymap Upload: Backup your programmed key mapping to a file and share it with others
Keymap Download: Load keymap file from other users to your Deck Hassium Pro
Script Download: Load user created LED script and assign it to a designated Script Slot, FN + the numeric keys on R4 row.
Here's a sample of custom LED script that can be assigned to the Deck Hassium Pro. More of these awesome scripts can be found on MechKB forum, kudos to all the script creators for their awesome work.
Final Thoughts
The only dissatisfaction we have with the keyboard is the non PBT doubleshot caps for non-US version, but that'll probably cost another RM 100 + more for the version with PBT doubleshot caps.
With both design and usability comes together, the Deck Hassium Pro is pretty much an all rounder mechanical keyboard that'll suits most of your needs. Other than it's solid typing experience and programmable keys, the feature that we enjoyed the most is the custom LED script that can be written by ourselves and by far there isn't many backit keyboard that comes with such feature.
Pros
Good looking and solid build quality
Braided USB cable
Very large rubber feet to reduce unwanted slippage
Programmable keys that is stored in the onboard memory
Highly customizable LED combination with custom scripts
Cons
Only given accessories is the metal ring type keycap puller
Ring type keycap puller will scratches the keycaps easily
Costly