As there are more brands coming into the market, new market segments tend to grow towards saturation point quite quickly. Gaming Freak is one of those brands that entered quite recently and started offering some interesting peripherals to the market. Few of them are the Gaming Freak SHK87, the 1ON1, and also the MX RGB 9 keyboard.
We have a quick video showing off each of the keyboard and go through some of the feature highlights too. Take a look at it down below.
Gaming Freak SHK87
This is a rather unique item – it's a tenkeyless membrane keyboard. Most of the time, we only see tenkeyless mechanical keyboards which are rather common these days. However, mechanical keyboards can't go lower than a certain price – and the Gaming Freak SHK87 breaks that convention as it is a membrane keyboard.
Priced at only RM89, the SHK87 is a unique keyboard for those who don't want to spend extra for a mechanical keyboard but still want a tenkeyless keyboard. And oh – it has RGB LEDs too.
Gaming Freak 1ON1
The Gaming Freak 1ON1 is another unique item – not for its concept, but because of its price. Again, it's a membrane keyboard – but it's meant for only your left hand. Why? Because there are many games that do not need all of the keys on your keyboard – especially the right half.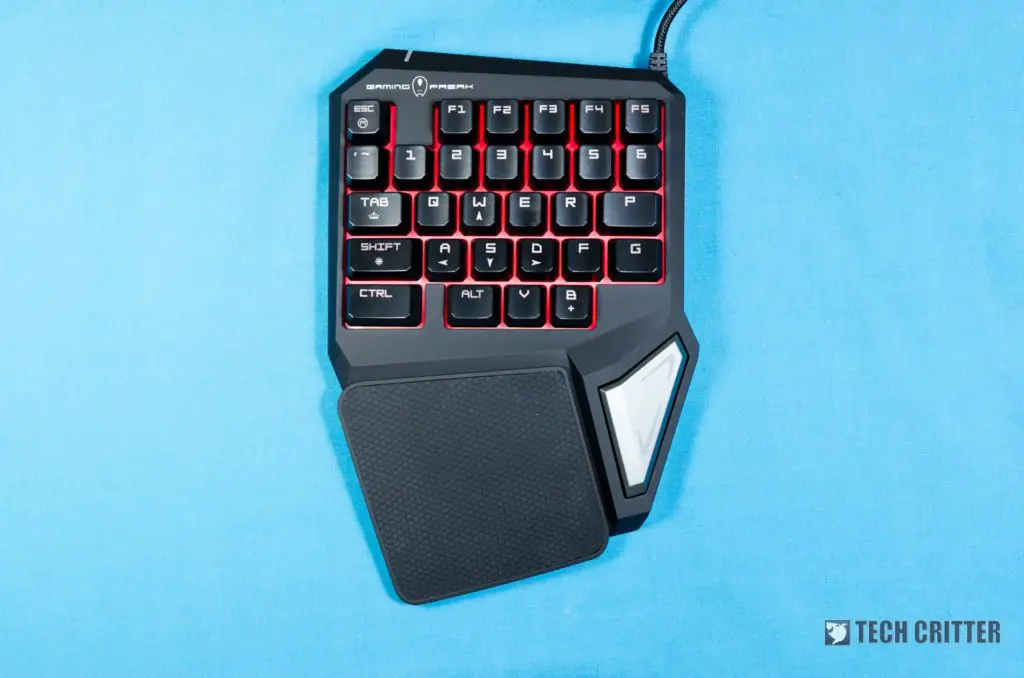 The Gaming Freak 1ON1 is meant for those who don't have a lot of desk space but need a keyboard for FPS games like Overwatch or CS:GO, where the right half of the keyboard is not used. With the extra space, one can have much more mouse movement for low sensitivity gamers.
You can check out the full review of the Gaming Freak 1ON1 over at Nasi Lemak Tech – there's a video review too!
Gaming Freak MX RGB 9
Who wants a mechanical keyboard with interchangeable key switches? If you said yes, then look at the Gaming Freak MX RGB 9. It has a familiar feature as other keyboard in the market – removable key switch.
Equipped with Outemu blue switches by default – at least on our unit – you can buy other Outemu switches and swap it to whatever you like. Want a switch with tactile bump but without the clicking noise? Buy Outemu Brown switches and swap those blues out. Want a linear switch? Buy Outemu Red switches instead.